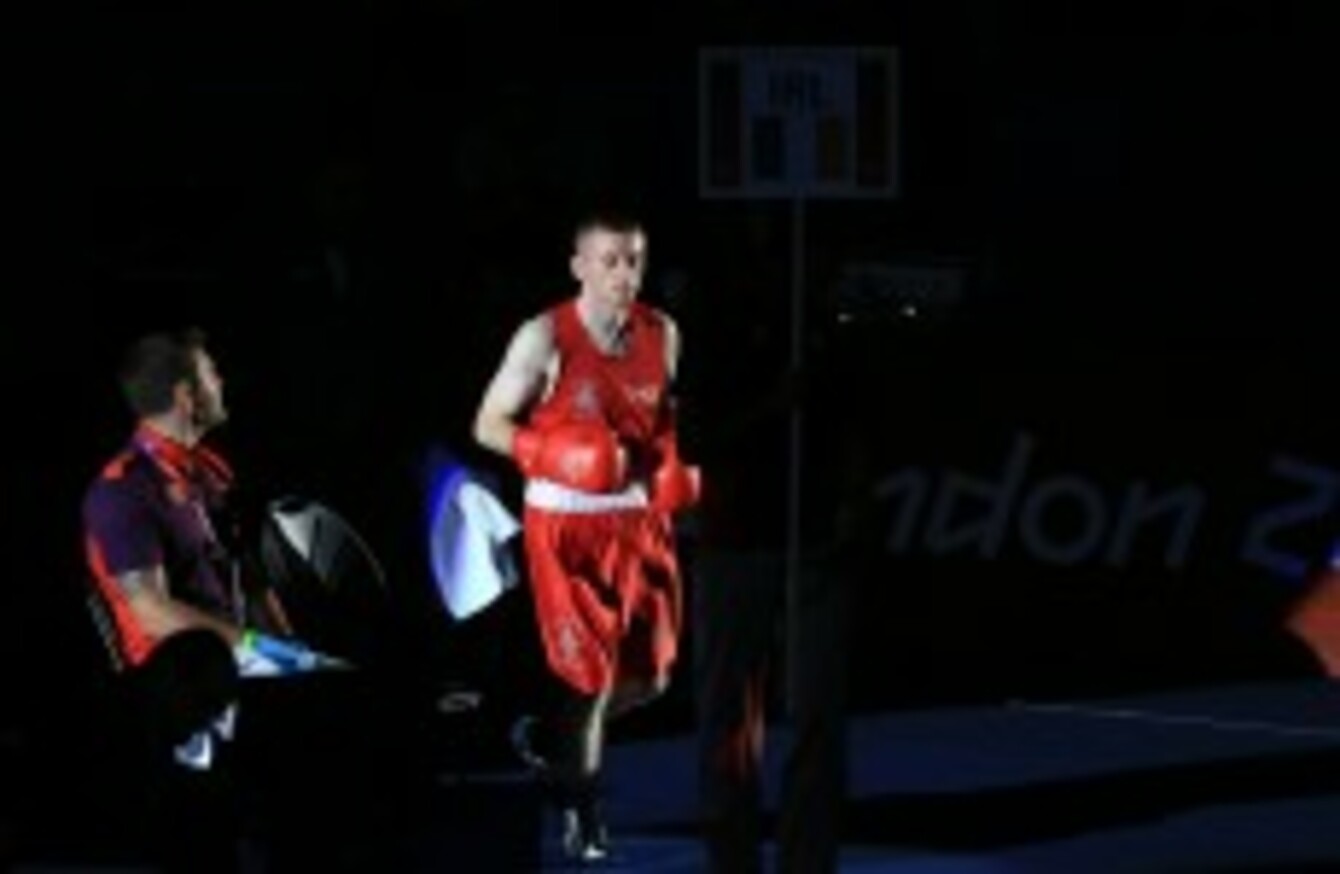 Paddy Barnes enters the ring at the ExCel Arena.
Image: INPHO/Dan Sheridan
Paddy Barnes enters the ring at the ExCel Arena.
Image: INPHO/Dan Sheridan
I was there… At the ExCeL arena in London…the day after Katie Taylor won her Olympic gold medal. But, being there that day meant I got to see the triumphant semi-final of John-Joe Nevin and the brilliant fight between Paddy Barnes and Zou Shiming of China.
Beaten on countback, Barnes later went on to regret not getting enough punches in during the first round but the battle between the pair was the best boxing I've seen live. The arena was still buzzing from the day previous and multiple Gamesmakers smiled at my Irish jersey and said, "Wow, that was just amazing" or something similar. Many said I was there "on the wrong day". There was nothing wrong about the whole Olympics experience though, from watching the Open Water Swimming in Hyde Park to the marathon at Big Ben and making the trek out to Eton for the canoe sprint finals after less than an hour's sleep (we found Paddy Barnes et al. in the Irish house the night before), it was something I can always boast about. I was there….for the Greatest Games ever.
I wish I was there… I have a couple of Olympics standout moments, including Super Saturday at the track and Jess Ennis's explosive 100 metre hurdles (although I think one of my colleagues has used that as his moment).
Closer to home, the one I would have liked to have seen live was Donegal taking home Sam for the first time in two decades. Not so much for the football that day, but for the atmosphere, the craic and the singing. Donegal abú!