YOU MIGHT NOT think there are many parallels between the rise of the Ballymun and Tipperary footballers, but Paddy Christie can identify a few.
The Dublin legend was brought on board as coach when David Power was appointed as manager of Tipperary late last year.
Christie was a central figure in the Ballymun success story, nurturing their first wave of young talent as players like Philly McMahon enjoyed underage success before making their mark at senior grade.
From a club on its knees, Christie helped lay the foundation for the star names such as James McCarthy, Dean Rock and John Small to enjoy unparalleled success on the inter-county scene with Dublin.
The 2002 All-Star sees similarities with the current Tipperary crop, who were serial winners as youngsters which eventually led to their senior breakthrough.
"I was just saying to a few other people that it is a bit like the Ballymun thing really," says Christie at the launch of AIB's The Toughest Season photobook.
"Ballymun and Tipperary football, you wouldn't think there would be many parallels there, but funnily enough some of the core things are the same. There have been dark days over the years. Ballymun were struggling for a long time, a lot of things going against them.
"You wanted to see could you help to build things up, the very same with Tipperary football. The number of bad days and dark days, obviously 2016 was a very good time.
"Then the minor victory in 2011, the 21s had a Munster victory. Overall probably a lot of disappointment so it was lovely to see things happening against Cork and to see the pure elation in the panel and the families, the people around South Tipp and obviously we got a lot of goodwill from North Tipp too.
"You have Steven O'Brien up there, Philip Austin, the likes of those lads. The whole county is on a high. It is something different. They've had loads of success with Tipperary hurlers, but it is a bit of a strange one with the footballers going so well. It probably gave everyone a bit of a boost after the disappointment of the hurling championship."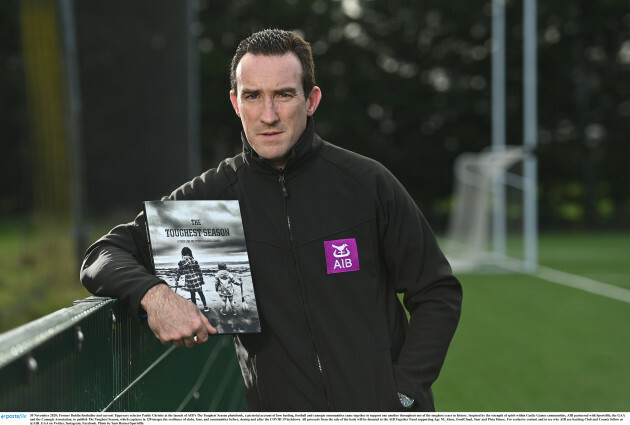 Sam Barnes / SPORTSFILE Former Dublin footballer and current Tipperary selector Paddy Christie at the launch of AIB's The Toughest Season photobook. Sam Barnes / SPORTSFILE / SPORTSFILE
Christie, who led DCU to Sigerson Cup glory in January, has strong links with Tipperary. His mother Kathleen hails from Lorrha and he spent "half of my summers" down there right up until his late teens.
"There is a lot of Tipp connections around the place," he continues. "I was very friendly with Declan Browne too, the Tipp footballer, we were in Australia together with the International Rules in 2003. We would have done a few other things together.
"He was possibly going to get involved, I was talking to him about it. That sort of made a big difference to me. I would have really enjoyed working with him, because we were friendly, that sort of thing. The next thing he wasn't involved, but I went ahead and did it anyway."
With Charlie McGeever also part of the coaching set-up and Robbie Cannon directing the strength and conditioning operations, it's been a highly successful year so far for the Premier county.
They ended an 85-year wait without a Munster title with a famous victory over Cork. Now an All-Ireland semi-final against Mayo looms on the horizon.
"I was under a lot of pressure," the highly-rated coach says of his workload. "I'm looking after the DCU Sigerson team, I'm principal here in Kilcoskan National School out in North County Dublin so I had a lot on my plate at the time.
"I sort of just thought I'd see how it would go, give it a year and hope that we could improve a little bit, to put a strong set-up in place, and hopefully in years to come something would happen. It happened so quickly.
"It is a huge success, we aren't getting carried away. All Irelands are a different kettle of fish completely, but for Tipperary, 85 years for a Munster championship, unreal stuff. So to answer your question honestly, no we didn't see this coming.
"What we wanted to do was, if possible, to get out of Division 3 which didn't happen. In fact we were struggling to stay in Division 3 which made it even more incredible that weeks later that we'd be contesting a Munster final with Cork."
Exclusive Six
Nations Analysis
Get Murray Kinsella's exclusive analysis of Ireland's Six Nations campaign this spring
Become a Member
The former full-back has been impressed with the culture Power has created in the Tipperary set-up.
"The nature of David is fundamentally it's never about him which I really like. You always get the impression that he's doing things for the best interests of Tipperary football.
"As long as that's the case then it's not hard to create core values in a group and create a culture because the seeds have been planted at the top. Whether we like it or not the people who are at the top of the chain, the people in charge, must show leadership and a good example.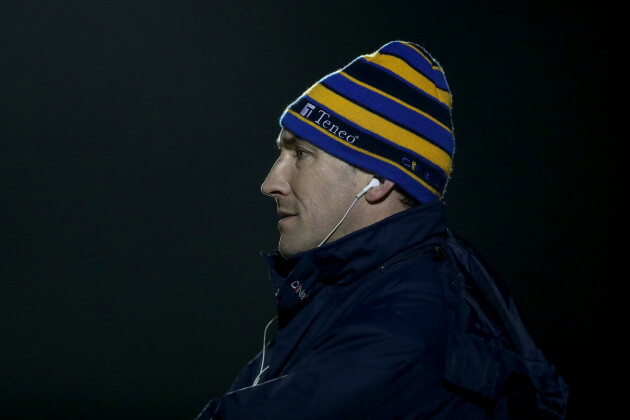 Bryan Keane / INPHO Tipperary selector Paddy Christie. Bryan Keane / INPHO / INPHO
"For me, David has exemplified what a team spirit is, what core values are and what Tipperary football means. A lot of the time he delegates responsibility to other people, he'd get more publicity if he likes but he's always trying to spread it around.
"He's always talking about other people rather than talking about himself. For me, that was a very, very important thing. I'd like to think I'd be that way inclined myself and as long as you've people who are interested in what's best for Tipperary football, then the footballers themselves will be unselfish and make good decisions.
"And you'll hopefully have a team that's bereft of an ego then as such that it's all about what's best for Tipperary, not about what's best for Michael Quinlivan, Evan Comerford, Steven O'Brien or whoever else."
Christie highlights the impact of Colin O'Riordan, who was granted special dispensation from Sydney Swans to line out for his native county in the championship.
"With Colin you're getting the extra knowledge of a fella who has seen a lot over in a professional set-up in the AFL. He talks well to the players, highly respected. He's an addition as a player and as a person as well."
Laszlo Geczo / INPHO Tipperary's Colin O'Riordan. Laszlo Geczo / INPHO / INPHO
O'Riordan was only training with the squad a week when Christie spotted him helping the kitman collect gear at the end of a training session. It was a seemingly insignificant moment, but one that left a lasting impression on O'Riordan's coach.
"I didn't take a picture of it or anything like that because I didn't think it needed to be done," he says.
"Needless to say you've a 40 man panel and there's tops left on the ground. Fellas walk in and they're half asleep coming in off the pitch, they're talking to each other and leave stuff behind them.
"Our kitman Murt Kennedy, he's superman basically, he's some man to go around and do work for the team, was trying to get stuff in. I was just thinking to myself, this fella is helping the kitman here.
"He's on a professional contract over in the AFL, he comes back and has no airs or graces, speaks really well, plays well on the pitch and then picks up stuff afterwards.
"Not because anyone is watching or because there's pictures being taken, and doesn't put it up on Twitter or anywhere else, but just does it because it's the team ethic and to help somebody else. That's a core value that you can't talk about or implant ins somebody, that's already inside them."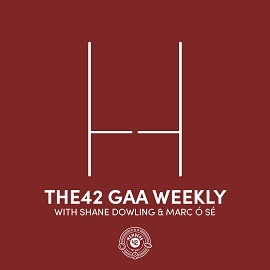 Subscribe to The42′s new member-led GAA Championship show with Marc Ó Sé and Shane Dowling.