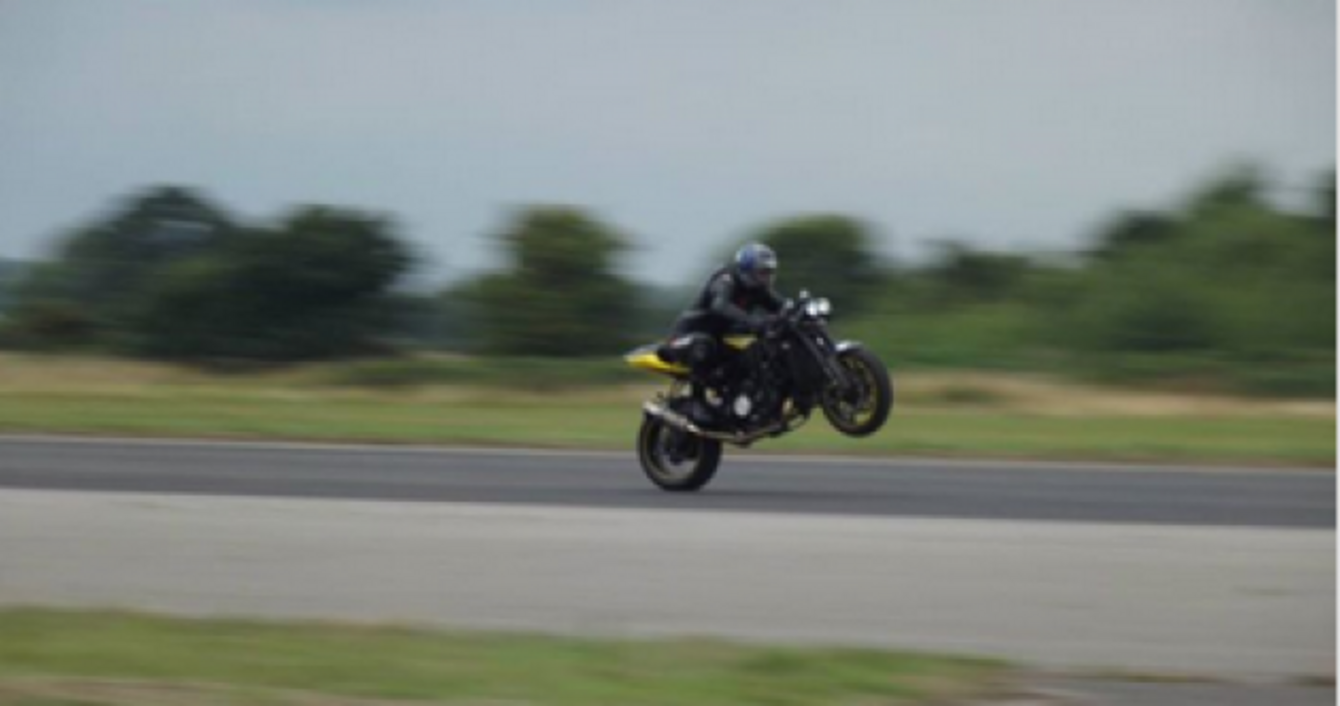 Paddy O'Sullivan in action.
Image: Paddy O'Sullivan
Paddy O'Sullivan in action.
Image: Paddy O'Sullivan
ANOTHER IRISHMAN HAS broken a Guinness World Record.
Kerryman Paddy O'Sullivan achieved the feat competing in the 1k Fastest Wheelie Competition, breaking the record with a time of 189.4mph in Elvington Yorkshire on August 18.
O'Sullivan, who was riding a GSXR1000 with a turbo, told TheScore.ie that he was "delighted" in the aftermath of his success.
"A lot of money went towards it," says O'Sullivan, who has been working all year in Australia to help pay for the bike build.
"I broke the record three times in one day," he explains. "I did 181.8, 183.7 and 189.4  - and I did a 188 after that as well.
"You have to wheelie for a whole kilometre.  It's the fastest past the line basically."
So given his consistently brilliant performances, was he confident going into the race?
"No, I didn't expect it, everything just fell right on the day," he says. "I look at it as a bit of fun but I was nervous at the same time [ahead of the race]."
O'Sullivan, who has been competing at the event for the past three years, says he won't be returning to Ireland anytime soon.
"I've to work away in Australia I'm afraid – it's where the work is."
Yet despite this record-breaking achievement, don't necessarily expect to see the Kerryman's name in the forthcoming edition of the Guinness World Records.
"I think  it'll take a year or two years to actually get into it, but it's actually recognised by them now."
Thanks to reader Darragh Lynch for the tip.
(Paddy O'Sullivan in action and celebrating his triumph – all pics used with permission via Paddy O'Sullivan/Facebook)

YouTube credit:
Johnny130498