Updated 12:28pm
BETTING COMPANY PADDY Power has confirmed that the picture of a shorn rainforest that spread like wildfire online, on Saturday, is a fake.
The image, which appeared to show a section of forest – assumed to be Amazon rainforest –  cut out in support of the English World Cup football team, began doing the rounds online yesterday. The same image taken from different angles appeared on Reddit, all posted by the same user LongingForLong: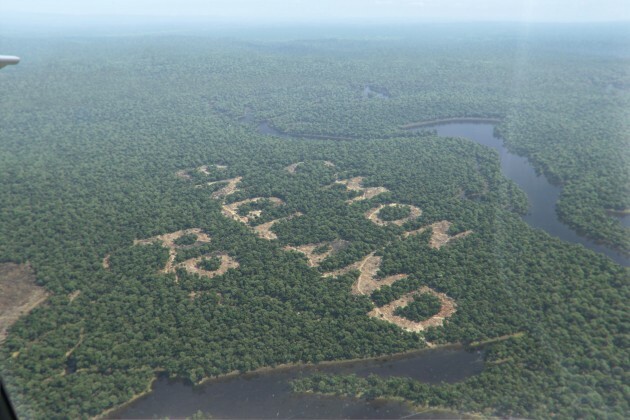 Imgur Imgur
It was immediately assumed that the stunt had something to do with Paddy Power. Then at around 11.30pm last night the company tweeted one of the images that had appeared on Reddit:
However, the company have now revealed that no trees were harmed in the making of this particular PR stunt. A statement on their website read:
Paddy Power admits it was a bit out of left field to raise awareness of deforestation by pretending to chop down the Amazon, but we've been twiddling our thumbs since the Premier League ended and had a bit of time on our hands before the World Cup kicked off in Brazil.
Greenpeace told us that in the Amazon an area the size of 122 football pitches is chopped down every 90 minutes, which is shocking. Paddy Power's #Shavetherainforest stunt helps to haul this issue into the public light, with our own little mischievous twist."
- First posted at 10:51am