THE GAA DIRECTOR-General has responded to the Club Players Association's request to park plans to reform the football championship, revealing that he was 'surprised' by their claims and describing them as 'contradictory'.
Donall Farmer / INPHO Páraic Duffy at the launch of his annual report today at Croke Park. Donall Farmer / INPHO / INPHO
Páraic Duffy was speaking out at the launch of his annual report this morning in Croke Park and in the wake of the Club Players Association statement that they would not be supporting the motions to revamp the football championship at Congress next month.
He believes it is 'contradictory' to call for the proposals to be temporarily shelved.
"They say that if these proposals are passed, there'll be no change until 2019 at the earliest and by then it could be too late.
"If you want to sort it now, why would you park it? The two things appear a little bit contradictory. Now means this year's Congress.
"As of now, I do find it (statement) a little strange. I am surprised by it."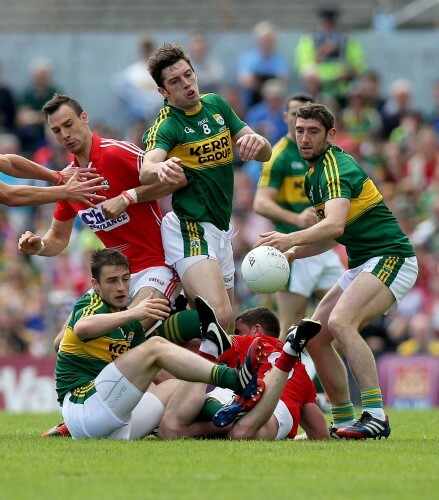 Donall Farmer / INPHO The 2015 Munster final went to a replay and caused major fixture problems in both counties. Donall Farmer / INPHO / INPHO
Club Players
Addressing the specific criticism, firstly Duffy rejected the suggestion that the proposals do not look at the legitimate concerns of club players.
"That's exactly what they take account of. You can absolutely argue, as is their right, that they don't go far enough but I don't think it's valid to say that the proposal doesn't take on board things like players holidays, closed season etc.
"It does take account of those. In my opinion having extra-time rather than replays is of huge benefit to clubs. Certainly bringing forward the All-Ireland finals is of huge benefit to clubs.
"So I can't see how they are not supporting those proposals. That's their right."
Detrimental Towards Hurling
Secondly Duffy also disagreed with the suggestion that they are 'detrimental towards hurling'.
"I for the life of me, cannot see how these proposals are detrimental to hurling. The only point that I think they may be referring to is, and I have addressed this in the document, was a concern that was expressed about bringing forward the hurling championship would leave too long of a gap between games.
"The appendices in the document were simply to show one way, my thoughts at how it might be done. But I made it absolutely clear that it was no more than that. These aren't fixed dates.
"I don't understand that criticism to say that this is detrimental to hurling. In fact I would argue very strongly that it's a positive for hurling because of all games, if the All-Ireland championships finish earlier, the club championships would be played off on good pitches.
"We've had a situation where provincial club finals are being played in late November when pitches are heavy which is not conducive to good hurling."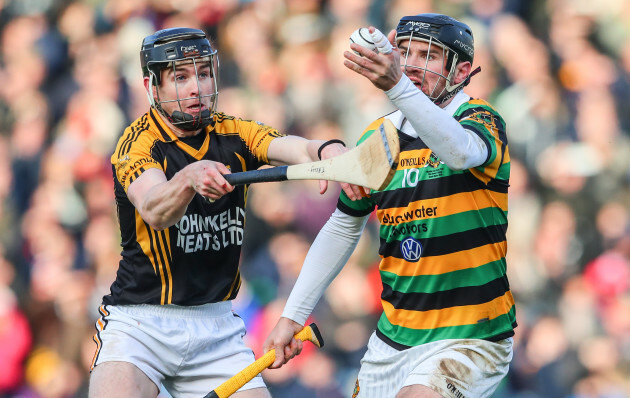 James Crombie / INPHO Ballyea defeated Glen Rovers in last November's Munster senior club hurling final. James Crombie / INPHO / INPHO
Fixtures Think Tank
Finally Duffy does not believe the establishment of a fixtures think tank will be productive and cannot see how the lessons of fixture-making in other sports can be transferred to the GAA.
"We have a Central Fixtures Planning Committee, which is a very good committee. They've been doing fantastic work over the past year trying to streamline fixtures, working with counties, working with fixture analysts. They are the fixtures experts.
"I don't see to be honest how other sports can help us to solve our problem. I accept we have a problem, we know that. We have issues that nobody else has in terms of players that play two sports – football and hurling – players with the various age grades.
"I don't see that a think-tank will turn up anything that hasn't been turned up already. We know what the problems are already, we need solutions."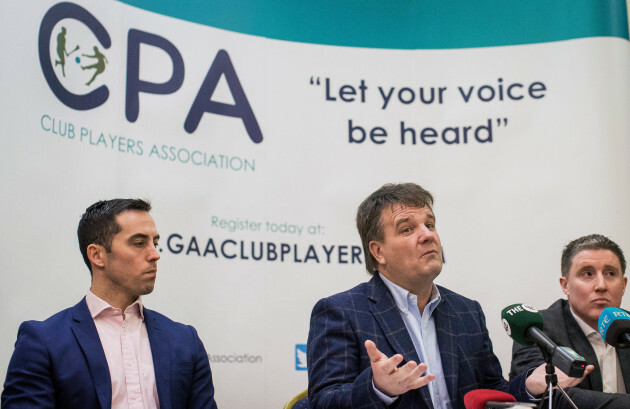 Ryan Byrne / INPHO The Club Players Association was launched recently in Ballyboden St-Enda's GAA club. Ryan Byrne / INPHO / INPHO
Duffy was keen to stress that he doesn't want 'to personalise' the football championship proposals and that they have been recommended by Central Council.
He also revealed he has had three meetings with the club players group at their request and believes they need time to formulate their own plans to help end the chaos in club fixtures around the country.
Their principal suggestion to date about finishing the All-Ireland finals by the 1st of August is too radical in Duffy's own view.
"In fairness to the CPA, I think we need to give them time to come up with their proposals. The only proposal that they've put into the public domain so far is that they want the All-Ireland finals played by the 1st of August.
"They have said they'll come forward with their own suggestions in time. I look forward to that and I think it's important that they do that. If they are better proposals out there, we want to hear them.
"I've met them three times and at no time did I say to them that I wanted them to support the motion going forward to Congress.
"I said that was a matter for them to decide, they're a separate group. I didn't pressurise them."
The42 is on Instagram! Tap the button below on your phone to follow us!