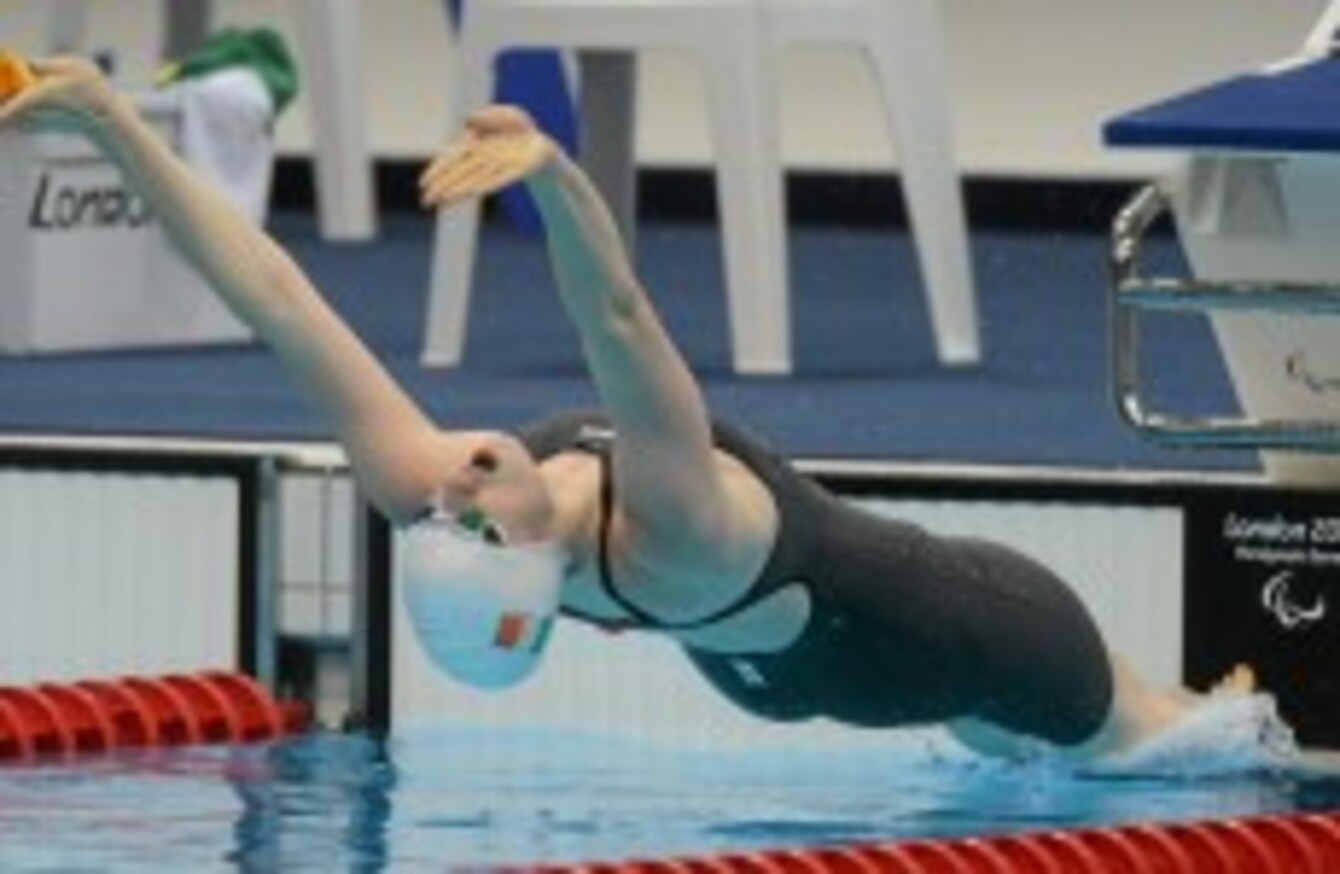 Image: Brian Lawless / SPORTSFILE
Image: Brian Lawless / SPORTSFILE
IT'S LIKE CHRISTMAS every day – this is just the Games that keep on giving.
Ireland now have 13 medals after seven days of the London Paralympics, with three to go.
Mark Rohan was the hero on Wednesday, winning gold in the handcycling, with other successes coming from Catherine Walsh and Fran Meehan, as well as James Brown and Damien Shaw took third place in the Men's Individual Time Trial B at Brands Hatch.
Is everybody ready for Day Eight?
Who's flying the flag?
Ellen Keane takes part in the 200m individual medley SM9 heats between 9.43am and 9.58am, so make sure you're at your desks and pretending to work by then.
Keane was Ireland's youngest athlete when she swam in the 2008 Beijing Paralympic Games. At just 13 years old, she competed impressively, placing sixth in the 100m breaststroke. Let's hope she can improve on her 7th-placed finish in last week's 100M butterfly S9 final.
Bethany Firth won Ireland's first medal of the Games and she's in action again, this time in the 100m breaststroke SB14 heats at roughly 10.45am.
The backstroke S5 heats sees an Irish competitor in the shape of James Scully, and that's between 11.17am and 11.23am.
Ireland's flag bearer, cyclist Cathal Miller, will compete in the individual road race C4-5, which starts at 10.30am and runs until roughly 1pm.
Miller is competing in his second Paralympics after three top ten finishes in Beijing.
Enda Smyth takes part in the individual road race C1-3 between 2.30pm and 4.30pm.
There's one more name here… One Jason Smyth (did we say that right?) is in the 200m T13 heats between 10.57am and 11.21am.
Do not miss…
Athletics
All eyes will be on the track this evening, when Oscar Pistorius comes face to face with the man he accused of winning the 200m unfairly – Brazilian Alan Oliveira.
Of course, it would come as no surprise if neither athlete won, given the form of Britain's Jonnie Peacock.
The 19-year-old left Oliveira trailing in third as he took victory in Wednesday night's heat, saying: "I expected a few of the guys to push me more to be honest, I didn't think I'd win by so much, so I'm happy."