THE FOCUS ON new additions in the Clare football ranks may be on their All-Ireland winning hurlers but a Dublin native has also notably strengthened their cause this year.
Pat Burke featured regularly for the Dublin senior side as well as reigning supreme on St Patrick's Day in Croke Park in 2009 with Kilmacud Crokes.
At the outset of this season he switched allegiances to Clare, the home county of Burke's parents. He's made his mark with the Banner in front of goal during their Division 3 league campaign.
Burke scoring spree
1-2 v Wexford

1-3 v Fermanagh
1-0 v Limerick
1-0 v Armagh
0-5 v Sligo
Donall Farmer / INPHO Pat Burke celebrates Kilmacud Crokes All-Ireland title win in 2009 with his father Pat. Donall Farmer / INPHO / INPHO
That penchant for goals has been an important contribution with Burke proving a useful addition to Clare.
Their championship opener dawns with Saturday's Munster quarter-final against Limerick and Burke's been a positive influence since joining up with Clare.
"Pat would have known a good few of us," says Clare footballer Enda Coughlan.
"His mam is from Lahinch. His father's from Quilty (Coughlan's home village). He'd have spent a lot of time down in Clare during the summers.
He was always down even when we were young lads.
"Speaking to him, what Dublin used to do and picking up little tricks like that. Anything that can better ourselves. He's a major bonus."
Morgan Treacy / INPHO Clare's Enda Coughlan and Limerick's Darragh Treacy at the recent Munster championship launch. Morgan Treacy / INPHO / INPHO
Clare coach Ephie Fitzgerald has praised the impact of Burke.
"Pat is a gent, that's the only way you could describe him. Super footballer, he really is. And again what Pat brings to the group is his experience of being involved with Dublin.
He's a quiet lad by nature but when Pat talks, people listen.
"He's very calm and very measured and obviously he's vital to the way we play. He's a real leader and totally committed to the cause."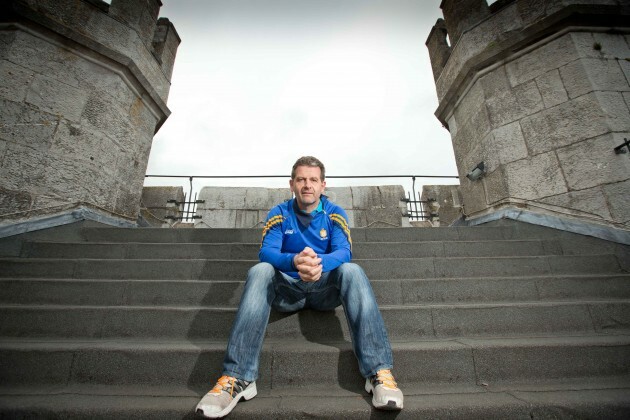 Morgan Treacy / INPHO Clare football coach Ephie Fitzgerald Morgan Treacy / INPHO / INPHO
Coughlan firmly believes Clare have benefited from the parentage rule which has seen Kildare's Niall Browne recently play for them while Burke and fellow Dub Shane McGrath are currently involved.
"Just going through their scoring in the league, what they've done. Pat Burke got four goals, Shane McGrath got 18/19 points, if you take that out of any team, you'd be struggling big time.
"They're down so often, they're nearly part of us. Both their fathers played for Clare, so I wouldn't see any issue."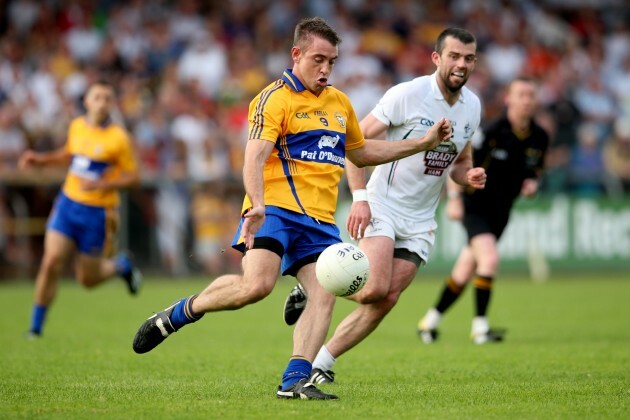 James Crombie / INPHO Shane McGrath in action for Clare against Kildare in last summer's qualifier. James Crombie / INPHO / INPHO