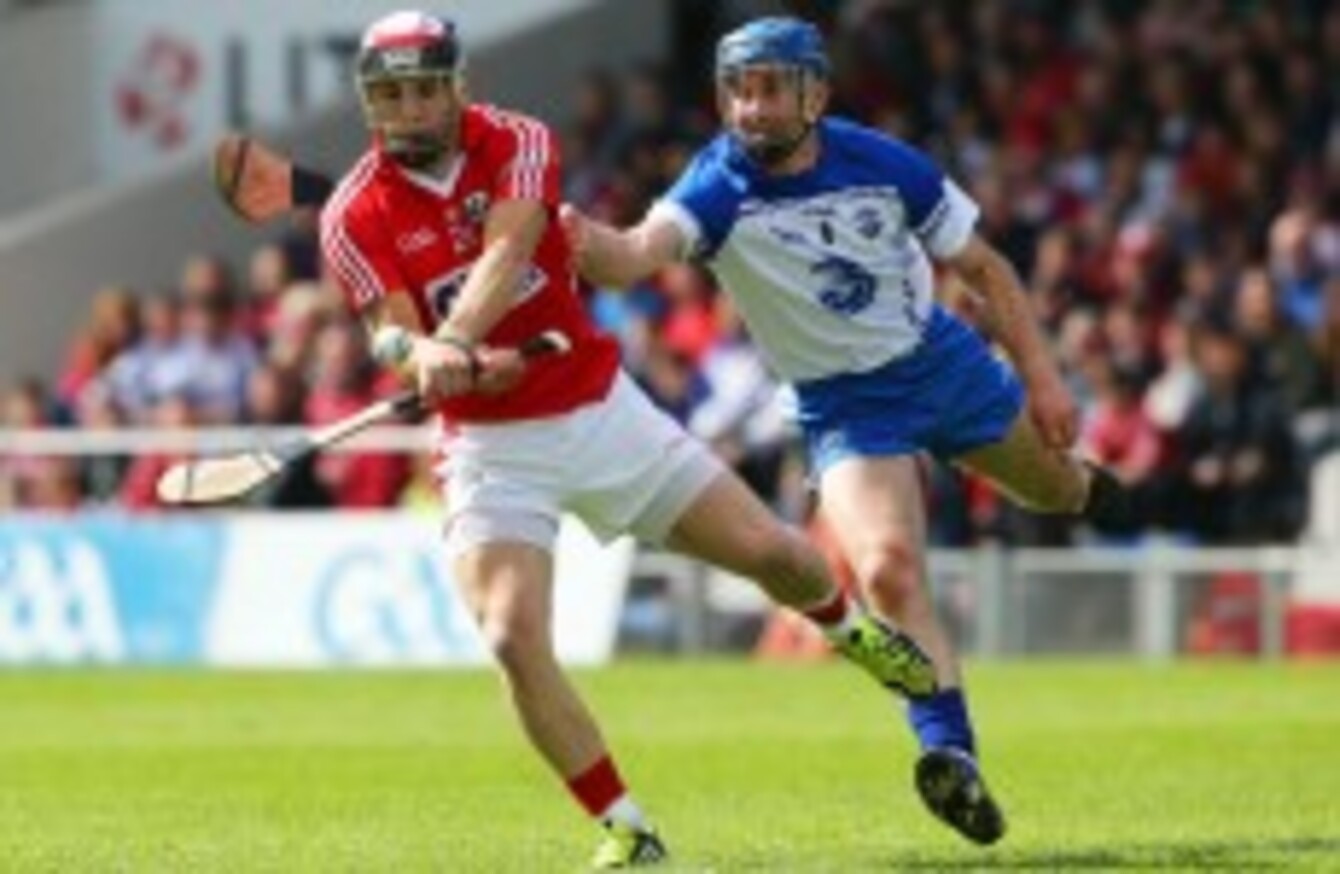 O'Sullivan shot a brace of points for the Rebels yesterday.
Image: Cathal Noonan/INPHO
O'Sullivan shot a brace of points for the Rebels yesterday.
Image: Cathal Noonan/INPHO
PAUDIE O'SULLIVAN CAPPED a perfect return to championship action with Cork yesterday after his injury nightmare in 2013.
O'Sullivan lined out for the Rebels in the 2012 All-Ireland semi-final against Galway but missed their entire summer campaign last year after breaking his fibula and tibia last April.
Complications that arose from that injury set him back further as he also missed this spring's league.
But the 25 year-old finally got back in action yesterday when sprung from the bench with ten minutes to go in the Munster quarter-final replay.
O'Sullivan's introduction was greeted with acclaim by the Cork supporters. He looked sharp and purposeful as he landed two points in a vibrant cameo.
"It wasn't something I'd expected to be honest," he remarked afterwards when reflecting on the roar that accompanied his entry to the field. "Going back to last year, I got a lot of support off the fans and everyone associated with the team.
"I can't go without thanking Deccie O'Sullivan, the physio, and Dr Con for the work they've put in with me over the last 14 or 15 months. I've had a lot of setbacks at this stage but not once did they give up hope on me.
"Same with the management as well, they brought me everywhere with the panel. I can't thank them enough. Today is as much for them as for myself. I'm delighted. It was perfect."
Club Chance
He was part of the Cork panel for the drawn game a fortnight ago but it was last weekend that O'Sullivan took a really significant step in his recovery. He pitched in with 0-4 as his club Cloyne won their opening round of the Cork Premier IHC last Sunday.
"That was massive for me to be honest," agreed O'Sullivan. "Up until two weeks ago, I'd only played two half hours of challenge games. We all know the difference between challenge and championship.
"We'd a hard 20-25 minutes against Valley Rovers before it opened up but it certainly gave me the confidence to take a few belts or bangs. Then waking up the following morning and knowing I was okay. It set me up perfectly for this."
Manager Jimmy Barry-Murphy hadn't given O'Sullivan any prior knowledge that yesterday would be his comeback game. The summon from the stands in the finale was an unexpected delight.
"The way the forwards are stacking up, you don't know if you'll get a game," reasons O'Sullivan. "A lot of lads are flying. I probably was a bit surprised when I got the call.
"You only have ten minutes but you have to make the most of it and try to get in the frame for next week."
Troubling the scoreboard operator was an added bonus.
"It's not something that normally bothers me, getting to score too much. I normally prefer to play it around a bit. But for the first day back, to get one and the second one straight after was very nice.
"They're the kind of ones that you think about on the morning of a game that if only this could happen. But from now on, it's about the team and the panel, not me."