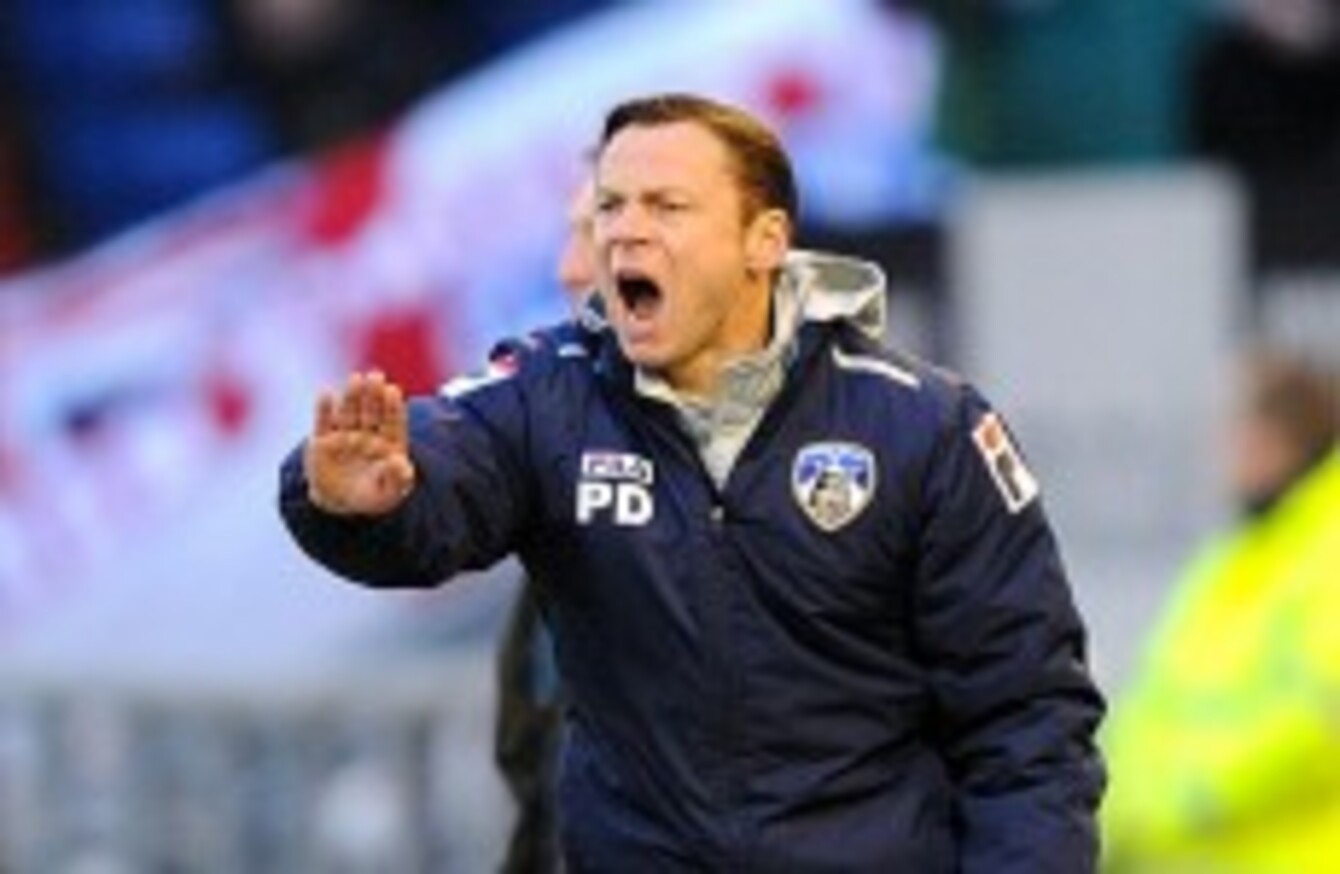 Paul Dicko's two and a half year Oldham tenure is no more.
Image: Martin Rickett/PA Wire
Paul Dicko's two and a half year Oldham tenure is no more.
Image: Martin Rickett/PA Wire
Paul Dickov has resigned as manager of English third-tier side Oldham Athletic despite leading the team to a famous FA Cup victory over Liverpool last weekend.
The 40-year-old former Scotland striker stepped down following Oldham's 3-1 loss, yesterday, to Walsall in League One.
His position had come under scrutiny due to a run of disappointing form but he was granted a reprieve after Oldham stunned Liverpool 3-2 in the FA Cup fourth round on 27 January.
However, the club have now lost eight of their last nine matches in the league, prompting Dickov to step down after two-and-a-half years in the role.
Speaking after that Walsall loss, Dickov said, "We didn't win the Liverpool game because we had better players. We won it because we wanted it more.
"You cannot do it for one game and not the next three."
Stepping aside
"After yesterday's defeat to Walsall, Paul Dickov has decided that for the good of Oldham Athletic Football Club, it is best that he steps aside," said a statement on the Oldham website.
A statement from the club, on Dickov's behalf read, "Following the memorable wins against Nottingham Forest and Liverpool, when the squad proved what they were capable of, Paul had hoped these would be the catalyst to improved results in npower League One, but this has proved not to be the case.
He has been disappointed at the level of commitment and performances and feels that a change is needed if the club is to survive in League One.
"In nearly three years, Paul has shown his tremendous potential as a manager and the board of directors would like to express their appreciation for his commitment, both to the club and the fans."
Three-time FA Cup semi-finalists, Oldham have been drawn to face Liverpool's Merseyside rivals Everton in the fifth round.
Additional reporting - © AFP, 2012