DONEGAL'S ALLSTAR WINNING goalkeeper Paul Durcan's inter county future is in doubt as he gets set to move to Qatar in the coming weeks.
It's understood that Durcan is moving to Doha, the capital of the Middle East country, where his wife is set to take up a teaching position.
Durcan was between the posts last Saturday when Donegal's 2015 campaign came to an end as they suffered a quarter-final loss to Mayo in Croke Park.
It is still unclear whether Durcan will return to the fold in time for Donegal's 2016 campaign.
An All-Ireland winner in 2012, Durcan has established himself as one of the top keepers in the country and claimed Allstar awards in 2012 and 2014.
The 31 year-old moved earlier this year from his native Four Masters club to Ballyboden St-Enda's in Dublin, where he works and lives.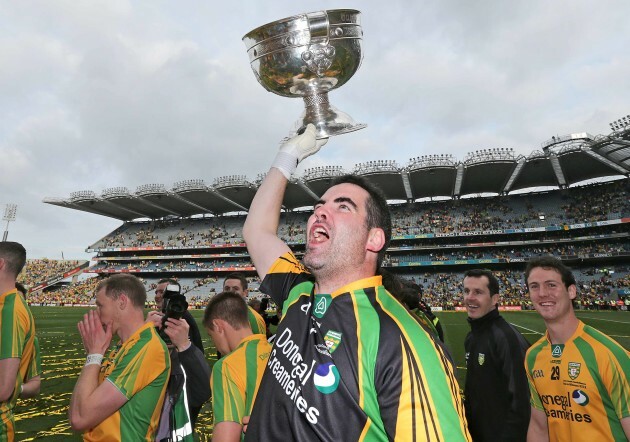 Morgan Treacy / INPHO Paul Durcan celebrates Donegal's 2012 All-Ireland win. Morgan Treacy / INPHO / INPHO
Durcan is a cousin of current Ballyboden defender Robert McDaid, a member of the Dublin U21 team that won the All-Ireland final last year.
There is speculation over the future of several Donegal players, as to whether they will be back in action for the 2016 season.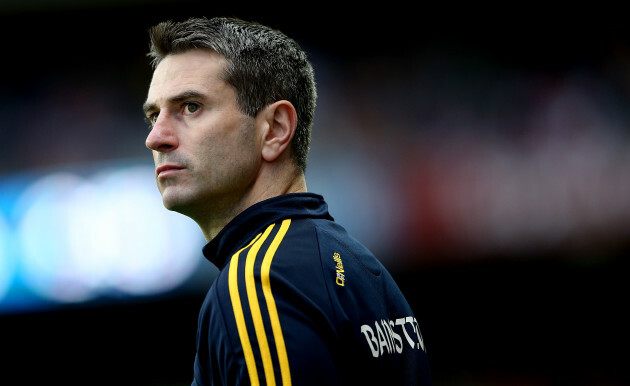 James Crombie / INPHO Donegal manager Rory Gallagher James Crombie / INPHO / INPHO
Donegal have enjoyed a brilliant run of success in contesting the last five Ulster finals as well as the 2012 and 2014 All-Ireland deciders.
All-Ireland glory arrived in 2012 while Donegal triumphed in Ulster in 2011, 2012 and 2014. But some of those leading figures may not opt to bow out and followed the lead of Rory Kavanagh, who was a high-profile retirement last winter.
Cathal Noonan / INPHO Donegal's Neil Gallagher and Christy Toye Cathal Noonan / INPHO / INPHO
Christy Toye's 33rd birthday will be next March while Neil Gallagher and Colm McFadden will both turn 33 next May. Panellist David Walsh turns 33 this week.
Elsewhere Karl Lacey is 32 next month and Eamonn McGee turns 32 next April.
Having featured in intensive campaigns in recent years, the make up of Donegal's campaign before the start of the 2016 season is unclear.