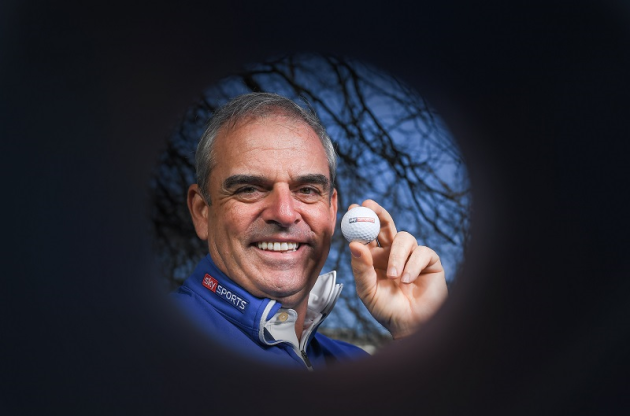 Brendan Moran / Sportsfile McGinley will be part of Sky Sports' four days of live tournament action which will tee off on Thursday 6 April from 7pm. Brendan Moran / Sportsfile / Sportsfile
THERE ARE A few trends to follow when trying to pick a Masters winner.
For example, eight of the last 10 winners have been ranked in the world's top 30, seven have posted a top-20 finish around Augusta National and nine of the last 10 players to don the green jacket have a top-10 finish on the European or PGA Tour to their name that year.
Ranked 63 in the world, with a best finish of tied-39th at Augusta and no top-10s to his name in 2017, you would think Shane Lowry would have little chance of winning the most famous piece of clothing in golf.
But one person who does think the Offaly golfer is in with a shout of at least making the top-10 this week is Sky Sports commentator and former Ryder Cup captain Paul McGinley.
"Shane's stats have been great this year.
"He has had a really strong start to the year. He likes the big occasion; he likes Augusta. The course will suit him. He has now got a few under his belt.
"I wouldn't be surprised to see Shane having a strong Masters. (He is) another guy who likes the big occasion and has done well on the big occasion, I don't see why he can't do well."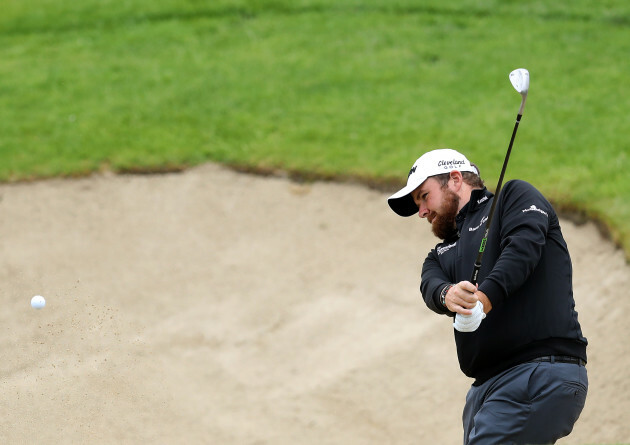 Ryan Byrne / INPHO McGinley believes Shane Lowry has a chance this week. Ryan Byrne / INPHO / INPHO
And McGinley's advice if Lowry is to be in contention next Sunday?
"Be Shane.
"I saw his interview recently, and he is on the money.  Just be Shane.
If he tries to be Pádraig, he won't win.
"He is a very different player to Pádraig. Practising for six hours a day and being totally dedicated and going to the gym every day, that's everything Shane shouldn't be doing.
"Just be Shane. Get more experience, more confidence, keep playing his game, make good decisions and it will happen.
"I think he is in a good place, Shane. And I think his early season statistics have been very good."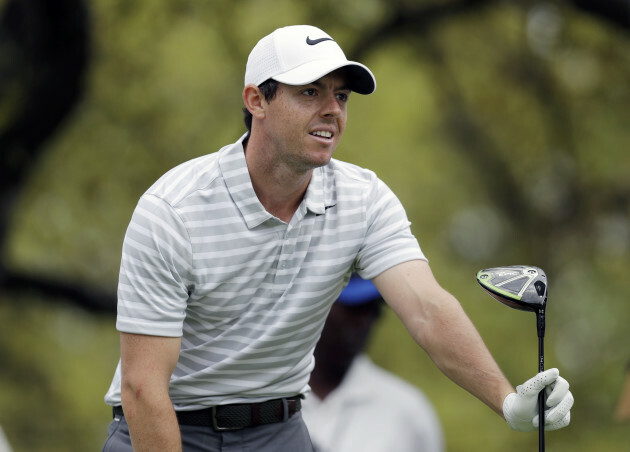 Eric Gay / PA Images Rory McIlory stands on the brink of history this week. Eric Gay / PA Images / PA Images
As for the other Irish representative at Augusta this week, McGlinley is also very keen on Rory McIlroy's chances of finally adding the Masters to his collection of Majors and completing a career Grand Slam.
But does he worry about any talk of the world number two being destined to win at Augusta?
"I think this talk that his game is suited to winning at Augusta, his game is perfect for Augusta, is very dangerous talk.
"And hopefully, he is not listening to any of that noise because that is terrible talk.
They said that about Greg Norman, he never won a Masters. They said that about Ernie Els, he never won a Masters.
"That's dangerous talk and I am sure he is not listening to that.
"He knows how to play the course and he knows how to get it around there.
"And he has obviously got the heart to win Major championships, we have all seen that.
"The challenge for Rory is that he is on the threshold of history. And there is a reason why only five guys have won the Grand Slam — it is because it is such a big step up.
"Phil Mickelson hasn't done it, he is still waiting on a US Open.
"It is a big, big, big mental challenge to get over that line and we have an Irishman standing on that threshold. That is the challenge for Rory.
"Personally, I'd love to see him — and I am not one to speak for Rory and tell him what to do — but there is another elite group; (Tiger) Woods and (Jack) Nicklaus.
AP / Press Association Images If he wins, could McIlroy go on to win multiple Grand Slams? AP / Press Association Images / Press Association Images
"They are the only players in the history of the game who have won multiple Slams. Rory is not a million miles away from that either, and that is exciting.
"It is challenging. But it is a big, big, big mental hurdle. And that is why Rory needs all the focus he can; the focus on joining history and not to be left without one Major as part of his trophy cabinet."
McGinley's love for Augusta is clear, but the Dubliner does have one complaint about the Masters and, indeed, all the Majors.
"One of the things I am well-known for is my following of statistics, my following of form,  particularly within the week of a tournament.
The statistics around all four Majors are terrible.
"On a daily basis, you can't get real, up-to-date statistics the way you can on the PGA Tour. I can find out so much information and follow trends on the PGA Tour because of the fantastic statistics that they do.
"We are still a little bit basic on the European Tour but we are stepping up to the plate and, in a few years time, we are going to be on a par with the PGA Tour in terms of what we can give in statistics.
"All four Majors need to step up to the plate in providing statistics because it is a very important part now in terms of looking at a player's form and where he is at.
"The statistics that we get are so hard to find — in-play, on a nightly basis — there is so much information out there that you can get.
"But they don't have the technology in the Majors that they do on the PGA Tour, with the Shotlink camera behind every green for example, and it is all chronicled.
"It is disappointing because I love to follow it and I am sure the public would like to know who is the best wedge player this week.
"We don't know. If you really work hard, you will find out greens in regulation. You don't get it in the press tent either. And it is disappointing."
Paul McGinley was speaking as he promoted Sky Sports' live coverage of the 2017 Masters in Augusta. Coverage gets underway on Monday 3 April from the Augusta practice range.