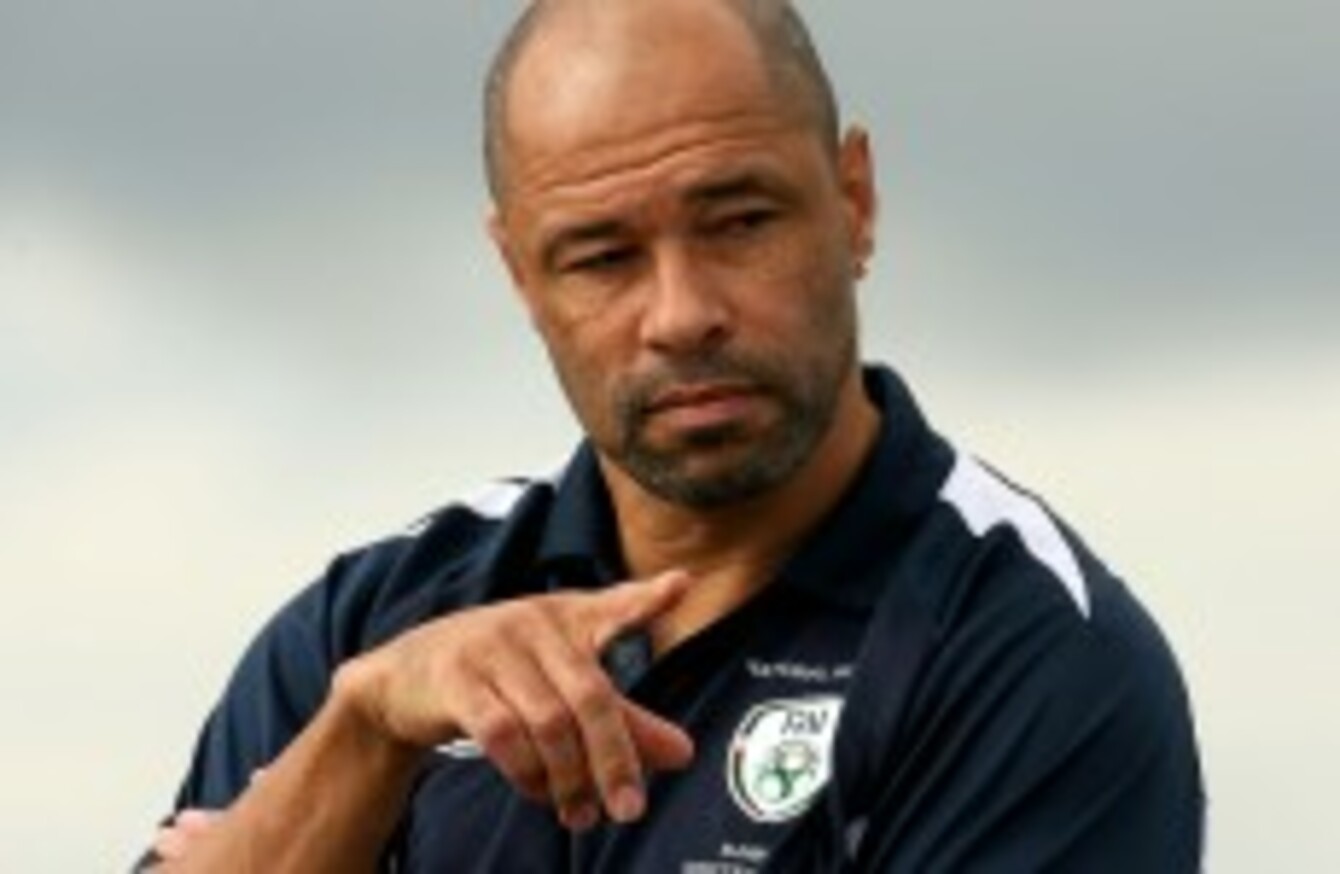 Paul McGrath: Johnson is entitled to his opinion.
Image: INPHO/Dan Sheridan
Paul McGrath: Johnson is entitled to his opinion.
Image: INPHO/Dan Sheridan
IRELAND FOOTBALL LEGEND Paul McGrath says he is 'saddened' that Liverpool defender Glen Johnson has branded him a racist.
The Anfield full back made the claim in an interview with the Daily Mail today, in which he talks about the fall-out from the Luis Suarez racism row.
McGrath criticised Liverpool players and staff for wearing t-shirts in support of the Uruguayan who was later found guilty of racially abusing Manchester United's Patrice Evra.
'If I was in Glen Johnson's position, I would have thrown the shirt to the floor,' said McGrath at the time.  Johnson, however, insists he's 'his own man' and McGrath was wrong to critisise his actions.
"The McGrath thing … that's actually racist," said Johnson. "Saying what he said is racist. He is only saying that to me because I was the only black lad wearing the T-shirt. He's targeting me because of my colour.
Paul McGrath and Salvatore Schillaci  in Rome in 1990. INPHO/Billy Stickland
'Listen, I'm my own man. If I have something I want to say or do then  I will do it. The reason I wore the  T-shirt is because I know 100% Luis Suarez is not racist. He is one of the lads in the team that I get on with best of all at the club," he told Ian Ladyman.
The former Manchester United and Aston Villa took to Twitter earlier however in reaction. "It saddens me that Glen Johnson has called me a racist, but he is entitled to his opinion," he wrote.
Handshake
Johnson also said he believes Patrice Evra had no intentions of shaking Luis Suarez's hand when the sides met last month.
Suarez – who was banned for eight games after being found guilty of racially abusing the United left-back in the reverse fixture at Anfield earlier this season – refused to shake Evra's hand before the clash at Old Trafford.
Johnson did not see the initial incident but has since watched it back on television, and claimed Evra 'probably stayed up all night' thinking about how to shake hands with the Uruguayan.
"Evra was clever at Old Trafford," Johnson told the Ian Ladyman.  "Because – I'm not being funny – but if I wanted to shake your hand I would stick it right out in front of me. But if my hand is down almost by my side, then it's because I really don't want to shake your hand.
Glen Johnson: "What else is Luis supposed to do?" Pic: Pa images
"Luis didn't shake because Evra's hand was down there. What else is Luis supposed to do? Would you go to shake someone's hand if it is way down there by their side? Course not."
Suarez was widely condemned for the incident and, along with the club, later apologised for his actions.