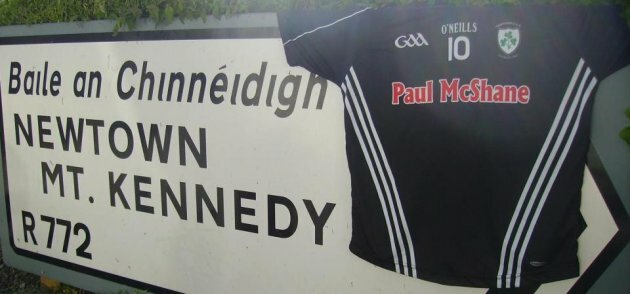 Credit: Facebook/Newtown GAA
PAUL MCSHANE OFTEN gets a hard time from some Irish fans but the Hull City defender deserves a little credit for giving back to his old community.
Before joining Manchester United's esteemed academy as a teenager and going on to carve out a career in professional football, the current Ireland international, from Kilpedder, was a talented Gaelic footballer with Newtown and Wicklow.
And when his former GAA club contacted him about sponsoring their senior team and a juvenile side last year, McShane was only too happy to oblige.
Newtown secretary Dominic Leech told The Score this morning: "Paul has been very good to Newtown in general. We hold an annual golf classic in his father Sean's name, who was involved with the club as is his brother.
"We approached him about sponsoring us and he was more than willing to.
He would still have loads of friends here as it's a small enough district. He often trains with the squad in pre-season. We're very proud of him and it's nice gesture."
Leech added that McShane, preparing to return to the Premier League with newly-promoted Hull this weekend, would almost certainly have gone on to represent the county's senior team if he had stuck with the sport.
(h/t: Des Cahill)