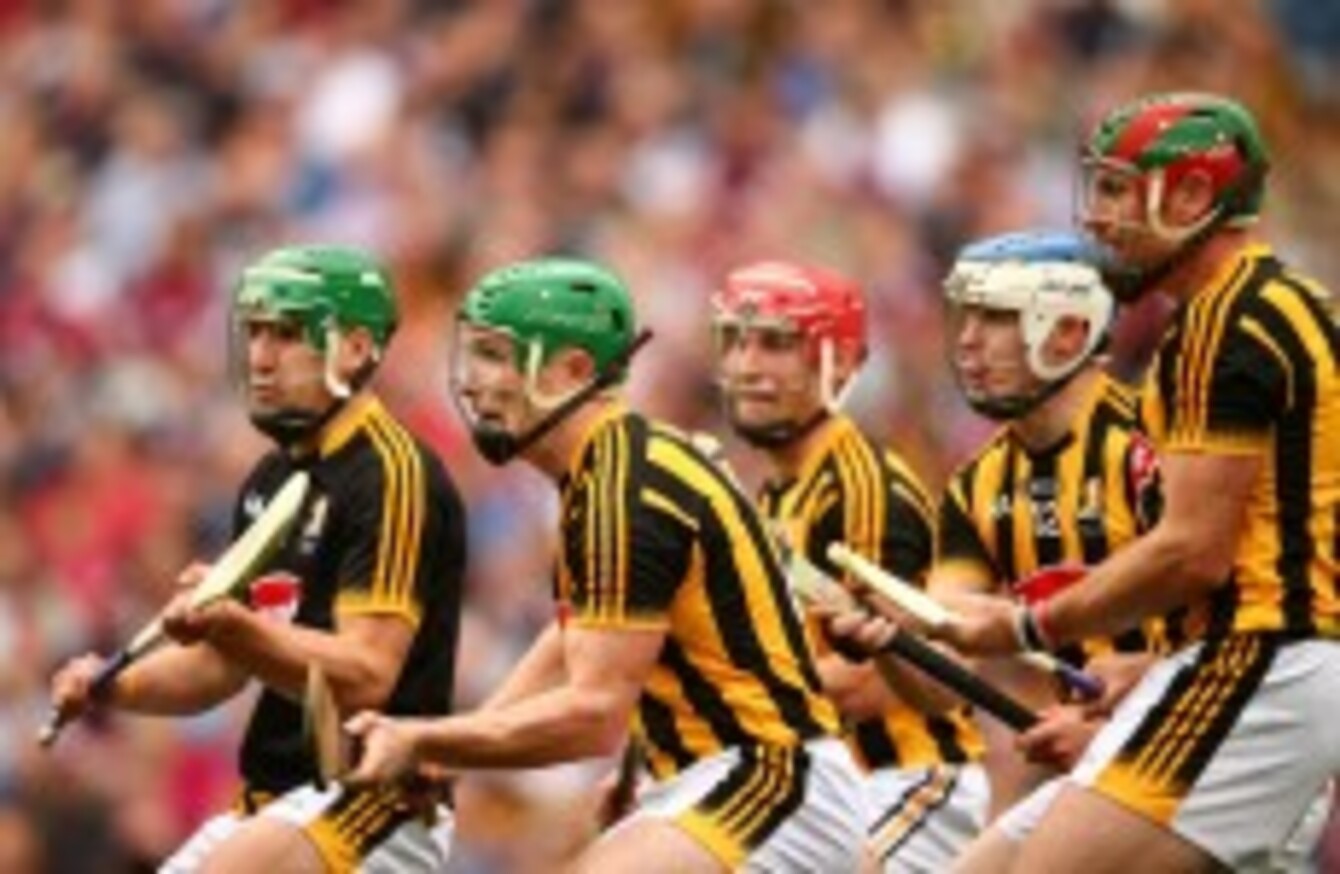 Image: Cathal Noonan/INPHO
Image: Cathal Noonan/INPHO
KILKENNY CORNER BACK Paul Murphy has been reflecting upon another successful season for the Cats.
We all wondered how they would fare in 2015, particularly after losing a host of experienced stars to retirement.
Henry Shefflin, JJ Delaney, Tommy Walsh, Brian Hogan, Aidan Fogarty and David Herity are players that would grace any dressing room but all were unavailable to manager Brian Cody this year, having pulled the curtain down on their glittering intercounty careers.
Kilkenny wouldn't win the All-Ireland, they said, particularly without those men and their massive leadership qualities.
But they did, as captain Joey Holden stepped into the full-back position vacated by Delaney, the only one of the six retirees who started the 2014 All-Ireland final replay against Tipperary, it shouldn't be forgotten.
Murphy, who operated at full-back during the League, was a model of consistency once again.
The 26-year-old collected his fourth All-Ireland medal in September and is a hot tip for a fourth Allstar award.
"You don't really like to compare them to the other All-Irelands but the mind is always drifting and you're comparing how this one feels to other wins," he said.
"The motivation is always different for each All-Ireland. For this year, the motivation certainly for this year was the amount of talk at the start of the year about whether we would be able to win an All-Ireland without all them players gone.
"That was a huge motivation for us. There is huge satisfaction in answering the questions people had about us and, I suppose, the questions you had about yourself even because obviously JJ and the lads going was huge.
"But you still felt you could win an All-Ireland with the likes of Richie Hogan, TJ Reid and Cillian Buckley standing beside you.
"The satisfaction was massive in terms of answering the critics who asked were we good enough to win an All-Ireland.
"But in terms of the feeling itself, it's always the same. It's great and it lasts over the winter, which is probably the biggest part of it."
Kilkenny, unusually, found themselves in a relegation battle during the Allianz League as they soldiered through the early months of the 2015 season without the retired sextet and the Ballyhale Shamrocks contingent.
And Murphy reckons that's when the doubters were out in force.
"We didn't hurl overly bad in the league; we just didn't get the results.
"We didn't feel that there was any moment for real concern.
"The relegation final can take a life out of its own and in that game against Clare that day they could have gone ahead and beat us but luckily we got the result.
"There were people really focusing in on us and how we would react with so many players gone.
"A lot of people thought they got the answer after seeing us in the league.
"They thought 'this is exactly how they're going to carry on for the year'.
"But we didn't think that. We used the 10 or 12 weeks after the league to just take stock and we did it very effectively.
"There was no lad's head down at all after the league performance.
"There was a great chance for new lads to step in and in fairness they nearly played better than so of the more experienced lads in the league so it was great from that point of view.
"The positives were massive for us coming out of the league. We were learning things about ourselves. You try and draw motivation from every angle and people writing us off was definitely one of them."
With numbers at a premium, Murphy manned the full-back position.
While he "relished" the challenge, he insists that returning to the right corner back slot was no issue whatsoever.
"I just relished the challenge when it was put in front of me.
"I knew there was going to be lads put in that position in training and I knew my time was going to come and I suppose I got the most time in that position.
Exclusive NZ - IRE
Rugby Analysis
Get Murray Kinsella's match analysis and Garry Doyle's updates from New Zealand exclusive to members
Become a Member
"But I think people who have played in the full-back line know that corner-back is different to full-back.
"A lot of people maybe wouldn't understand that and they might think that's only a line but there is a massive difference.
"Jackie (Tyrrell) and myself would have talked about it, that you have to sacrifice your game a little bit more at full-back whereas when you're more of an attacking player corner-back will suit you that bit more.
"When Joey came back, there was absolutely no begrudgery there. He had a brilliant year.
"As soon as he stepped in, for me it was a case of moving onto the next one.
"There was no real moment of saying I was disappointed that the lads took me out of there. As long as I was starting, I didn't care.
"I was delighted to get the opportunity to go in at full-back. Again, it's another opportunity to learn about yourself and the standard you're playing at and what way teams play.
"At this level, players are really fine-tuned to positions but you have to be adaptable as well. I still wouldn't be worried about being put in at full-back but when I was put in at corner-back again it was a position I was well used to."
*****
Paul Murphy was last night named as the Gaelic Writers Association 2015 Hurling Personality of the Year. Dublin's Philly McMahon won the Football accolade.
At the awards ceremony in the Jackson Court Hotel, Michael Lyster was honoured with a Lifetime Achievement award whilst Kerry's John O'Leary was named PRO of the Year.
Armagh's Oisin McConville and Tipperary's Brendan Cummins were inducted to the GWA's Hall of Fame.