PAUL O'CONNELL SAYS he has not put a concrete date on his retirement from rugby, underlining that he doesn't want to have any "regrets" over the decision.
The 35-year-old is facing into a crucial nine-month period of his career with Ireland set to defend their Six Nations title and the Rugby World Cup to come in September and October.
The Ireland captain says he is simply enjoying his rugby under head coach Joe Schmidt, but accepts that there is a call to be made "fairly soon."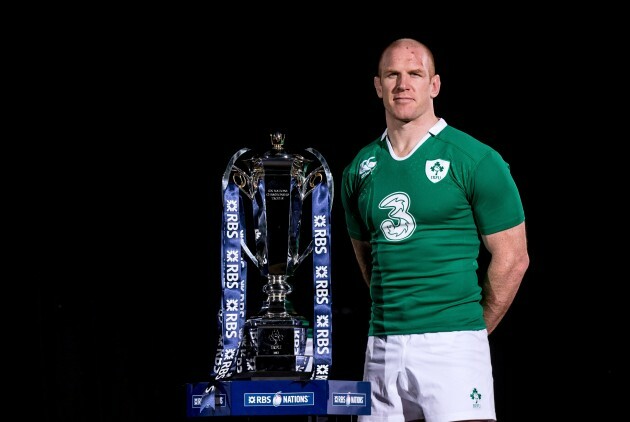 James Crombie / INPHO O'Connell alongside the trophy he hopes to lift in March. James Crombie / INPHO / INPHO
"No, I haven't [made a concrete decision] and I probably need to so I can give a decent answer!" said O'Connell at yesterday's Six Nations launch.
"I'm contracted until the summer of 2016 and I just want to go to the World Cup in as good a condition as I can. I'll make a decision then.
"There probably isn't pressure, it's just about finding the right time and not having regrets. I think it's a really enjoyable set-up to be part of at the moment and I enjoy the preparation, discipline and the training more than ever.
I suppose with it being a World Cup year, it's particularly exciting, so I'm just enjoying it very much at the moment. But I'm well aware there's a decision to be made fairly soon."
O'Connell was in jovial form alongside Schmidt at the plush Hurlingham Club in London's Ranelagh Gardens yesterday as the 2015 Six Nations was officially launched.
Previewing Ireland's tournament was one of O'Connell's duties and from a personal point of view, he says the possibility of looming retirement won't change a thing.
"I wouldn't approach it any differently and I haven't thought about it that way at all. I don't know whether this will be my last championship; he [nods towards Schmidt] will probably have more of a say in that than I would," laughed the Munster lock.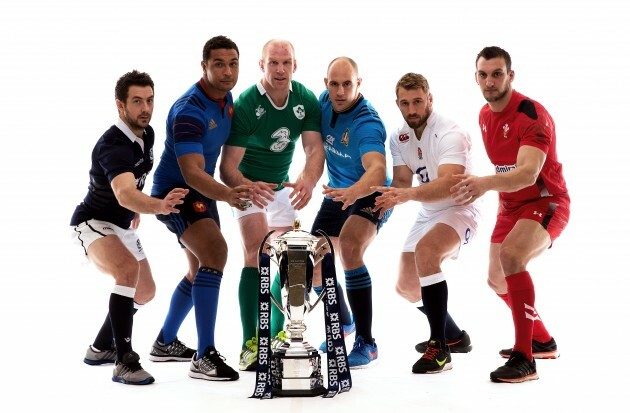 Billy Stickland / INPHO O'Connell and his fellow Six Nations captains. Billy Stickland / INPHO / INPHO
"But I don't think I'll do anything differently or prepare any differently. I really enjoyed last year's Six Nations and how we went about things and I look forward to hopefully experiencing something like that again this year.
It was intriguing to hear O'Connell speak about not wanting to have any regrets when he does eventually make a retirement decision but pushed on the matter, the Limerick man joked that he could have no complaints as to his longevity.
I don't know if you're playing at 35 that you can be accused of retiring too soon!" said O'Connell.
"I feel very good at the moment. I've had a few bumps and bruises, but probably a fairly injury-free run, which I hadn't had in the few years before…"
At this point, Schmidt leans across towards O'Connell and whispers, "Touch wood".
O'Connell gives the table in front of him two firm taps and continues:
"It's just been really enjoyable and while I'm enjoying it and the body feels good, I want to keep playing."