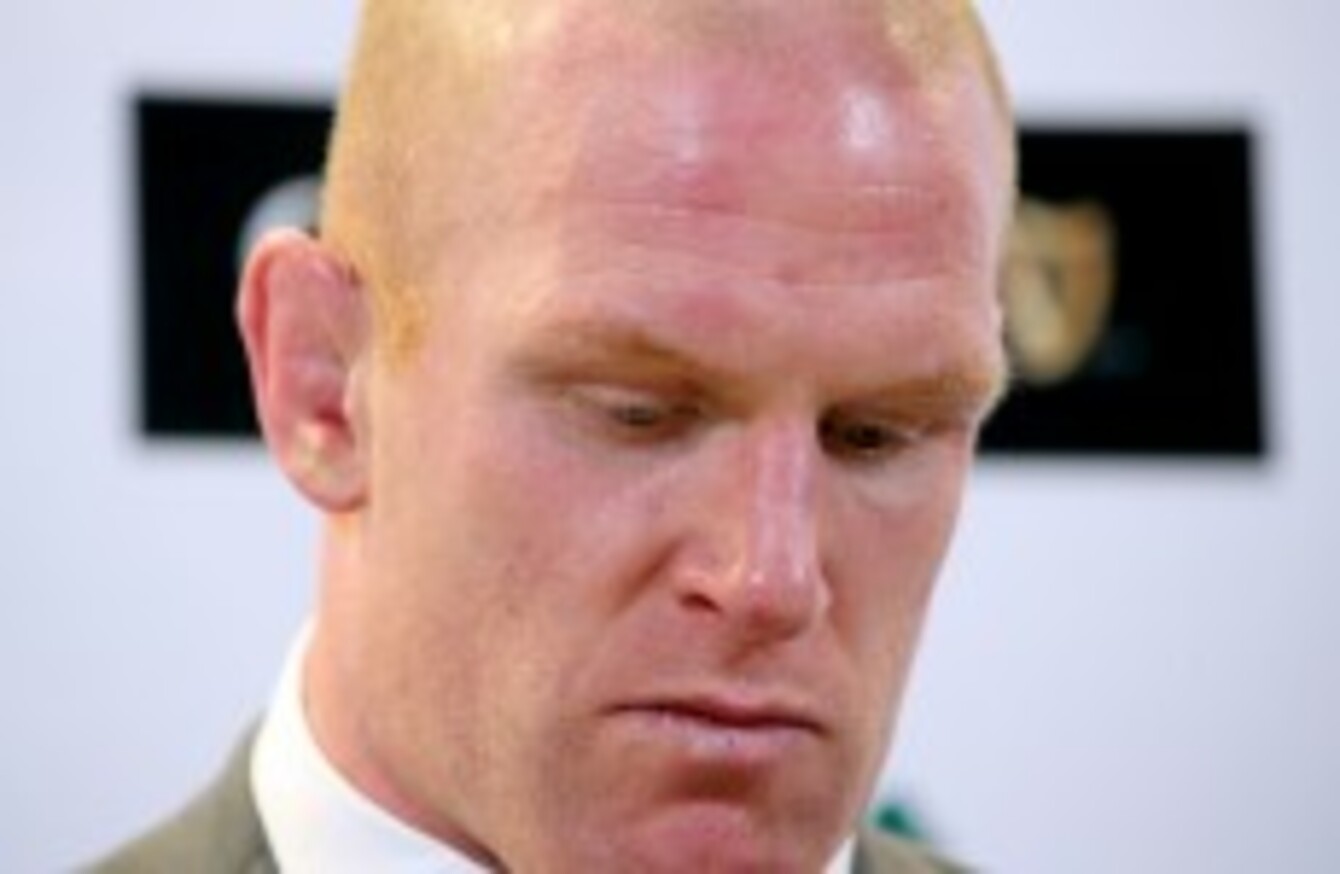 A devastated Paul O'Connell faces the media.
Image: ©INPHO/Dan Sheridan
A devastated Paul O'Connell faces the media.
Image: ©INPHO/Dan Sheridan
AS THE SHOCK and disappointment begins to subside for Ireland, a sense of frustration will take root.
We have blown good chances to beat the All Blacks before, but there has never been anything like this. Ireland earned their lead, defended marvelously for most of the game, and won the collisions against the best team in the world.
However, when it came down to it, they missed their chance. That will be the cause of the frustration gnawing at the players tomorrow when they wake. The All Blacks showed their deep-rooted belief to score with the last play of the game, but Ireland captain Paul O'Connell says his team never stopped believing either.
We're obviously very, very disappointed. Frustrated as well. When we gave away that final penalty, we were 60 metres away from our line. I would have been very confident, with the way that we had been defending, that we would hold them out at that stage. It's really disappointing.
"We knew we underperformed by a long way last weekend [against Australia]. It's just about getting that balance right between being accurate and detailed, that side of things, then matching that with intensity, attitude and emotion. I think we got that, I would have been confident of defending that try.
"You have to give credit to them as well. They stayed calm, they stayed cool."
There is also a nagging feeling of frustration based around the manner in which Ireland performed. They were superb; aggressive, confrontational and incisive. As O'Connell admitted, there were inaccuracies in some of what they did, but the sheer passion the players showed excused those errors.
©INPHO/Dan Sheridan
Why does it take being backed into a corner for Ireland to produce these special performances? Why do they need to come under criticism to be so mentally up for big games? If Ireland could turn up for each of their 2014 Six Nations games with the attitude and aggression shown today, they would power to the title.
Finding that consistency is the next challenge for O'Connell and Ireland.
"When you look at us on paper, we're an excellent side. Over the last few years, we just haven't produced it consistently. We haven't combined the accuracy and the detail with the intensity and the attitude. And we did that today.
"Games of this intensity will help us a lot more as well. They're a lot further down the track than us, and that's something we need to build. It's incredibly important. There has been a few performances like this over the last few years and we haven't really built on it.
That's the challenge to us as a team, that's the big challenge. We go away now into a fairly intense period with our provinces, where you're fighting for every point in the Heineken Cup. You go into the local derbies and it's an intense period."
The international squad breaks up after this weekend, returning to the daily grind with their provinces. But O'Connell insists that there must be a longer-term focus from the players involved today, an agreement that their performance is just another one-off.
"We've done it before in the last two or three years. We've produced these big performances, full of the accuracy and full of the intensity we've talked about, and we haven't followed it up. I think the onus falls on players now to maintain that standard.
"We need to keep that performance in the back of our minds and make sure the players are ready to maintain these standards."