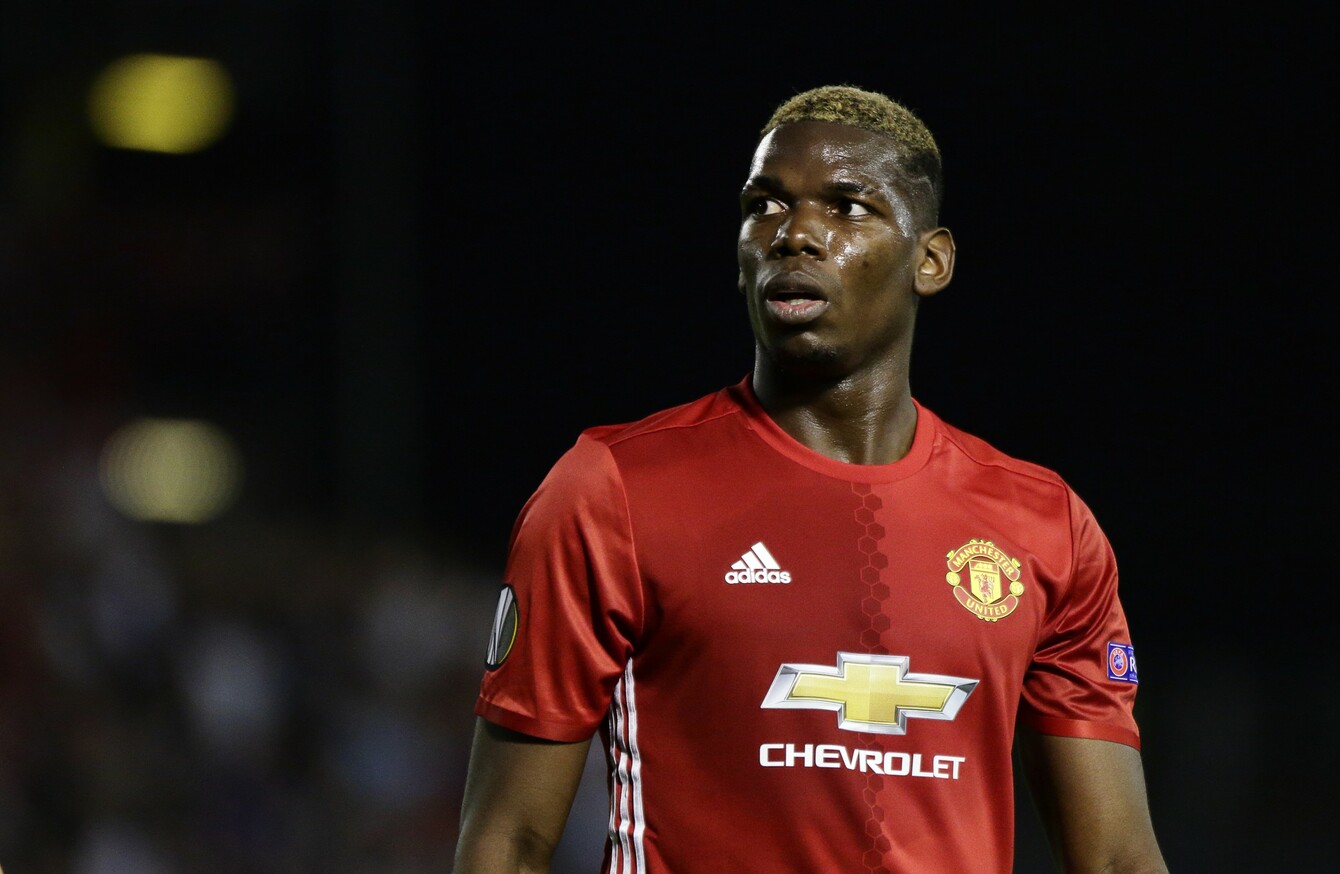 ENGLISH FOOTBALL'S TOP administrator has defended the world record transfer of Paul Pogba to Manchester United that is now the subject of an investigation by Fifa, the global game's governing body.
The France midfielder's £89.3 million ($111 million, 105.2 million euros) from Italian club Juventus to the English giants in August 2016 has come under particular scrutiny amid reports the player's agent will earn some £41 million from the deal.
There has long been concern about how football agents, rather than just being paid by their client as is standard practice in other industries, can also earn money from clubs when conducting transfer deals amid suggestions that this can lead to a conflict of interest.
But Greg Clarke, the chairman of England's Football Association, warned against "demonising" the Pogba deal and said the worldwide game needed to do more than have a "knee-jerk reaction" if the rules governing transfers were to be reformed.
"If that's what they (Manchester United) are going to pay, that's what they're going to pay," Clarke told the BBC on Thursday. "They are accountable to their owners; they're accountable to their fans.
"How much should we pay for players? How much should go to agents as a commercial transaction?
"If football wants to change that and limit the amount of money that agents get we're going to have to sit down as a game, led by the professional game, the Premier League and the EFL (the English Football League that governs the three divisions below the Premier League) and the clubs and talk about that."
He added: "I just think picking on one transfer and demonising it is not that helpful. Knee-jerk reactions don't often yield good outcomes. What we want is some thought about how much money stays in the game so it can be invested in long-term productive things."
Fifa president Gianni Infantino, addressing the Fifa Congress in Bahrain on Thursday, said: "We have to look at transfer regulations… In the transfer window there is $3bn circulating around the world. It's a lot of money and we have to be transparent about these things."
The42 is on Instagram! Tap the button below on your phone to follow us!