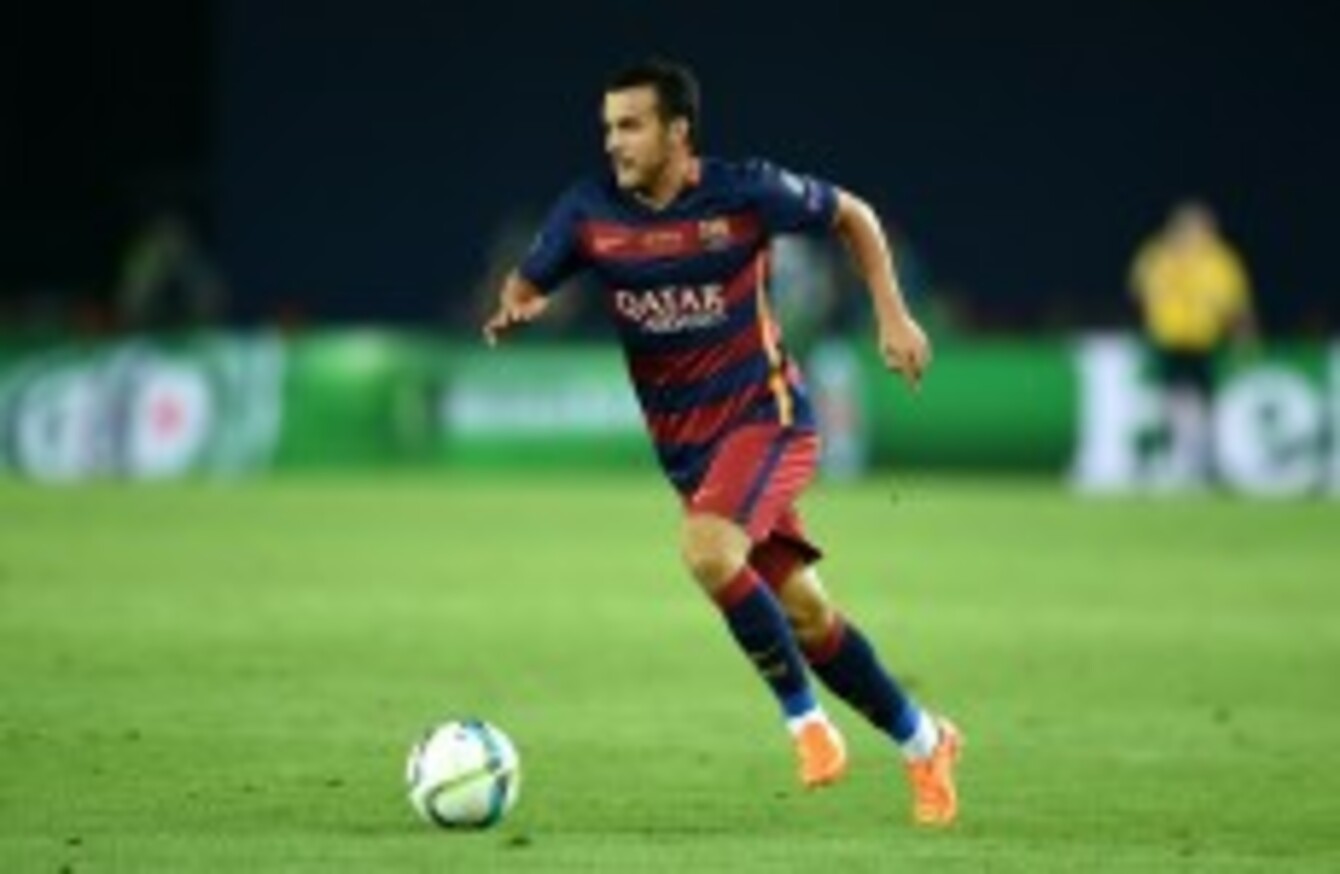 Image: Adam Davy/EMPICS Sport
Image: Adam Davy/EMPICS Sport
SINCE JOSE MOURINHO took over at Chelsea for a second stint in charge, there have been plenty of ins and outs. And plenty of hits and misses.
Pedro is the latest name to arrive amid much fanfare but should he be a little concerned with the frenzied approach the club has taken to transfer dealings in recent seasons?
In Mourinho's two full seasons, there have been a number of lavish signings. Diego Costa, Cesc Fabregas, Willian and Nemanja Matic have all effortlessly slotted in and proved intelligent additions. Others, like Kurt Zouma and Loic Remy have performed admirably when called upon. But there's plenty of scar tissue also.
Felipe Luis was signed for £22 million and lasted one season under Mourinho. Andre Schurrle cost £15.7 million and was gone within eighteen months. Mohamed Salah was brought in from FC Basel for £11.7 million but was on loan at Fiorentina within a year. He's now at Roma on another temporary deal but looks set to permanently move from Chelsea sooner rather than later.
With Pedro's capture, Juan Cuadrado looks increasingly likely to leave the club after six months. He cost £22.1 million and has made four starts for Chelsea.
Other names have flown under the radar but rarely got a chance to impress. Marco van Ginkel suffered a cruciate ligament injury shortly after arriving but since returning, he's been farmed out on loan too – firstly to AC Milan before joining up with Stoke City in the summer.
Christian Atsu arrived from Porto in the summer of 2013 and is still to play a game for Chelsea in two years. He's been at Vitesse and Everton on loan before linking up with Bournemouth earlier this summer.
Mourinho has been, perhaps unsurprisingly, callous and ruthless with those who were brought to the club by his predecessors. Juan Mata, David Luiz and Romelu Lukaku were the most high-profile victims though Kevin de Bruyne is another example of Mourinho having little interest in allowing players develop under his command. He wants finished-articles, proven products that can hit the ground running. And if players can't do that, they're of little use to him and quickly discarded.
The dalliances have all been fleeting, Mourinho changing his mind quickly about players the club have tracked for a while. What does that say about the recruitment strategy and who's making the final decisions?
There are some reports speculating the Pedro deal was an Abramovich idea and that Mourinho had his reservations about the signing. Another more-accepted and likely version of events has board member and the club's 'transfer fixer' Marina Granovskaia playing a leading role in persuading the 28-year-old to make the switch to Stamford Bridge, though it remains to be seen just how Mourinho will make things work with his new arrival.
His preferred 4-2-3-1 formation usually has a attacking trio of Willian, Oscar and Hazard while Cuadrado has been in reserve alongside Victor Moses. Pedro, surely promised a starting role by the club during conversations, is likely to slot in on the right side, taking Willian's place. But the Brazilian cost £25 million just two years ago when Mourinho signed him. Will he be happy to drop to the bench permanently? Probably not and Pedro's signing will surely lead to one or two departures in the short-term, starting with Cuadrado.
http://vine.co/v/eDhWHvJTepP
With Chelsea's season having started so differently this time around and with a number of irritating off-field issues overshadowing so much of the season's opening, all is not well at the club. Much has been written in recent days about Mourinho's three-year itch and how during his first stint in London and his time in Madrid he floundered amid much acrimony and finger-pointing. Both of those dramatic exits came after three years, both clubs seemingly losing patience with the way he wants things.
So, added to the relatively frantic transfer policy of recent seasons, Pedro may have walked into a casual breeze that could yet turn into a hurricane.