"YOU'RE A CROSS man, aren't you?"
Peter O'Mahony's Cork accent carries a heavier lilt that usual as he flings an arm around his director of rugby and pulls him in for a hug.
The pair share a laugh, Erasmus has rarely missed a chance to flash that wide smile in dealings with the media, but it's wholly understandable if the former Springbok was to let his frustration show behind closed doors.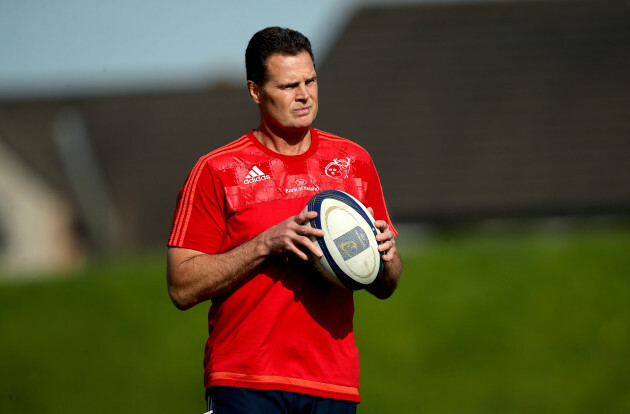 Ryan Byrne / INPHO Ryan Byrne / INPHO / INPHO
When Erasmus arrived in Ireland last summer, he was open and honest about his ambitions. He wanted to be a head coach of an international team by his 50th birthday. Offered a role above that position in his native South Africa six months before his 45th, he naturally jumped at the chance. However, he may also have expected his successor to be already reaching to take up the baton by now. Yet with South Africa giving the appearance of scrapping to keep Johann van Graan inside a beleaguered coaching ticket, his primary function in press conferences is to address speculation rather than strategy.
Again though, things are different away from prying eyes and ears, insists captain Peter O'Mahony.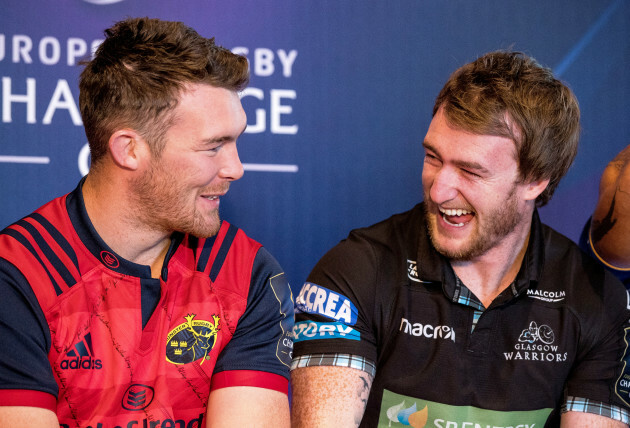 Gary Carr / INPHO O'Mahony shares a joke with fellow Lion Stuart Hogg. Gary Carr / INPHO / INPHO
"If you came into a meeting this time last year and then came into a meeting this morning, you wouldn't know from a background point of view or a players' point of view that there's anything happening.
"It's a professional sport, these things are going to happen and a lot of the players who are there now, they've been through this before so all we can do is put our heads down and train hard and listen to the feedback. Change happens and the new guy's going to come in and do his thing we're all going to row in behind that, so as I sit here now there really isn't a difference from last year."
You can see the way we played, the impact that Rassie and Jacques (Nienaber) had last year, I'd always say you saw the buy-in of players. The guys had a plan and you knew they weren't going to bullshit you, they were down the line. Everyone rowed in and you can see from the performances they got out of us the calibre of person and coach they are.
"I speak for all of the player group when I say we've enjoyed it up to now and we'll enjoy the next few months as well."
That player group is vital when there is a disruption in coaching continuity and when Van Graan does come in there won't be time to instantly impose new methods on the province as they head for a point of the season where matches tend to fall into either make-or-break or bereft of internationals during the Six Nations window categories..
"Look, we've a group of players who want to take lessons from last season, who are ambitious and want to keep driving the club. We'll have a big input into going forward, I don't think anyone who comes in is going to say 'stop all this, we're doing something different'.
"Whoever comes in will put their own stamp on it, but as players it's just about having our input, our say and row in behind the new guy. Everyone's striving for the same goal, the same ambition."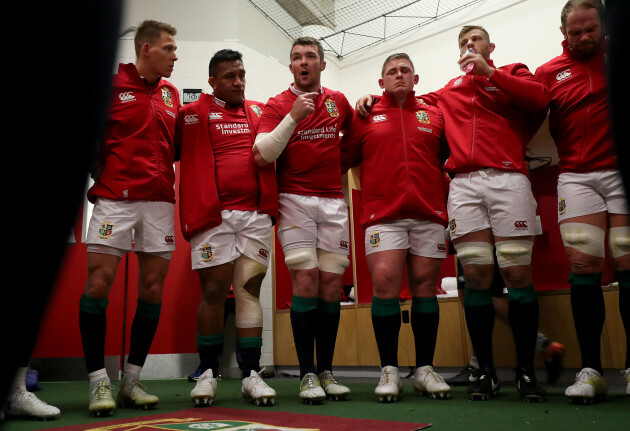 Dan Sheridan / INPHO Dan Sheridan / INPHO / INPHO
That same mantra will have been close to O'Mahony's lips during the summer when he was put through the emotional wringer of going from Lions captain - as high an honour as rugby players in this part of the world can attain – to a castaway from the Test 23. The Corkman put his disappointment aside and resolved to pull the multi-nation squad in the direction they needed to go.
"You can't be around a tour like that and feel sorry for yourself, there's too much going on. To do that it's unbelievably selfish and that's not what rugby is about, obviously you're gutted inside for 10 minutes, then you get on with it. That's rugby.
I'm very proud. Hugely proud of captaining the team, and I think I carried myself as best I could afterward, you're invested at that stage, you've opened yourself up to a group of guys you don't really know, all you want to do together is just win.
"I trained as well as I could the last two weeks, you're just trying to get the lads to win, that's all you wanted to happen. I'd a hugely enjoyable experience, very proud of what happened. Obviously I'm disappointed we didn't win, but that's part and parcel."
Attitudes and example-setting like that are just a small taste of what makes O'Mahony such a quality leader of this Munster group. And the flanker will demand his squad knit themselves as tight as possible this week as they enter the point of the season at which the match intensity is ratcheted up close to peak levels. The traditional prelude to European competition takes them to Leinster on Saturday, and that's where the angry intent of both O'Mahony and Erasmus is most easily spotted.
"It's a step up, every provincial game is a step up in intensity, there is certainly a difference between Europe and the Pro14, to bridge that, this is the perfect preparation, the intensity Munster v Leinster has, the quality there, the rivalries, playing against friends, it's a great one to ramp into Europe."
Subscribe to The42 podcasts here: