I LOVE WATCHING Aaron Smith play.
I always identify with the speed of pass in a scrum-half and I really enjoy seeing snappy service from a nine. Smith is the best passer in the world right now and he's going to have a huge say in Saturday's World Cup final.
James Crombie / INPHO Smith doesn't always get the plaudits his teammates do. James Crombie / INPHO / INPHO
At 5ft 7ins, the All Blacks scrum-half is the same height as me and he plays the game the way I like to play it. Get in, move the ball away, give your out-half time to create.
When I was growing up and getting into rugby, someone I identified with was Robert Jones of Wales. He was a small guy and had really good service. I would have been playing U12s and U14s with Cork Con when Jones was on the scene, and I remember watching him on TV.
David Kirk with New Zealand was another one. He was 5ft 8ins – the same as Jones – and his passing was brilliant. He captained New Zealand when they won the 1987 World Cup, which was magic to watch as a 10-year-old.
I saw a like-for-like in those guys and I tried to emulate them when I was a kid. With fellas like Jones and Kirk, you could see that the game wasn't just for the big guys, that the smaller guys had a role to play too.
Smith is one of the men carrying that torch at this World Cup.
From the very first time I played rugby, I knew what type of scrum-half I was going to be. I wasn't going to be a big ball carrier, that's just not what I was built for. I knew my pass could be my strength and I worked so hard to make sure it was the very best.
I did drills with a heavy rugby ball, countless reps to build up the power of my pass. I did lots of passing while kneeling, which obviously takes your legs out of the equation and forces you to build the upper-body strength needed for a good pass.
For me, it was always about not taking those extra steps before passing, therefore giving your out-half an extra second on the ball. That's where the stuff on your knees counts, or drills where you're standing still and purely working the upper body.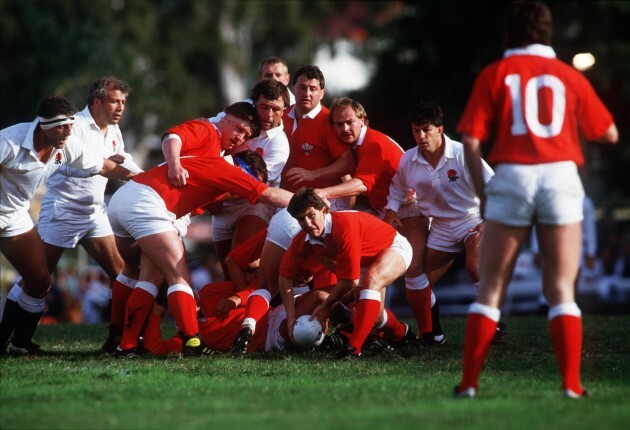 Billy Stickland / INPHO Robert Jones was brilliant for the Welsh. Billy Stickland / INPHO / INPHO
It becomes second nature when you get to the breakdown in a game.
You're not having to pick the ball, run with the ball and get your momentum to pass on the back of that. Yes, you generate power from your lower body but it's not the running action that does it. The majority of it is through the shoulders, in my pass anyway.
Reps, reps, reps. The repetition under fatigue is what counts and I've always done those extras after training. Even now, at the age of 37, they're so important for me.
When I was a kid, I was right-handed and could pass well off that side, so I started working really hard on my left. I actually practised so much that I forgot how to pass off my right and had to go back to scratch again.
Sometimes I see fellas playing international rugby and I can identify their weaker side straight away.
That's not good enough, you need both of them to be equally strong. Smith can send laser passes off either side, and the real key is that he consistently passes brilliantly. His world-class ability is the product of that relentless practice, all those reps that weren't always fun to put yourself through.
Different scrum-halves have different techniques. Will Genia is probably going to be at nine again for the Wallabies this weekend and, to be honest, he's not an overly great passer of the ball.
When he first came on the scene a few years ago he was sheer class. It wasn't really about passing with him, but his ability to catch the high ball, beat defenders with his speed, taking on those fringe defenders. He was very rounded.
Injuries have plagued him in recent years, particularly with his knees, and he lost form. He is getting back to where he was before, although maybe not with the running game, but he's controlling things a bit more in a different role.
Billy Stickland / INPHO Genia has regained some of his form. Billy Stickland / INPHO / INPHO
The Wallabies team is more structured now than when Genia first came onto the international scene. They would have been more about individuals back then.
From a purely passing point of view, Nick Phipps is a hell of a lot better. He's a guy who has a bit more energy, he encourages his forwards to get on the ball. Phipps runs forward with the ball or at least laterally, whereas Genia can run backwards at times and doesn't always seem as much of a threat to the defence.
One big thing in Genia's favour is that he's a better defender and it's always interesting to watch his movement and positioning. Against Argentina yesterday, he was on the end of the line and making tackles when the Pumas broke through. Exactly where he should be, and maybe where Phipps sometimes isn't.
Genia was often the guy making the covering tackle on the end of the Pumas' breaks, a vital skill. People get caught up in the excitement of the linebreak, and sometimes the cover tackle is not fully appreciated. Genia does that well.
He tends to run strong support lines in attack too, but Smith is the master of it.
When you're in a team like the All Blacks, you know you can anticipate linebreaks across the field, offloads too. It's a dream for a scrum-half running support lines off those players, anticipating the breaks and offloads.
It's a difficult thing to get right, even with good players around you. You're trying to pre-empt things, and more often than not it doesn't come off. Then you have to back track to get back to the ruck, an absolute pain at times.
You often end up doing more running because you're running beyond the ball so often, but it pays off when you get a short pass off a centre or a forward.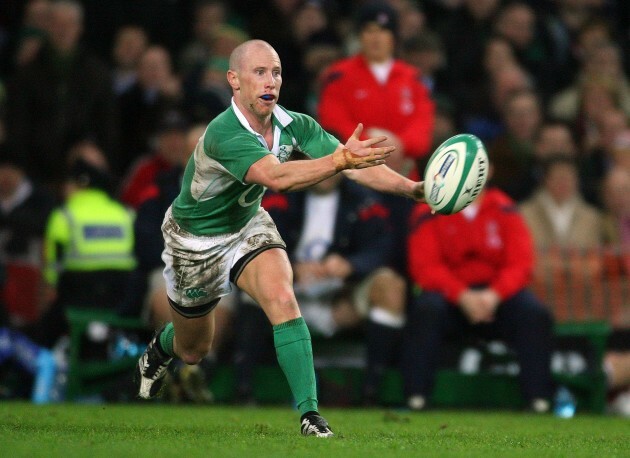 Billy Stickland / INPHO There's more to scrum-half play than just the passing. Billy Stickland / INPHO / INPHO
The scrum-half is so often the guy who's closest to the ball when a team breaks. One of the risks of making a linebreak is getting isolated, it's a genuine concern for some teams. Linebreaks can lead to getting turned over if the support play isn't good enough.
We saw it yesterday with Argentina, they made some great busts but the support guys on the edge were just too far behind to finish off in the corner.
Argentina had huge opportunities to score but the support play was too far back. That's a key role for any nine and Smith is world-class at doing it, as are so many of the New Zealand scrum-halves. You don't see the All Blacks failing to convert breaks too often.
Speaking generally, New Zealanders support the ball better than anyone. Growing up in Ireland in my time, roles were very defined. As soon as a forward was carrying the ball, you knew he wasn't in any position to offload it, it was just tucked under the arm and carried.
We weren't always encouraged to run support lines or even think about them too much.
There's been so much debate about Northern Hemisphere v Southern Hemisphere and the handling skills, but support play hasn't been mentioned too often. We saw the All Blacks against France – it doesn't matter what number is on your back, they all support and anticipate.
The same applies to passing, carrying, offloading. Props and hookers do it for the All Blacks and that's the standard that's been set. Smith or Tawera Kerr-Barlow or TJ Perenara running a brilliant support line to finish a linebreak is just part of it.
I think support play has come into the game far more up here in the last few years. Now, you pass the ball and your immediate thought is 'second touch.' You're always looking for a return pass or to run a support line. It's coming on, but we're playing catch up with this stuff.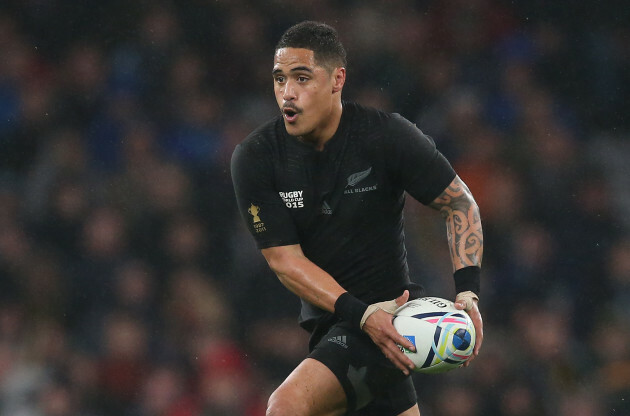 Billy Stickland / INPHO Smith is a good organiser in defence. Billy Stickland / INPHO / INPHO
Communication is critical for a scrum-half, particularly in helping forwards with their work rate. They put in so much effort at set-piece, around rucks and all of that. You've got to boss them and demand even more.
Again, Smith is exceptional at this. Listen to the ref mic during games and you'll hear his piercing shouting at teammates, demanding effort, barking orders and almost coaching the team on the pitch.
As a nine, you need to be that voice behind the team to set the defensive line. You're telling guys where to go – is an extra body needed on the short side or open side? You are their eyes because you have the extra few metres from behind the ruck to see things.
It's not easy if you're fatigued yourself, but when the forwards are tiring they need a voice in their ear. They might subconsciously want to slack off a bit, but when there's a voice in their ear, calling their name, it hits a chord and refocuses the energy.
The importance of a nine's kicking has increased massively since my career started. When I was first with Munster and Ireland, the game plan simply didn't include kicking from the scrum-half, it wasn't part of the job.
Nowadays there's a huge amount of kicking from the nine, just one part of a game that is so much more tactical and detailed. There's far more onus on the scrum-half, rather than always throwing it 10 metres deeper for the out-half to kick.
South Africa would have had more of a focus on kicking from nine historically, but the Australians, for example, wouldn't have done a huge amount of it.
The Kiwis have had to learn too, but now Smith is one of the best. He kicks well for the All Blacks and he's also important to the Highlanders with their really clever kicking and pressure tactics.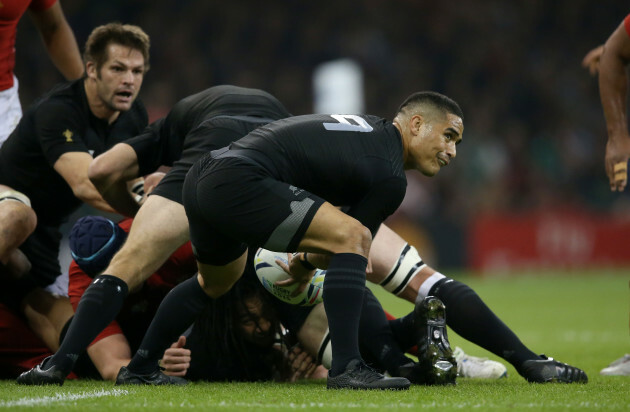 Billy Stickland / INPHO Smith's service is incredibly quick. Billy Stickland / INPHO / INPHO
A more traditional thing for a nine was the ability to snipe around the fringes and be a really good weapon in attack. Smith has an eye for a break, but we probably haven't seen that too much in this tournament yet.
That might be the next little bow he adds to his game this weekend, but I'll be looking forward to watching the sheer quality of his passing again.
The smallest man on the pitch in the World Cup final might have the biggest impact of them all.