AS HE WATCHED Manuel Neuer commit a high-profile error, Petr Cech probably afforded himself a wry smile.
Earlier in last night's Champions League clash, the world's undisputed best goalkeeper pulled off an incredible close-range, one-handed stop to keep out Theo Walcott's header when a goal seemed inevitable. Yet, as he inexplicably lost the flight of a cross with just thirteen minutes left and allowed Olivier Giroud to force the ball to the net for Arsenal's first goal, his heroic acrobatics were a foggy, distant memory.
For goalkeepers, it's the mistake that will always garner the attention.
Cech knows this better than most. As many predicted his summer signing would turn the Gunners from perennial under-achievers to potential title winners, he only went and dragged his cool, calm and composed reputation through the mud with two basic mistakes in his league debut against West Ham.
The criticism inevitably came but Cech, like Neuer and the vast majority of elite sportspeople, are experts at dusting themselves down and going again.
Cech typified that strong mentality in the scoreless draw with Liverpool, where the goalkeeper was magnificent, particularly in the opening period as the Merseysiders threatened to run riot. There was a smothering stop to deny Christian Benteke. There was another block with his legs to deny Nathaniel Clyne. And then the quite breathtaking fingertip stop that pushed Philippe Coutinho's superb curled effort onto the post.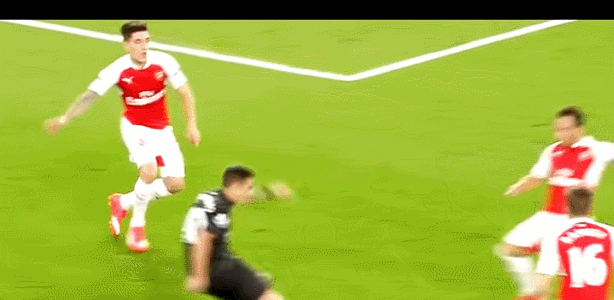 Since the West Ham defeat, Arsenal have only lost one game with Cech in their side – the tame 2-0 loss at his former home at Stamford Bridge. The other two defeats for the club have come in the Champions League, with the much-maligned figure of David Ospina selected in goal.
As impressive as Arsenal have been in their last two home fixtures against Manchester United and Bayern Munich in particular, they've kept clean sheets in both and Cech has been instrumental in making decisive stops.
Against United, there was always the threat that should Louis van Gaal's side get one, they could get more. A key moment arrived shortly before the break when Anthony Martial turned brilliantly in the area and instinctively drive his shot towards the net only for Cech to stretch out a left leg and conjure a terrific save. Having been a spectator for close to all of the opening period, Cech still stepped up when it mattered most.
Later, after some routine stops, he showed sharpness off his line to get out and smother at the feet of Bastian Schweinsteiger as the midfielder turned and steadied in the box. These things only appear pretty non-eventful only because Cech makes them look that way.
Against Bayern, the saves seemed more high-calibre. There was a two-handed parry from Thiago Alcantara's sweeping right foot shot. There was the near-post scramble to beat away Douglas Costa's fizzed cross. There was a dipping effort from Arturo Vidal that Cech pushed to safety. And then there was the moment when the world's most-feared striker raced towards goal, gave Cech the eyes and wrong-footed him, only for the keeper to stick up a left elbow and divert the shot away from goal.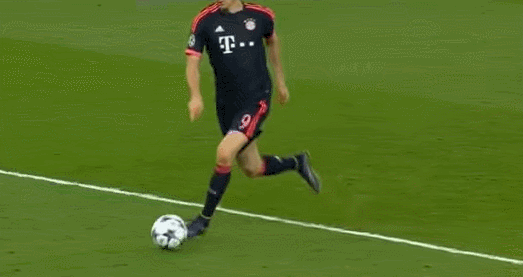 Alexis Sanchez and Mesut Ozil have been receiving the plaudits in recent weeks for Arsenal having reignited their season.
But it's Petr Cech who may just prove the difference.