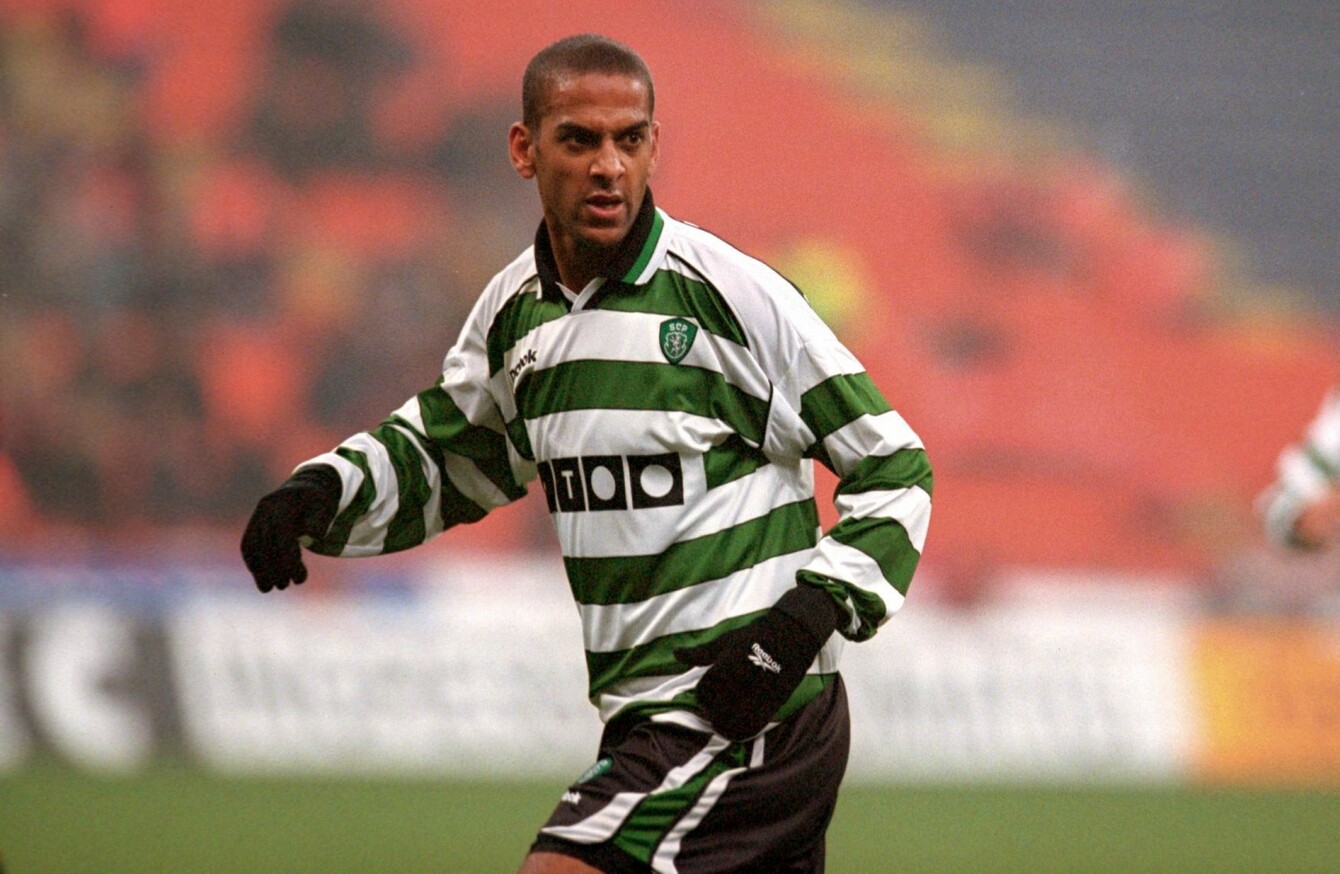 Phil Babb spent two years at Sporting.
Image: EMPICS Sport
Phil Babb spent two years at Sporting.
Image: EMPICS Sport
PHIL BABB HAS claimed he once knocked out a young Cristiano Ronaldo when they were training together at Sporting Lisbon.
Babb, who played for the Portuguese side between 2000 and 2002 after leaving Liverpool, grew frustrated with Ronaldo — a largely unknown teenager at the time — after he embarrassed the ex-Ireland international in training.
Speaking to Sky Sports show 'The Fantasy Football Club,' Babb recalled:
"(Ronaldo) was really skinny then and he had this big mop of hair — a bit like Steve McManaman back then.
"We're doing a training session and it's attack versus defence. So this little kid runs at me. He steps over twice, three times, goes past me, sticks it in the top bin.
All the lads are like 'Babbsy he's had you off' and all that, in Portuguese. So the next time, he's coming at me: step over one way, step over the next, he shoots past me — so I forearm chop him. I knock him out.
"So Ronaldo's on the floor, and I'm like 'nunca mais' — Portuguese for 'never more' or something like that. He's looking at me and he doesn't know what has happened. The training ground's gone quiet."
The42 is on Snapchat! Tap the button below on your phone to add!