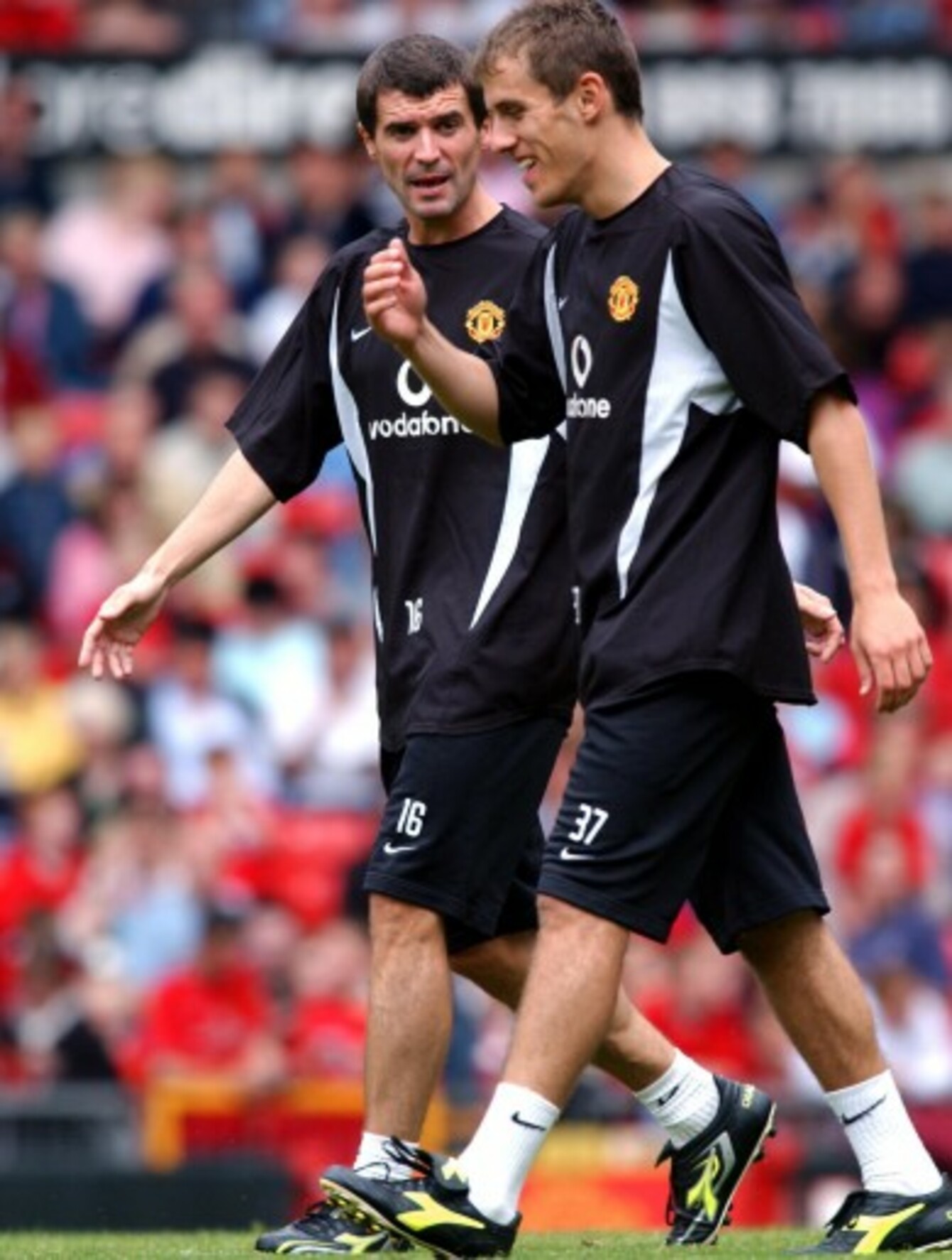 Image: EMPICS Sport
Image: EMPICS Sport
PHIL NEVILLE JOINED former teammate Kevin Kilbane and Joe Molloy for a very enjoyable interview this evening which touched on his decision to leave Old Trafford, his time at Everton and his role in the media now.
But his obvious affection for another former colleague was the highlight.
"He was the greatest captain I ever played for," Neville said when asked about his time with Roy Keane.
"I think he was the person I learned most from in my career in terms of standards that you've got to keep, in terms of leading from the front, never giving up, never letting your teammates down, standing up for your teammates when they're in trouble.
"I learned so much from him and I had a great relationship with him when I was at Manchester United. He was a large part of that young group coming through. He helped us so much, he sat with us, talked to us, joked with us.
"You talk about Alex Ferguson not giving me a telling off; you got a telling off of Roy if you dropped your standards.
"And I didn't really appreciate it until I went to Everton and then you remember certain things that he used to demand from you and I'd start to demand it from my teammates at Everton and thought 'dear me'. You had this thing in your mind: 'what would Roy say now? What would Roy say now?'
"If someone came with a cap on his head or not the right trainers on – Roy Keane would hammer you for that. So I learned so much from him.
"And as a player, I don't think people realise how good a player he was. People say he was tough, he was aggressive.  He was a brilliant passer of the ball. He was as brave as a lion in terms of getting on the ball. He used always say to me – I was at left back or right back — if you're ever in trouble, I've got men around me, just give me the ball and I'll get you out of trouble.  You would trust him with your life.
"I don't think I've seen anyone close to that level of leadership that Roy gave that United team over five or six-year period."
Listen to the full Off The Ball interview here>