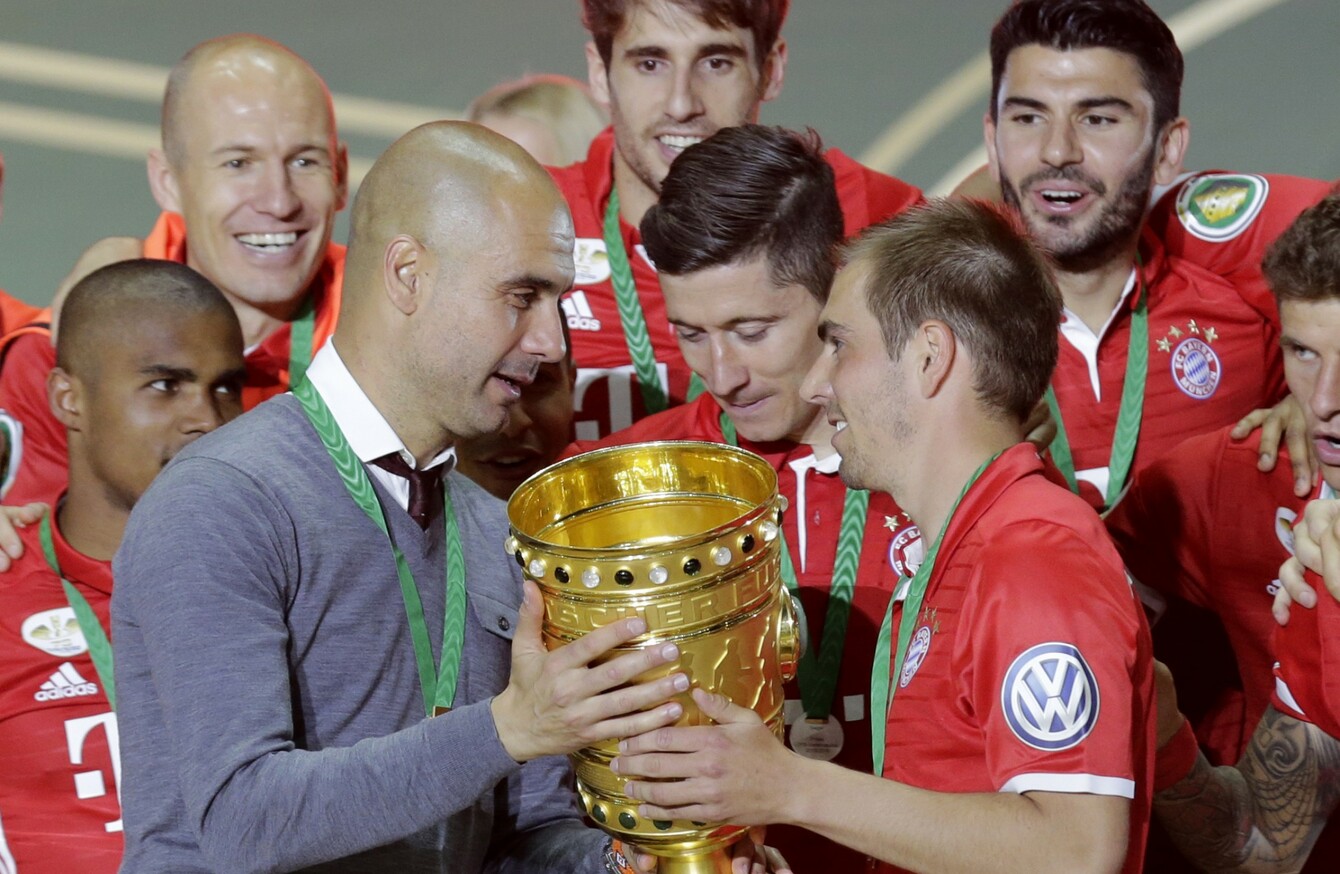 Image: Markus Schreiber
Image: Markus Schreiber
HE HAS BEEN monosyllabic at various points during his mixed debut season in the Premier League but Pep Guardiola changed tact a little bit during his Manchester City press conference earlier today.
Asked to give his thoughts on Philipp Lahm's pending retirement from the game, Guardiola spoke effusively, lovingly and in-depth about a player he repeatedly praised during his three-year stint in charge of Bayern Munich.
"Philipp was and is one of the special people in my life", the City boss said.
It's not easy for a Catalan guy to go to Germany after they had won a treble and have to learn Deutsch and get involved in that culture. And he helped me a lot – on and off the pitch. He was one of the most fantastic players I ever trained in my life. Even talking about the most intelligent players – he is one of them. Football is going to miss one of the best players I've ever seen. He can play in ten positions – no problems – because he understands the game perfectly.
Source: SPOX/YouTube
"I know when I go back to Munich to see my friends, he will be there. And that is the most precious gift a trainer can have. It was a huge honour for me to be his manager. I'm a little bit sad because I think he still has football in his legs. But maybe not in his head and that's why he's retiring. I wish him and his beautiful wife and son the best in the future. And hopefully, as soon as possible, he can be involved in football because those guys are so necessary in football. Polite, exceptional person, exceptional player. It was a real pleasure".