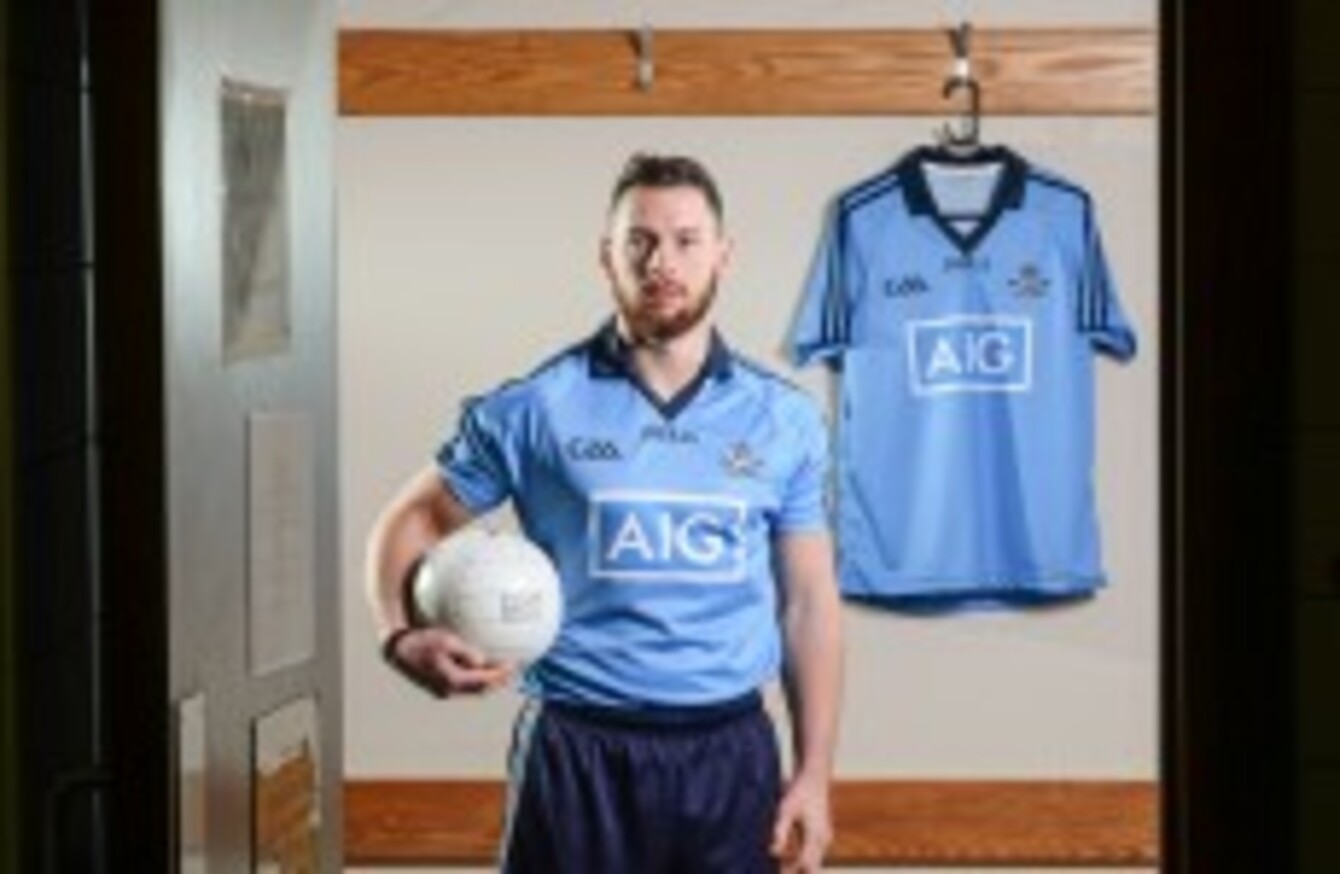 McMahon: made his first Championship start of 2013 in the All-Ireland final.
Image: Sportsfile / Stephen McCarthy
McMahon: made his first Championship start of 2013 in the All-Ireland final.
Image: Sportsfile / Stephen McCarthy
FROM CLUB TO county and back again, Philly McMahon reckons he hasn't had a break from football in the last two years.
There was hardly even time for him to lick his wounds after last year's heartbreak with Ballymun Kickhams in the AIB All-Ireland Club final. There was a new Dublin manager to impress and late to the party, he had no more time to waste.
Jim Gavin's reluctance to tamper with a winning formula left McMahon to train away, making the most of a handful of league starts and a couple of sub appearances until he finally got his chance in the All-Ireland final. Then, with a Celtic Cross in his pocket, it was straight back to the club.
Like most counties, player recovery had to be factored in to Dublin's plans this spring. No fewer than four All-Ireland winners — Bernard Brogan, Paddy Andrews, James McCarthy and Dean Rock — have been given extended breaks by Gavin with Brogan speaking again this week about the toll the heavy workload takes.
"It is definitely (tough)," McMahon says. "At one stage I was involved in club, county and college at the latter ends of competitions so it was tough going but it depends how well you look after your body,"
"I haven't had a break in terms of football in two years and I haven't had any injuries. The only injuries I have got have been from contact. Non-contact injuries are the ones you worry about."
He continues: "You think this is where we are getting burnout or loading too much but you can build a tolerance up to it as well if you play too much, although I do agree with what Bernard said. It is tough on the players with the amount of games."
This kind of talk is McMahon's bread and butter. He owns his own company, BK Strength and Conditioning, which specialises in athlete training and strength building.
Shamrock Rovers are his biggest client but he also works with a number of professional footballers including Enda Stevens (Aston Villa), Jack Byrne (Manchester City) and Alex O'Hanlon (Liverpool) and a handful of young boxers hoping to break into the high performance system.
"The good strength and conditioning coaches that are coming in to the industry now, that helps," he says when asked about easing burnout in the GAA.
"There is science behind it now as well with the colleges putting time and effort into the background.
But everybody wants a piece of the player and that is the problem. There's not one manager with priority over another. That's probably the problem. If you can sort that out you'll be alright.
McMahon, far left, with (L-R) camogie star Ali Twomey, ladies footballer Sinead Goldrick and hurler Dotsy O'Callaghan at the AIG launch of Dublin's 2014 season (Sportsfile / Stephen McCarthy)
It's not a stretch to describe McMahon as a strength and conditioning nut. When he's not training with a team, he dabbles in mixed martial arts (MMA) training and his own weights programmes.
"It's one of those things you do all your life and when you don't do it you miss it," he explains.
"You're probably addicted to it and that's what I'm talking about with a tolerance. When you stop you just want to do it more.
"You are always learning. It is an industry where you never learn enough. Being a player at the same time is helpful. You get to work with the best S&C coaches in the country with Dublin. You learn your little bits off them, you learn your own things and own systems, and every year you try to get better and better.
It is a short career. You only, if you're lucky, get 10 to 12 seasons and that's it. You try get what you can out of it.
Hitting the ground running with Dublin is the priority now. This time around it's the St Vincent's players rather than Ballymun's that are tied up with club commitments and McMahon can tighten his grasp on a starting spot.
Last week against DCU, he lined out in the half-forward line. It was a bit of a surprise, he admits, but he's ready to take his chance wherever it comes.
"I started in the All Ireland club final at full-forward and I came out, but I was a bit surprised seeing as I only played a little bit of time last year at corner back so being brought out to centre-forward was a bit unusual.
"It helps being a defender [playing up front] because you know where to run and what moves you don't like as a defender."
At the same time, is he missing an opportunity to nail down his place in Gavin's defensive plans?
There's going to be that competition. If someone's playing well in the full-back line and if I don't play well, if he wants me to play centre-forward and I don't play well there, it's going to be hard to get back in in the backs.
McMahon won't be drawn when asked about the most recent biting allegations against Dublin, except to say that it hasn't really come up for conversation within the panel.
"If you're thinking about that, when are you thinking about your football? You shouldn't be thinking of things like that. You don't get a chance to be honest."
That's the kind of narrow-minded focus Dublin will need if they are to climb that mountain again and keep a hold of their All-Ireland crown.
"The only time I've experienced retaining something or winning it year after year was with Ballymun Kickhams when we won the U21 Championship [2007 and 2008] so I don't know what it takes.
"I'm sure the standards have to be higher and it's going to be interesting for me to see what way the manager will do it this year. I'm sure the players will buy into that and we'll see what the outcome is."