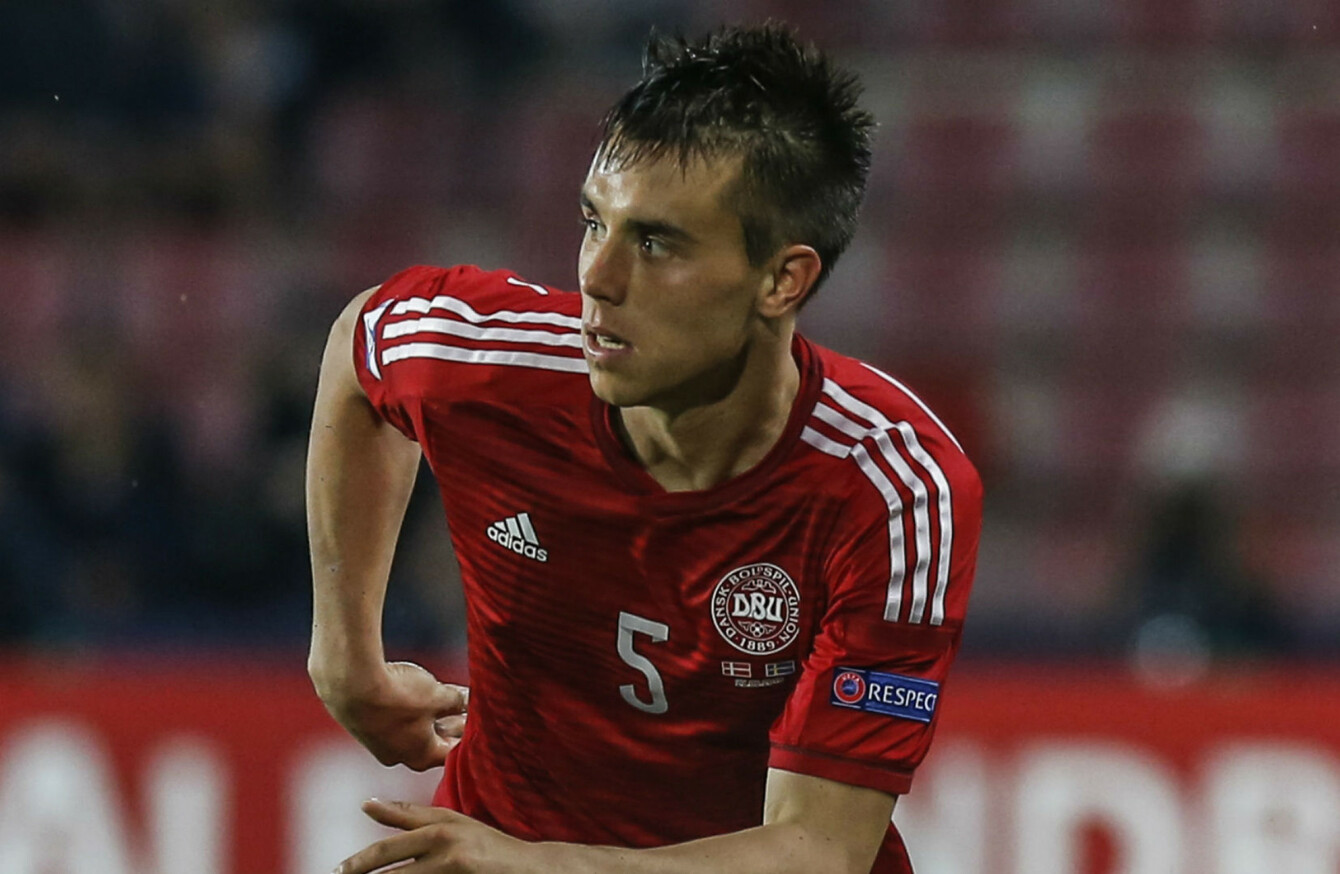 Denmark defender Jonas Knudsen.
Denmark defender Jonas Knudsen.
KASPER SCHMEICHEL UNDERLINED the importance of family values within the Denmark squad after they paid for Jonas Knudsen to fly home following the birth of his child.
The Ipswich Town defender was an unused substitute for Saturday's 1-0 Group C win over Peru at the World Cup in Russia, sealed thanks to Yussuf Poulsen's second-half goal.
As news reached the Denmark camp that Knudsen's daughter had been born three weeks prematurely — but in good health — captain Simon Kjaer led the calls for his team-mate to be allowed to return home.
Although the coaching staff were reportedly not keen on the idea, the squad came up with the money to pay for a private plane to transport Knudsen to Denmark and back in a day, 24 hours after the Peru clash.
"We're footballers but also human beings," Denmark goalkeeper Schmeichel told a media conference today ahead of their meeting with Australia in Samara.
"I'm a father myself. I can't imagine how big it must have been for Jonas to get the message but not be there. We wanted to help him, there are lots of fathers in the squad.
"You've got to look beyond football and to the human being, so we'd have done everything so he could go and see his newborn baby."