HYUN-JIN RYU might just be the nicest guy in baseball.
First off, he's friends with Psy and hasn't attempted to murder him for inflicting Gangnam Style on us all.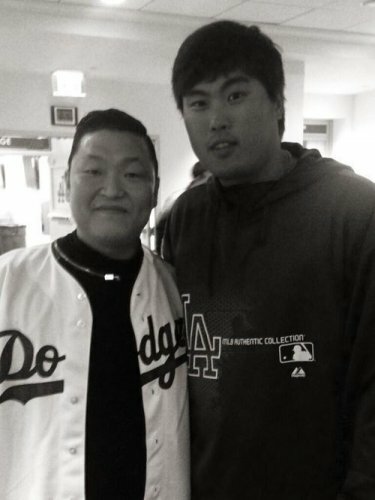 Image: Psy
If that wasn't enough, he took time out before a Dodgers game this week to play catch with a young fan:
YouTube: dodgerfilms
On two separate occasions:
YouTube: dodgerfilms
You can see what it means to the kid too so fair play to Ryu.