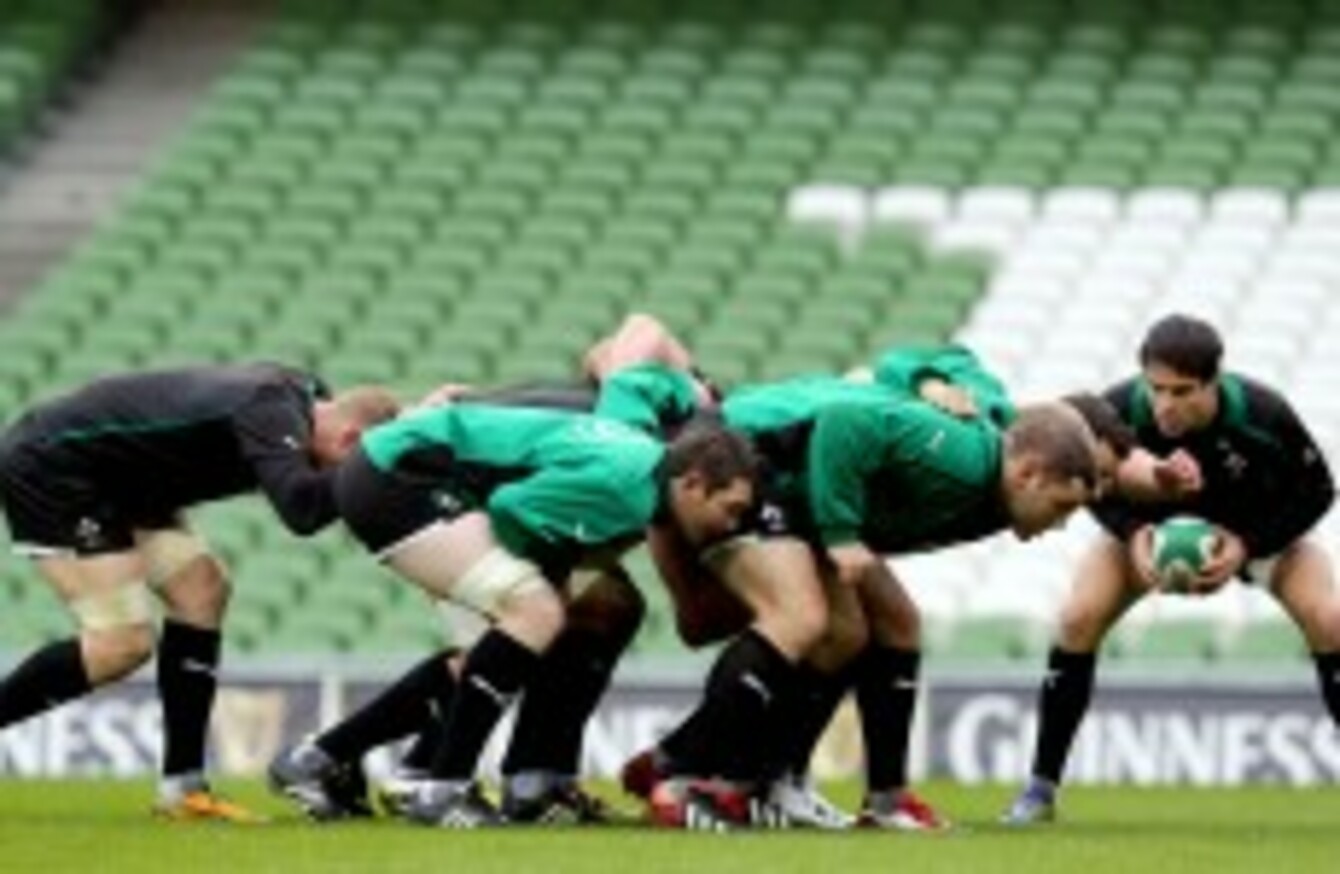 Image: ©INPHO/Dan Sheridan
Image: ©INPHO/Dan Sheridan
NEWLY APPOINTED IRELAND forwards coach John Plumtree says that Joe Schmidt's backroom team still requires a scrum coach.
The Kiwi coach was appointed to Schmidt's close-knit Ireland setup yesterday, but the question over his involvement with the set-piece remained.
Speaking on today's Second Captains podcast, Plumtree appeared confident he would be working alongside a specialist in time.
"We'll get some assistance when we need it," he told interviewer Eoin McDevitt.
"I'm not a front row forward. Some of the little detail you have to know as a front row forward, I wouldn't have a clue – they've got their own world up there those blokes – but we'll get some help in when we need it."
The ex Sharks coach did add that his early duties as forwards coach would be to examine the impact of the new engagement sequence upon the scrum. So it now looks even more likely that Ireland will look to pluck specialist scrummaging and kicking coaches from a province on a part-time basis when the elite squad is in camp.
Plumtree, 48, also spoke bullishly of his track record as a coach after an acrimonious exit from the South African Super Rugby franchise.
"If you look at my coaching career, I've been coaching for 16 years at the top level and I've had three jobs," He said.

"I've managed to have long tenures everywhere I've gone. So I'm clearly doing something right.
"This is a different role because I'm an assistant coach and there to support Joe. That's really important for me. I'm looking forward to a slight change of role at a different level – international rugby is a big step up."
Despite the obvious change from Super XV to international level, Plumtree is confident he can transfer many of the practices he gained success with in South Africa.
"I'll be looking to introduce a lot of what we do at the Sharks there. It doesn't matter if they're a bit smaller, if they're technically accurate we can achieve what we set out to achieve.
"If they're willing – and I guess they will be because they're Irish and love playing for their country – but it's making sure we're technically accurate as well and that's where the hard work comes in."
Listen to the full interview on today's Second Captains podcast