ON THE BACK of the growth of Footgolf around the world, one of Dublin's largest and most popular golfing centres has launched a new version of the sport to attract an even wider audience.
With the All-Ireland Poc Fada championships coming to a head this weekend, the Deer Park Golf complex has today officially opened the world's first Poc Fada course.
The sport combines golf and hurling and was the brainchild of Julian Gaisford-St Lawrence, whose family built Howth Castle, while members of the local GAA club were also involved in the process.
The sport is fully endorsed by the GAA and will be run under the stewardship of Humphrey Kelleher, the chairman of the National Poc Fada Committee.
The rules are similar to golf with each hole given a par and the aim for the player is to hit a sliotar into the hole by taking as few shots as possible.
An existing par 3 course has been transformed and it's already received a seal of approval from the Dublin minor hurling team and Liam Rushe, who was on hand this morning to cut the ribbon.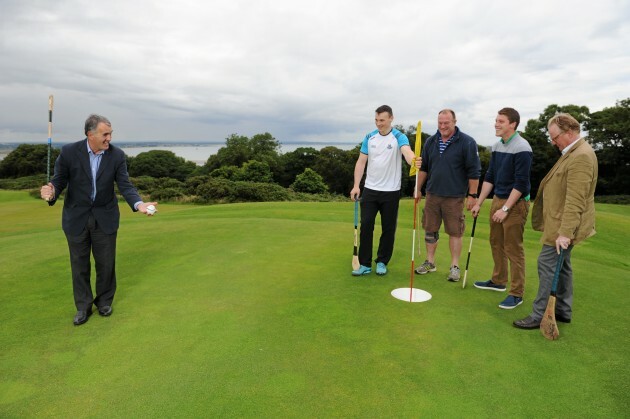 SPORTSFILE Sure we'd all be holing putts if the hole was that big. SPORTSFILE
"We looked at a way of introducing another new profile of sportsperson to the estate and created a new sport," Anthony Brady, the General Manager at Deer Park, told The42.
"The course we've converted is maintained to the same quality as our other golf courses and there was some redesign to tailor it towards the hurler rather than the golfer.
"It's been an investment we've been happy to make in order to introduce this new sport to a GAA audience."
Deer Park, which will host the Irish leg of Footgolf's 'Race to Buenos Aires' series in September, envisages more families playing the sport than would play traditional golf.
"It's fair to say the sport is an experiment, as must new ventures are," Brady continued. "However we are fully committed to giving it our support and every effort to make it a success. If it takes off, it will become a permanent fixture at Deer Park.
"It's perfect for groups of friends, work colleagues or any type of celebration as it won't take as long as traditional golf to complete a round."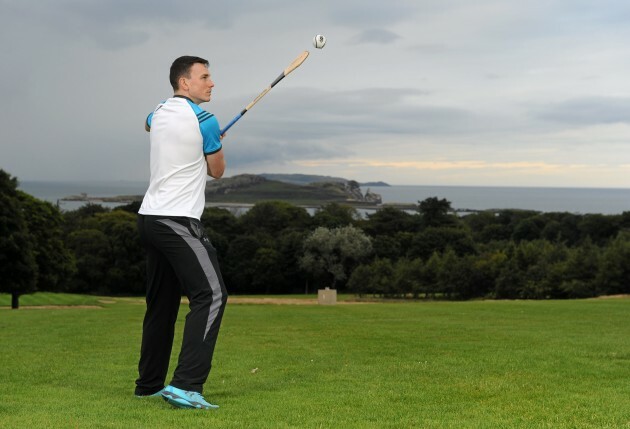 SPORTSFILE We know what Liam Rushe will be doing in his spare time. SPORTSFILE
The developers say the game will require participants to incorporate a number of those hurling skills you picked up in school, including striking from the hand and lifting and striking from the ground.
If you're looking for us over the long weekend, we're off to the driving range with a hurl to fine-tune our sideline pucks.