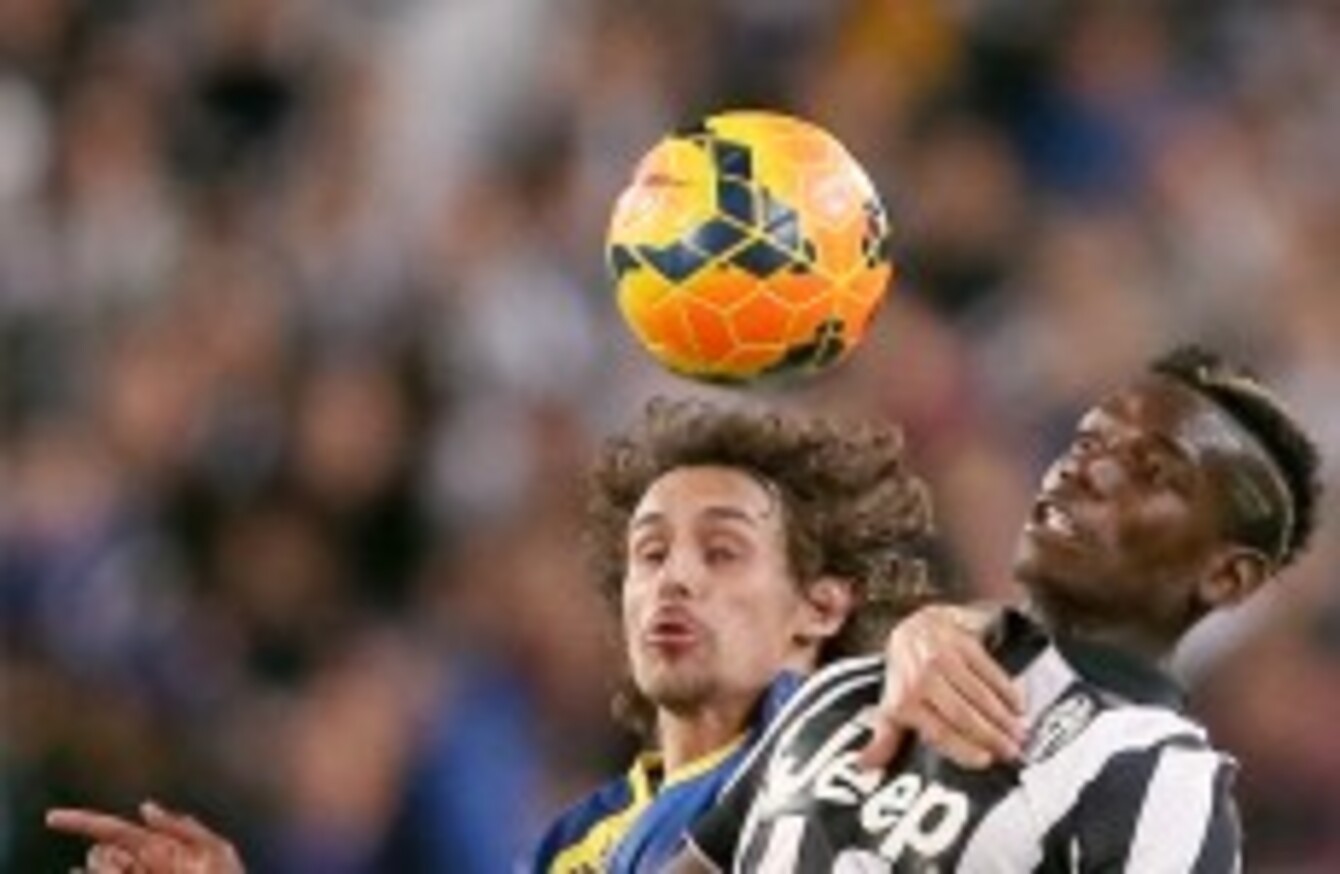 Juventus' Paul Pogba has received high praise from Alessio Tacchinardi.
Image:
AP
/Press Association Images
Juventus' Paul Pogba has received high praise from Alessio Tacchinardi.
Image:
AP
/Press Association Images
PAUL POGBA IS a "pure diamond" of a player and is built in the mould of Juventus and France legend Zinedine Zidane, according to Alessio Tacchinardi.
The 21-year-old has gone from strength to strength in Turin since his free transfer from Manchester United two years ago, winning back-to-back Scudetti under Antonio Conte's tutelage.
Tacchinardi, who won 17 trophies during his time at Juventus, believes he is one of the few players of the planet who can make the difficult look infinitely easy and suggested that "the age of Pogba" will dawn in the coming seasons.
"Pogba is a pure diamond," he told Corriere dello Sport. "He has grown up to become a devastating player. Ever since his first Juve game, I thought he was an extraordinary player.
"He has the ability to make the very complex appear so simple, dissolving tricky situations. Before watching Pogba, I had only observed four people with whom I had played like that: Juan Roman Riquelme at Villarreal, Zinedine Zidane and Alessandro Del Piero at Juventus, and Francesco Totti for Italy.
"There are some midfielders who define an era. This will be the age of Pogba, he is the prototype central midfielder that any coach would want as he can play offensively or defensively."
Tacchinardi also ridiculed how Manchester United could let a player of such obvious talent leave, after the player fell out with the club over a lack of playing time and what he saw as being undervalued.
"It's absurd," he added. "Certain talents are just innate. Congratulations to Juve chief Giuseppe Marotta who bagged him on a free transfer.
"He would have exploded anywhere but the environment at Juve certainly helped."
Juventus were forced to fend off numerous suitors to hold on to him over the past few months, if reports are to be believed, and Tacchinardi confessed he was stunned that new coach Massimiliano Allegri kept hold of the Frenchman.
"Keeping him this summer was a miracle," the former defensive midfielder added. "But keeping him for a long time would be an even bigger miracle.
"Juventus are perfect for him, but some clubs in Europe can offer absurd wages. I think someone like Paul Pogba is worth at least €80 million, but whoever signs him has their midfield sorted for a decade or more."
Source: rom7ooo/YouTube