slasknet / YouTube
A POLISH FOOTBALL supporter was briefly, and frighteningly, engulfed in flame at the weekend after he was sprayed with tear gas.
The Zagłębie Lubin supporter, breaking ever rule in the respectful football fan handbook, was standing on railings in the away end at Slask Wroclaw's home ground when a lone policeman got involved. The policeman sprayed tear gas that engulfed the supporter [about 1:35 in the video above] in a fierce fireball.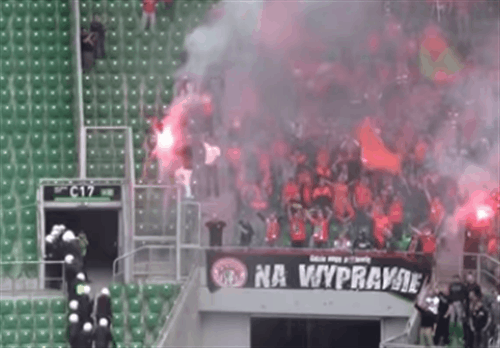 slasknet slasknet
Polish sports reporter Michal Wyrwa, who was covering the event, tweeted this:
From the pictures above, and reports in Polish tabloid Fakt, the supporter escaped the incident unharmed.