Seamus Callanan (Tipperary)
THE FACT THAT this is Callanan's third straight year to be nominated for hurling's big award highlights just how consistent he's been over the last three years. 2016 will go down as the year he finally led Tipperary to Liam MacCarthy as the spearhead of the Premier attack.
A stunning 13-point display in the final makes the Drom-Inch man the favourite to win the honour. After struggling with injury in the spring, he played his way into form and thrived in the wide expanses of Croke Park.
We're now into Year 3 of peak-Callanan. Can he keep this level of performance going for another year or two and deliver more All-Ireland titles to Tipp? That's the question.
Austin Gleeson (Waterford)
If Waterford had made the final, he'd likely be the front-runner for this award. Some of Gleeson's performances in 2016 simply defied logic. He has aerial ability, natural athleticism and fearless attacking nature.
Gleeson took the fight to Kilkenny in both All-Ireland semi-finals in a manner that suggests he'll be at the pinnacle of this sport for years to come.
One of the finest exponents of the sideline cut we've ever seen, despite the fact he says he doesn't practice them all that often. The Mount Sion maverick can play anywhere from wing-back up and he'll do damage. This guy is just box office.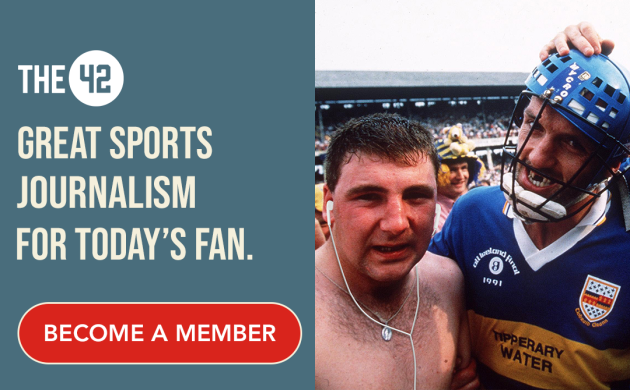 Padraic Maher (Tipperary)
A dominant force on Tipp's half-back line all year. He was a crucial presence around the middle third and brought immense physicality and experience to the All-Ireland champions.
Among his personal highlight reel from 2016, the top two moments must be: 1) His smashing shoulder that fired Joe Canning out over the sideline in the All-Ireland semi-final and 2) His wonder point from the left flank in the All-Ireland final.
Who do you think deserves to be named Hurler of the Year?