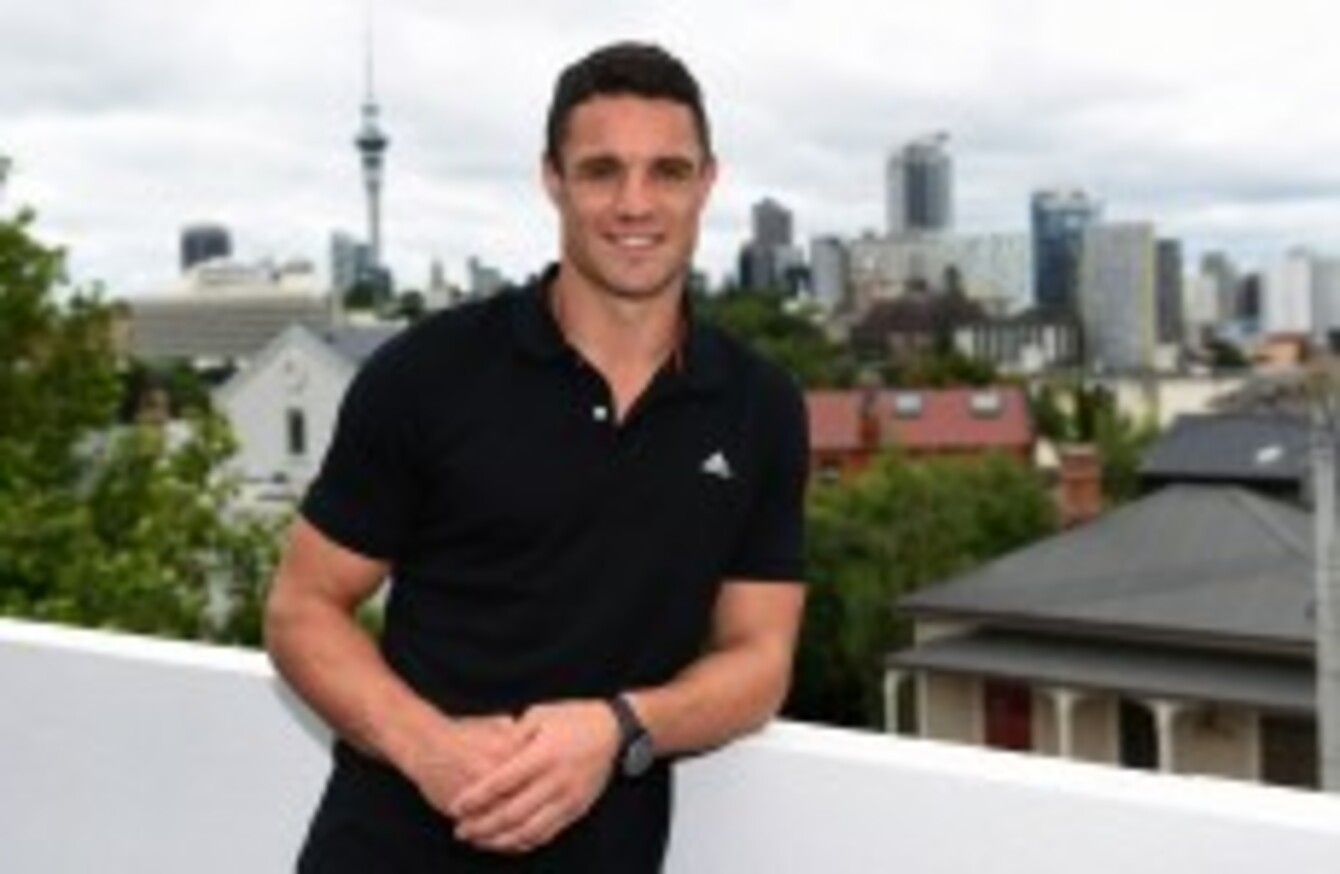 Dan Carter's move to Racing Métro was confirmed in the late hours of last night.
Image: Photosport/Andrew Cornaga/INPHO
Dan Carter's move to Racing Métro was confirmed in the late hours of last night.
Image: Photosport/Andrew Cornaga/INPHO
LAST NIGHT'S FLURRY of transfer activity confirmed the beginning of what we have long suspected was coming.
The conclusion of the 2015 Rugby World Cup will signal the start of lucrative moves to Europe for several high-profile Southern Hemisphere internationals, but what chance do the Irish provinces have of getting into this party?
All the real business is being done now; these deals are completed early to allow players to keep their focus on the rugby in a vital forthcoming 10-month period.
Adam Ashley-Cooper has agreed to join Bordeaux in the Top 14, James Horwill is off to Conor O'Shea's Harlequins, while New Zealand out-half Dan Carter will earn around €1.5million per season over three years at Racing Métro.
Meanwhile, Ma'a Nonu has agreed a two-year deal at Toulon according to TheScore.ie's sources, and Will Genia is being fought over by Bath and Stade Français. New Zealand captain Richie McCaw is among a host of other players linked with moves to the Northern Hemisphere.
This level of expected transfer activity and competition is more akin to football's way of working, but rugby has been heading in this direction for some time.
The IRFU, with help from private investors, has done well to fight off the growth in wealth of Top 14 and Premiership clubs, particularly in ensuring Johnny Sexton will be playing with native province Leinster again from next season.
But that money still remains in France, where clubs like Toulouse, Clermont and Toulon are operating with annual budgets of around €30million. A salary cap of €10.5million per season in the Top 14 appears to be a loose guide rather than an upheld rule.
Australian rugby is facing the biggest nightmare of all, with Kurtley Beale, Israel Folau and Quade Cooper heavily rumoured to be following Horwill, Ashley-Cooper and Genia out the door after the World Cup.
The worry for the Irish provinces is not that they will lose important players after the World Cup, rather that they simply will not be able to compete for major signings in this intense marketplace.
Finance is part of the issue here.
Carter will be almost 34 by the time he joins Racing Métro next December. Still, his agent has negotiated a three-year deal worth well over €3million, despite his alarming recent injury record.
Yes, the Kiwi out-half has been among the best players in the world, but it gives us some impression of what is on offer in France. The IRFU's "professional game costs" for the 2013/14 season, and taking into account all four provinces, were under €32million, or roughly similar to what the likes of Toulon spend in a single campaign.
That said, former Ireland flanker Stephen Ferris believes the financial power is there among the provinces, but the IRFU are too focused on growing native talent.
"The thing is, Leinster, Munster and Ulster do have the money there, they just can't utilise it to bring the players in because of the way the IRFU structure it," Ferris told the BBC earlier this week.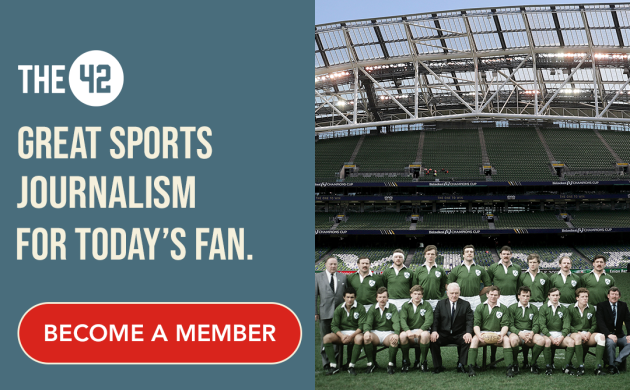 "They want to bring their Irish guys through and get them into a red, white or blue shirt early instead of bringing in a South African, a world-class player."
Criticising the IRFU for wanting homegrown players to get first-team gametime is surely unfair, but does Ferris have a point here? How valuable would a world-class signing be for one of Munster, Ulster, Connacht or Leinster?
The more casual rugby fan would certainly be thrilled by it, as well as the more die-hard supporter. Would Friday nights at Thomond Park be so lacking in energy if someone like Richie McCaw [an example, only that!] was to be added to the Munster squad?
In terms of on-pitch success, how important would the addition of a top international back be to each of the provinces? The signs in recent months have been that Munster, Leinster and Ulster are less competitive in the Champions Cup than before.
It seems certain the Irish provinces will indeed bring in a handful of Southern Hemisphere players after the World Cup, but will they truly be of the highest class?
Competiting financially with the Top 14 is nigh on impossible, although there are lures around moving to Ireland too. Dragging another private investment into the mix might be the difference for the provinces.
The IRFU's promotion of native players is paying dividends at national level, and wholesale additions from down south are certainly not required, but the impression is that a marquee signing or two following the World Cup could see Munster, Leinster, Ulster and Connacht remain in contention for European trophies.