IRELAND'S WORLD CUP hopefuls are about to check in at Dublin Airport ahead of their departure for New Zealand.
And like anyone who's gone through the stress of organising the trip of a lifetime (Ibiza '03 for me, if you're asking), there's been plenty to do last minute.
Here's a selection:
No 8 Jamie Heaslip had to find his dog a home before jetting off. He tweeted: "Jay Z already on guard duty in his country estate!"
Meanwhile, his Leinster team-mate, Cian Healy, was reading through some touching mail from some shy neighbourhood kids [HT Balls]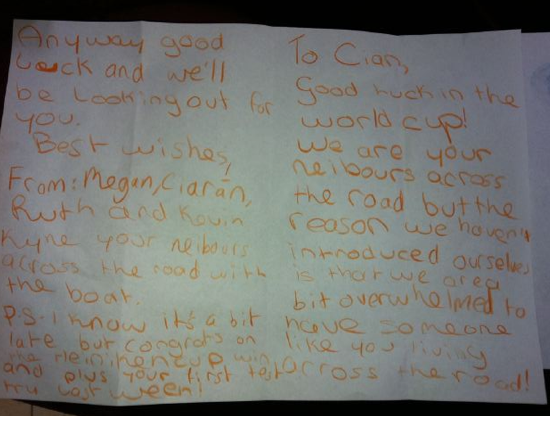 Tommy Bowe couldn't decide which bermudas to bring and he couldn't find the lucky Lenor-scented blue jumper that he always brings to camp.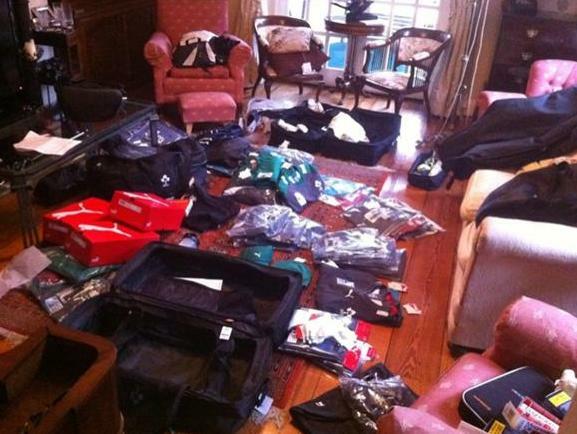 Two of the northern lads, Stephen Ferris and Andrew Trimble made sure they were first on the bus: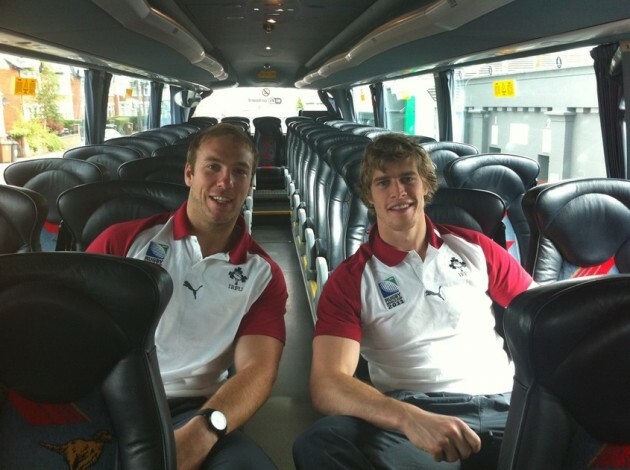 While they got comfortable, TV3′s Sinead Kissane snapped this pic of bagman Rala loading in the gear at the airport.