THE 2013-14 PREMIER League season was one of the most memorable in recent memory with Liverpool getting so close to winning their first title of the Premier League era before being pipped by Manchester City, who won their second title in three years.
This season, despite Chelsea's early dominance has also had some moments for the archives.
Here are some of the moments from 2014 that have stood out:
Big Sam adds to the lexicon
On first viewing, a 0-0 draw in January might not seem that memorable, but the reaction after the game is what gets this "classic" onto the list. Sam Allardyce couldn't hide his pleasure at "out-tacticking" Jose Mourinho.
GiveMeSport / YouTube
The stats told another story however.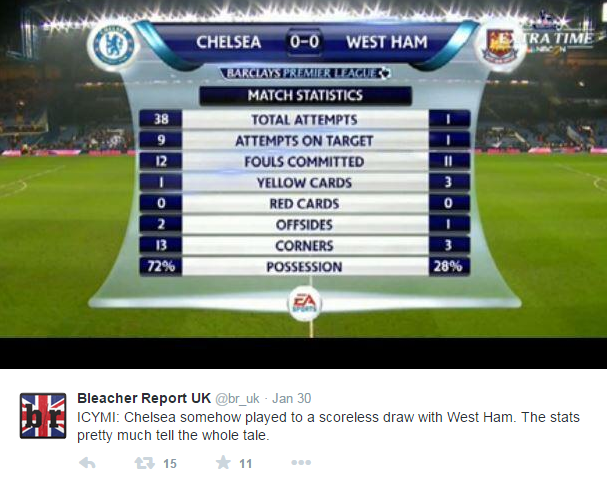 Alan Pardew's headbutt on David Meyler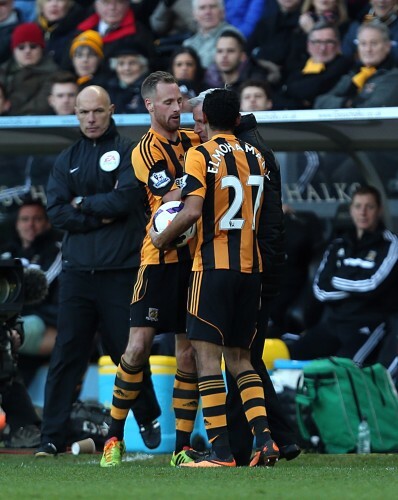 PA Archive / Press Association Images PA Archive / Press Association Images / Press Association Images
Newcastle recorded a routine 4-1 victory over Hull in March, but the action on the sideline is what will be remembered most from that day. With around 20 minutes left in the game and Newcastle comfortably winning 3-1, Corkman Meyler and Pardew clashed when the ball went out of play.
The incident resulted in the two men coming together, and the rest they say is history. Pardew was given his marching orders and was handed a seven-game ban.
Giggs becomes a manager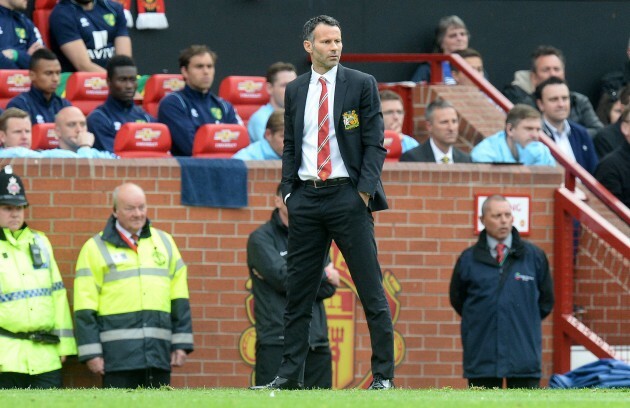 Martin Rickett Martin Rickett
After the David Moyes era at Old Trafford, came the interim era of Ryan Giggs. The Welsh legend was thrown into the deep end once Moyes left Old Trafford. Giggs was in charge for four games, amassing seven points from four games. He even gave himself a run out against Hull in what was his last appearance for the club.
The Slip
https://vine.co/v/MEvqwjxdhLn
We all know what happened here.
The Palace comeback
After the loss to Chelsea, Liverpool traveled to Selhurst Park needing a win against Crystal Palace to bring the title race to the final game of the season.
With 12 minutes left, everything was going to plan for Brendan Rodgers' side, they were leading 3-0, maintaining their slim chance of league glory.
What happened next was nothing but a capitulation from Liverpool. 3 goals in the space of 10 minutes, including two from Dwight Gayle all but guaranteed the title to Manchester City.
The full time whistle proved too much for Luis Suarez, who had to be brought of the pitch with his face covered by a consoling Steven Gerrard.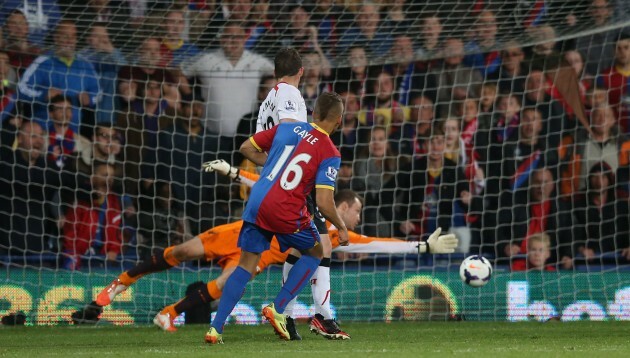 AP / Press Association Images AP / Press Association Images / Press Association Images
Ashley Young and some bird toilet
On the opening day of  this season, Ashley Young was innocently going about his business when his mouth got an unwelcome present from the sky. It does not get any nicer, the more you look at it.
https://vine.co/v/M3ZngOAq7De
West Ham fan takes a free kick against his own goalkeeper
Jordan Dunn was fined £305 for this effort. The West Ham fan stated in court that it was always a dream of his to "run on the pitch and kick the ball". His effort test West Ham's Adrian more so than the subsequent free kick from Tottenham's Christian Eriksen.
Graham Ashley / YouTube
Fabregas makes an immediate impact at Chelsea
When Cesc Fabregas returned to the Premier League after his stint in Barcelona, many fans were not sure if he could fit back into pace the Premier League.
It took the Spanish midfielder around 20 minutes to get his range in the blue of Chelsea, setting up Andre Schurrle on the opening weekend against Burnley.
There won't be an assist as good as that for the remainder of the season.
https://vine.co/v/M3DYtbFXTQ0
Lampard scores for City v Chelsea
When Frank Lampard officially left Chelsea to join the newly-formed New York City, nobody would have expect him to score against his old club within two months.
As the newest team in the MLS, New York City had no games to play until March. Their two marquee signings were David Silva and Frank Lampard. Coincidentally, New York City's owners also owned Manchester City and Lampard was sent back to England to stay fit.
He scored his first goal for his new club against Chelsea, where he remains the record goalscorer.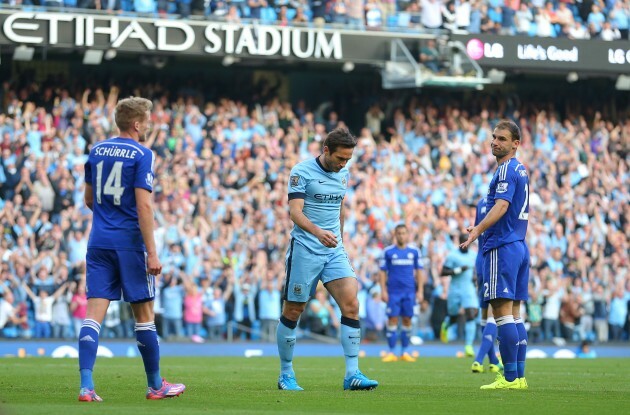 PA Wire / Press Association Images PA Wire / Press Association Images / Press Association Images
Southampton score eight against Sunderland
Ronald Koeman's side have been a revelation this season, after man expected the Saints to struggle this season. Their defence is the strongest in the league, but at home to Sunderland in October, they showed how strong they were in attack.
Sunderland were not helped by scoring three own goals either, but that afternoon showed why Southampton may end the season in the European spots.
The game will be remembered primarily for a stunning own goal by Santiago Vergini.
http://vine.co/v/ObKKOtvHhKn
– First published 09.00