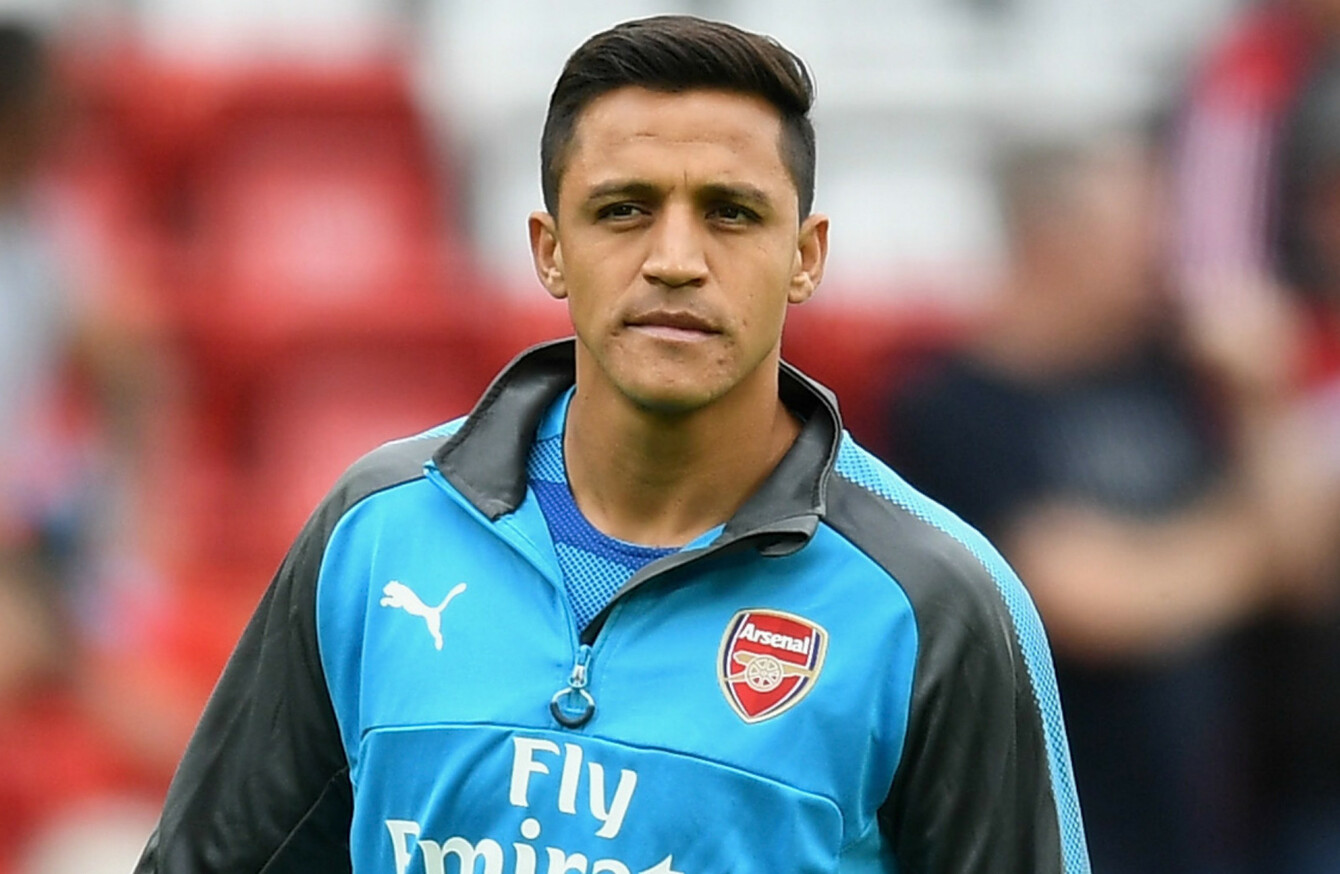 Arsenal's Alexis Sanchez.
Arsenal's Alexis Sanchez.
FROM NEXT SEASON onward, the Premier League transfer window will close before the campaign starts.
A majority of the 20 Premier League clubs voted to bring deadline day forward to before a ball has been kicked, and next summer will see the it move from 31 August to 5pm on 9 August — the Thursday before the opening set of fixtures.
The decision comes in the wake of a number of managers complaining that players seeking transfers after the games have got underway is causing havoc to their plans. Arsenal's Alexis Sanchez, Liverpool attacker Phillippe Coutinho and Southampton defender Virgil van Dijk were recently involved in high-profile transfer sagas last month before all three ended up staying put.
"There was a big concern that the Premier League has been playing two or three match rounds with a degree of uncertainty between themselves," Premier League executive chairman Richard Scudamore told Sky Sports.
It wasn't unanimous but nobody was pathologically angry about the situation. But there were some concerns by some clubs that, although they wouldn't be able to buy any more players, their players could still be picked off by those who haven't closed their windows. It just meant they couldn't support it.
"We did have managers' meetings before the season started. The managers are very strong on it. Almost all of them were in favour of shutting it earlier. The clubs just think it's wrong that, going into the first game of the season, they could be playing against a player that, a few weeks later, could be playing for a different club."
While Premier League sides won't be able to buy players after the date, other European clubs and those in the English Football League (Championship, League One and League Two) can still purchase players from them up until the end of August as their windows haven't changed.
That means the move is likely to lead to more problems as English top flight clubs will have to wait until the January window at the earliest to replace a player who leaves for another league after the season has started.