PRESIDENT MICHAEL D HIGGINS has offered his congratulations to Fionnuala Britton and the Irish Cross Country team, following the success of the 28-year-old and her team-mates in Budapest on Sunday.
Britton became the first athlete to defend her senior women's title by beating Portugal's Ana Dulce Felix in a time of 27:45 on a snow covered track.
With Britton's team-mates Linda Byrne (8th), Ava Hutchinson (18th) and Lizzie Lee (21st) finishing strongly, the win also ensured that Ireland took gold in the team event as they pipped second-placed France on countback.
President Higgins said: "I want to offer my sincere congratulations to Fionnuala Britton on her outstanding achievement of retaining the European Cross Country Title over the weekend.
"She showed great courage and determination in very difficult running conditions.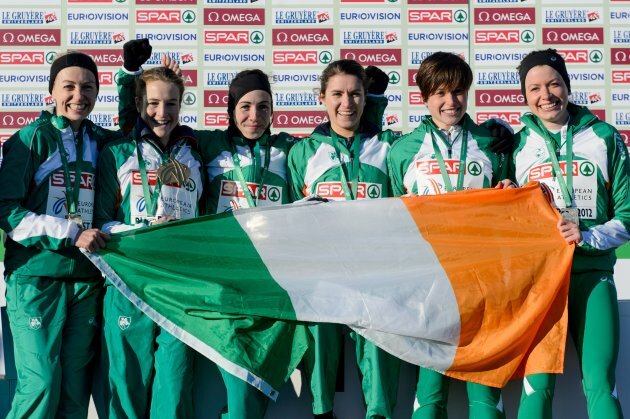 (Image credit: ©INPHO/Sasa Pahic Szabo)
"I also take this opportunity to congratulate her team mates Linda Byrne, Ava Hutchinson, Lizzie Lee, Sarah McCormack and Sara Treacy, on a remarkable performance in winning the team event.
"I wish these athletes and others involved every success at the World Cross Country Championship next year."