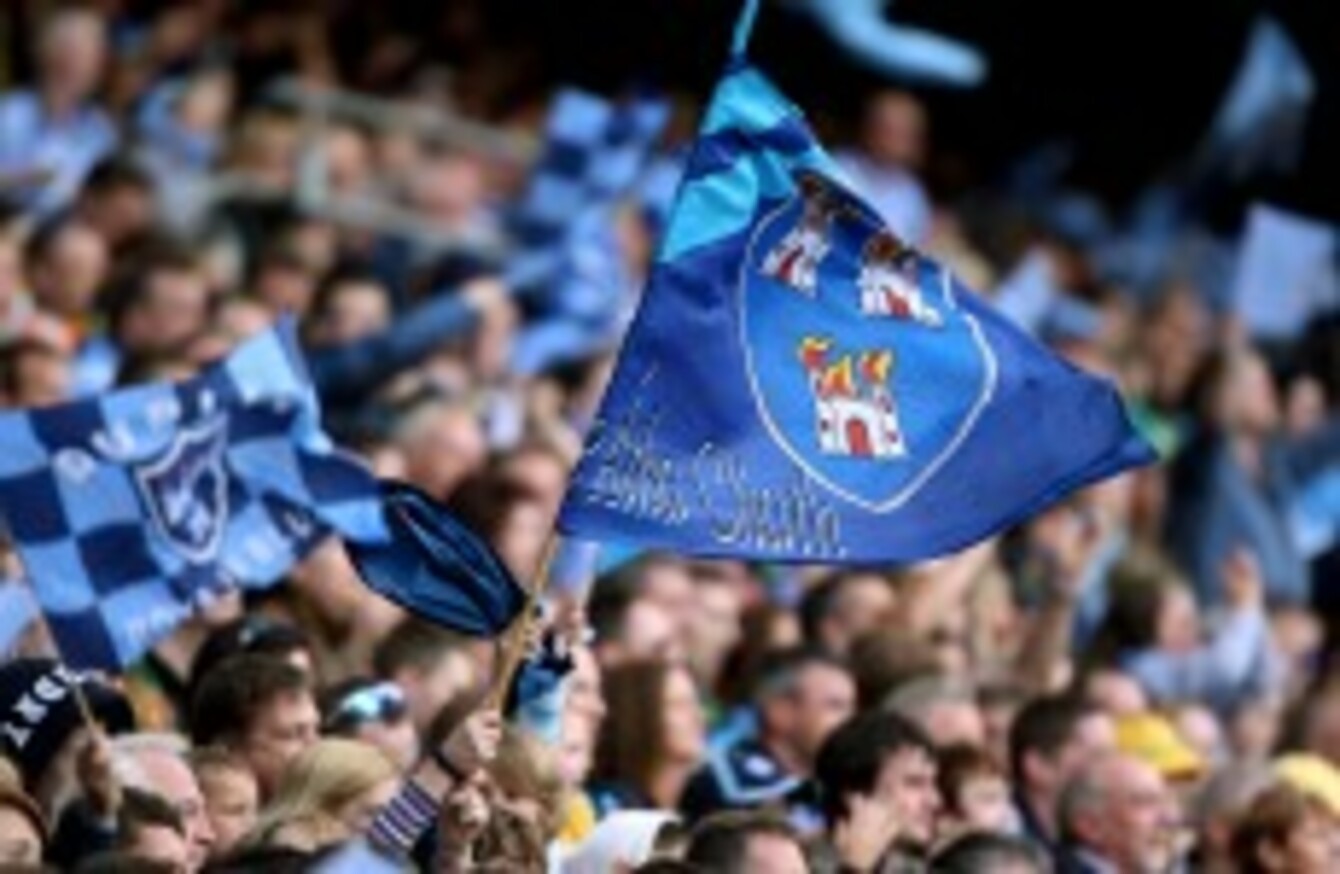 Image: ©INPHO/Ryan Byrne
Image: ©INPHO/Ryan Byrne
AS ALL-IRELAND mania reaches fever pitch, Labour's Aodhán Ó Ríordáin was stunned to learn today that the Leinster House car park is strictly a county colour-free zone.
The Dublin North Central TD is one of many Dubs fans painting the capital blue with flags and banners ahead of the county's first All-Ireland final appearance in 16 years.
But shortly arriving in his Dáil office this morning, Ó Ríordáin got an unexpected phone call asking him to take down the small sky blue and navy flags attached to his car.
"I was quite surprised to receive a phone call from the Merrion Street gate this morning asking me to take them down," Ó Ríordáin told TheScore.ie.
They didn't really give me a reason, but I think essentially it's that no banners or flags are encouraged so that we aren't displaying political messages.
"They were fairly innocent county flags which I had on the car Monday and yesterday, but they're down now. Consider me duly chastened," he joked.
Once the clock hits quitting time later on this evening though, Ó Ríordáin said, the flags will be straight back up as he continues to savour the build-up to Sunday's big match.
"As soon as I'm out of the car park later, we'll have a ceremonial relaunching and unfurling of the flags. With any luck, we'll cause a bit of a traffic jam.
"If we play like we played against Tyrone in the quarter-finals, we have a great chance. If Kerry play to their potential though, it'll be a tough one.
We've been waiting 16 years to have a day like this in September. It's great for the city and great for the county.