THE KNOCK-OUT stage is in sight, so everything is about to get hot and heavy in the Pro12 as teams jostle for positions.
James Crombie / INPHO James Crombie / INPHO / INPHO
There are three points of success achievable for all four provinces over the next two weekends. The gold standard is a home semi-final by way of a top-two finish and those spots are currently occupied by Leinster and Connacht, so their fate is firmly in their own hands.
The silver standard is coming in third or fourth to get the chance at a knock-out game away from home on the third weekend in May. The bronze standard is a top-seven placing that brings qualification for next season's Champions Cup.
Gold standard
We'll start with some exclusions. Munster, with 53 points in seventh place, can not qualify for a home Pro12 semi-final as they are 15 points behind the current top two. We'll come back to the southern province in the silver and bronze sections.
For Ulster, a top two finish looks impossible, but it's merely very, very, very improbable.
Eight points behind the joint leaders, the most important part of the jigsaw for Les Kiss' side is to beat Leinster at home on Saturday. If they manage to do so with a bonus point (and denying Leinster one of their own) then the gap will be down to three. However, they must also hope for some Italian heroics not seen since Marco Tardelli in '82.
The table, as it stands before Friday's fixtures, with important deciding factors points, games won and points difference circled in red.
Even if Ulster take 10 points from their remaining games against Leinster and away to Ospreys (the toughest fixtures of the four provinces) and end the campaign with 70 points, they would still have to hope that – deep breath now – Connacht fall to defeats away to Treviso and at home to Glasgow, while also crossing fingers that the Warriors lose at home to Zebre and Leinster end the season with nothing better than a draw at home to Treviso.
That unlikely scenario would leave Ulster, Leinster and Glasgow on 70 points and Connacht could be locked there too if they took two losing bonus points.
The tie-breaker for teams level on points in the Pro12 is the number of games won in the season. In the above fanciful scenario, Ulster would have 14 wins, Leinster 15, Glasgow 14 and Connacht 14. So Leinster would finish top.
The second tie-breaker for teams who finish level on points and games won is points difference. Given that Ulster's points difference of +137 is currently the second best in the league (behind Leinster's +161) it's a safe assumption that two wins would maintain their advantage over Connacht and Glasgow in that department. Second place would be theirs and they could look forward to a semi-final against the Warriors in Kingspan Stadium.
Do you still believe, Ulster fans?
If so, maybe just go back up and re-read a little and then start planning for a road trip.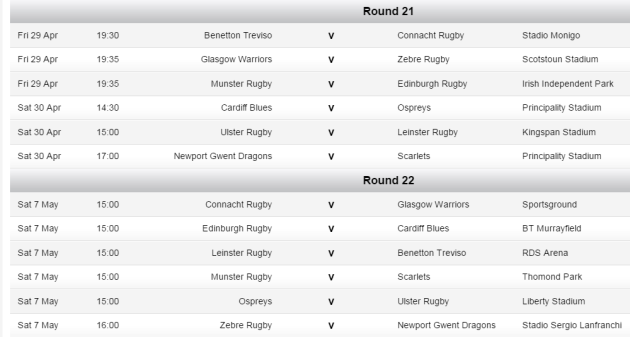 For Connacht and Leinster the route to a home tie on 20/21 May is much more straightforward.
Provinces east and west must simply keep their two-point cushion over Glasgow Warriors.
Before we tumble deep down the rabbit hole again, let's work with the assumption that the Warriors will take the maximum points on offer from their home clash with Zebre this weekend. That will leave them with 71 points going in to the final game in Galway. So even if Connacht were to lose in Treviso this weekend, a win of any description at home to Glasgow on the final day would pull them back ahead of the reigning champs – assuming Glasgow don't get more than a single point in defeat.
If Connacht manage to beat Treviso they go to 72 (or 73 with a try bonus) and the stakes on the final day remain much the same, but with the positions reversed.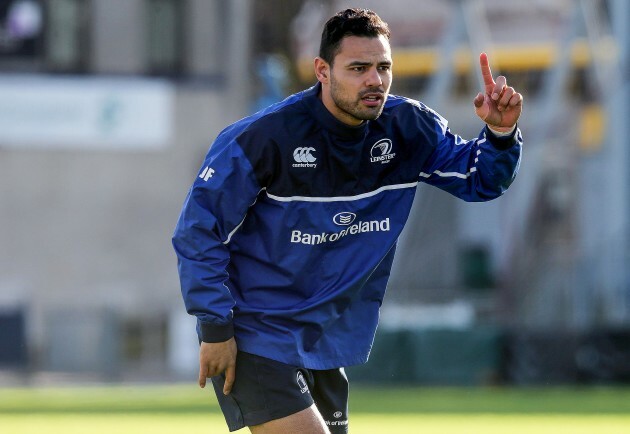 Donall Farmer / INPHO Donall Farmer / INPHO / INPHO
Leinster are a pretty safe bet to end up in the top two. Picture them with 73 points after thrashing Treviso and the Ulster result this weekend doesn't seem to matter so much. One of Glasgow or Connacht could overtake them, but not both.
Silver standard
(Okay, Ulster and Munster fans, you can come back in now).
Anthony Foley's Munster are currently languishing all the way down in seventh. So to jump from there to fourth is a tall order, but it can be done (sorta).
At 13 points shy of third-placed Glasgow, Ulster are the only target they can aim at. The northern province are seven better off than their friends on the south coast, so just need the one win to kill off what remains of Munster hope. If they fail to do that though, the wolves will be at the door.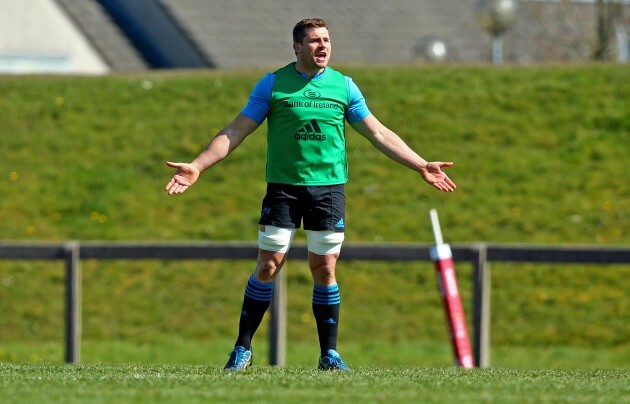 Donall Farmer / INPHO Donall Farmer / INPHO / INPHO
Along with an Ulster collapse, Munster need the Dragons to beat the Scarlets before they head for Thomond Park. Wayne Pivac's side are five points better off than Munster, so if they claim a bonus-point win over Dragons this weekend then their 14th victory of the season would have them safe from Munster and Edinburgh behind.
A win without a bonus point could leave the door open for Foley's men to frog-leap the Welsh side on the final day, but only if Munster manage a winning bonus point against Edinburgh this weekend.
Basically: if Munster get 10 points from their last two games, Ulster get no more than three and Scarlets get no more than four, there could be an unlikely second successive Pro12 final in store for Munster.
Ulster have one hand on fourth, but also have difficult fixtures in the weekends ahead.
Kiss' side have a two-point cushion between themselves and Scarlets, so matching the Welsh region's results will be enough to advance to the post-season. The complicating problem there is that Scarlets have one more win on the board than Ulster. So if they were to get 10 points over the next two games, even two wins over Leinster and Ospreys would not be enough for the red-handed province. They would need a bonus point along the way.
James Crombie / INPHO James Crombie / INPHO / INPHO
Should Ulster lose to Leinster on Saturday and Scarlets beat the Dragons (to leave the teams on, let's say 61 and 62 points respectively) then the northern province will be left hoping Munster can turn Pivac's men over in Limerick and simultaneously claim a win over Ospreys in Swansea.
Bronze standard
By now, you've probably figured out this part, but here goes.
Exclusive Six
Nations Analysis
Get Murray Kinsella's exclusive analysis of Ireland's Six Nations campaign this spring
Become a Member
At first glance, Ulster can conceivably be caught by Munster, Edinburgh and even Cardiff if they come up empty handed from the last two matches. But because the Scottish side play both Munster and Cardiff, only one of the three can actually rise above the northern province in the table. So the worst Ulster can finish this season is fifth.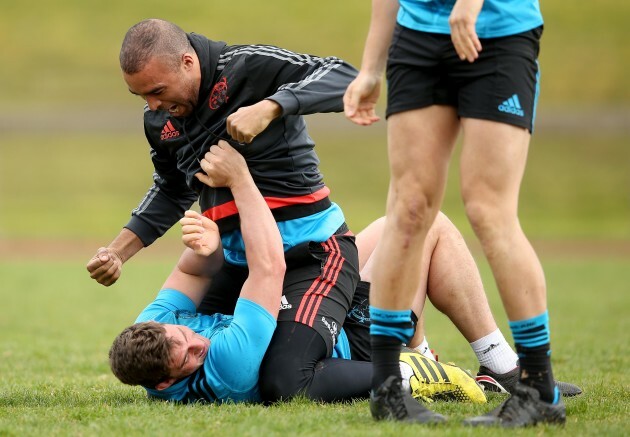 Ryan Byrne / INPHO Ryan Byrne / INPHO / INPHO
As for Munster, they're level on points with Edinburgh and can put valuable daylight between them and their rivals (both in terms of points and points difference). A bonus-point win over the Scots, while denying them a losing BP, would probably be just enough to guarantee sixth place for Munster.
If the southern province were to lose to Edinburgh and also fail to get a bonus-point victory over Scarlets, then Cardiff could (as long as they beat Ospreys first) steal a march into seventh, overtaking Munster with a win over Edinburgh on the final day.
This is why players take each game as it comes.
Predicted finish:
1. Connacht 76 points
2. Leinster: 74 points
3. Glasgow Warriors: 72 points
4. Ulster: 68 points
5. Scarlets: 63 points
6. Munster: 61 points
The42 is on Snapchat! Tap the button below on your phone to add!