A SURVEY CARRIED out on behalf of the Irish Rugby Union Player's Association has revealed that the average playing career for professionals is seven years.
At a time when players such as Jonny Sexton, Sean O'Brien and [Lions captain] Alun-Wyn Jones have spoken of the financial temptations of moving abroad, the survey results highlight the finite nature of professional rugby.
British company MRM Solutions interviewed 79 past professional players for the survey and came back with some interesting results. The average age of those surveyed was 36 with the oldest being 49 and the youngest being 24.
Just under one in three of the players interviewed admitted they were not 'in control of their lives' within two years of retiring. Just 26% of all respondents claimed to be very satisfied with their second career after rugby.
The seven-year career span, however, is the statistic that stands out most from the survey. Former Ireland hooker Shane Byrne said, "I was lucky to get 14 years out of my rugby career but I still found that stepping away from it was hard to deal with. When its gone, its gone and you can't get it back.
"Professional rugby moves on. It has to. You always think that the game can't go on without you but you quickly find that it does. There are only a handful of players in world rugby that would be truly missed."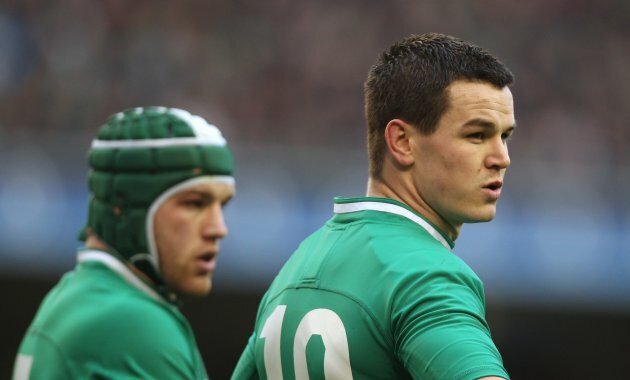 There is much speculation that Sean o'Brien (left) may follow Jonny Sexton (right) to play in the Top 14. INPHO/James Crombie
Sexton, who stood down from his role as IRUPA chairman upon securing his move to France, has been honest about the breakdown of his contract negotiations with the IRFU. Feeling he was not rated 'as highly as I rated myself' Sexton joined Racing and became the most highly paid player in the Top 14.
Speaking to TheScore.ie in May, Sexton opened up about his lucrative move to play for Racing. He said, "You've got a short career and I'm never one for looking only at the contract side of things; there's a bigger picture. At the same time, you're an injury away [from possible retirement]… I felt there was a fantastic opportunity in front of me even though, at the time, I was very sad to leave."
As part of their efforts to offer players assistance after their rugby careers, IRUPA is launching a past player alumni programme. The Clubhouse has put out a call to more than 500 former rugby professionals.
A statement from the association reads: "Clubhouse will deliver alumni services across core areas of the player services programme including career and education, personal development, financial planning and wellbeing.  The IRUPA Member Helpline will also be available to the members of the Clubhouse, allowing them to better cope with the psychological impacts of retirement and the difficulties that can come with trying to rediscover their identity."
Former Leinster and Ireland winger Shane Horgan, who was part of the taskforce to help set up the programme, has encouraged former professionals to get involved. He said, "membership will bring a sense of unity to retired players, which is not only great for them, but also further increases IRUPA's standing as a respected entity within the game."