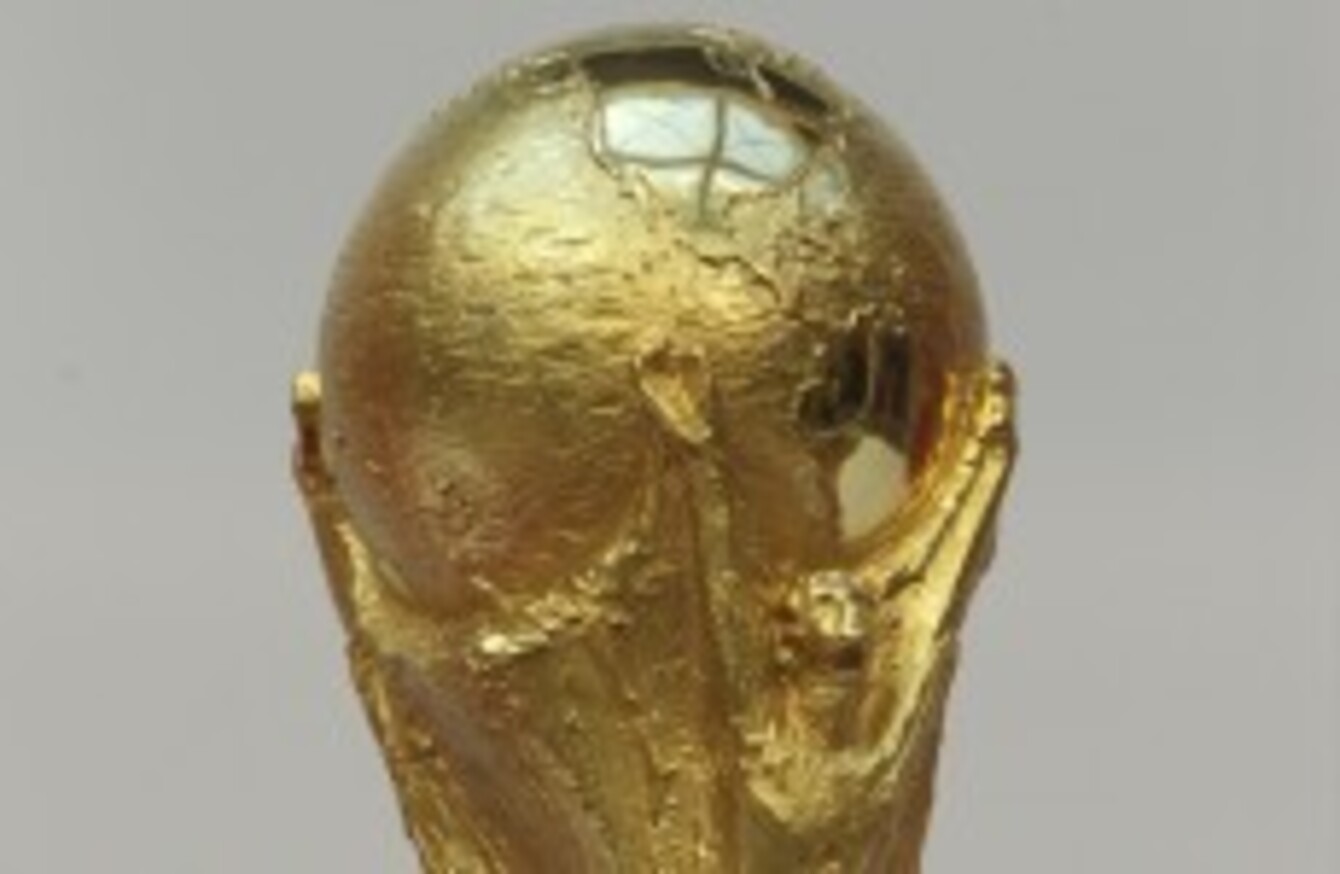 Image: Sergei Chuzavkov/AP/Press Association Images
Image: Sergei Chuzavkov/AP/Press Association Images
THE ORGANISERS OF the Qatar 2022 FIFA World Cup have condemned findings alleging the abusive treatment of migrant workers in the country.
An investigation by The Guardian claims that at least 44 Nepalese workers in the gulf state died between 4 June and 8 August after being subjected to conditions akin to "modern-day slavery".
The report alleged that labourers working on construction projects planned as part of a World Cup infrastructure project had been regularly assaulted and forced to go without food and water.
The Qatar 2022 Supreme Committee has been quick to express its shock at the revelations stressing that, although work directly related to the tournament has yet to begin, they are committed to providing fair conditions for all their employees.
A statement read: "Like everyone viewing the video and images, and reading the accompanying texts, we are appalled by the findings presented in The Guardian's report.
"There is no excuse for any worker in Qatar, or anywhere else, to be treated in this manner.
"The health, safety, well-being and dignity of every worker that contributes to staging the 2022 FIFA World Cup is of the utmost importance to our committee.
"We are committed to ensuring that the event serves as a catalyst toward creating sustainable improvements to the lives of all workers in Qatar. We firmly believe that all workers engaged on our projects, and those of the other infrastructure developers in Qatar, have a right to be treated in a manner that ensures at all times their wellbeing, safety, security, and dignity.
"This is our top priority as we begin to deliver on the promises made in our bid to host the 2022 FIFA World Cup in Qatar."
The statement also confirmed that the Qatari government has launched its own investigation into the allegations.
FIFA's decision to award the World Cup to Qatar in December 2010 provoked much ire, and the governing body is expected to agree in principal to move the tournament away from its regular June-July slot at the beginning of next month in order to allay fears over player and spectator safety in the extreme heat.