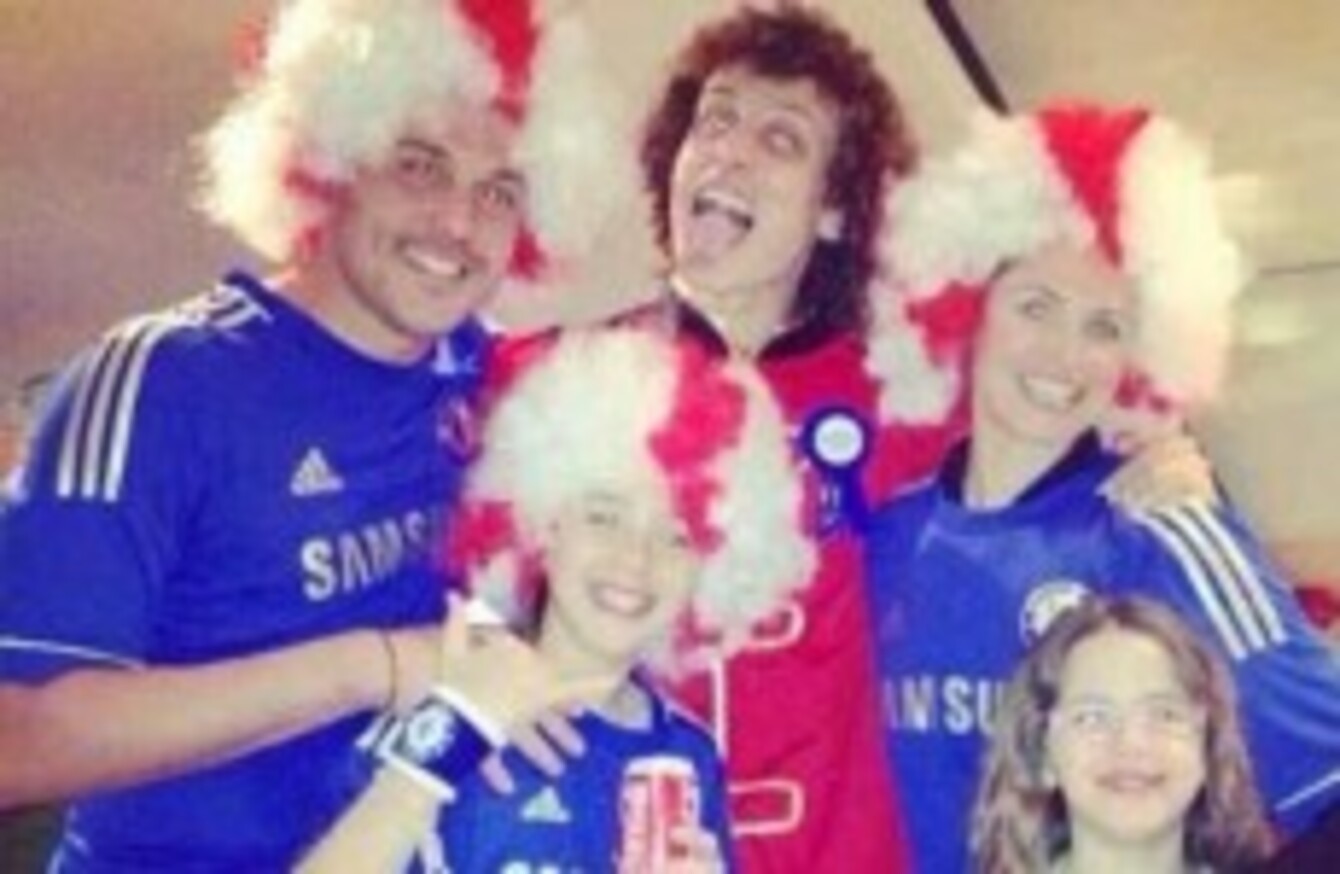 Image: (Instagram @susanawerner)
Image: (Instagram @susanawerner)
QUEEN'S PARK RANGERS goalkeeper Julio Cesar may well be wearing a different jersey next season. But he seems to be keen on a costume change.
The Brazilian netminder has tonight apologised to QPR fans after pictures emerged online earlier of Cesar at the fancy-dress birthday party of Chelsea defender… in a Blues shirt.
"I would like to clarify that last night I attended David Luiz's fancy dress birthday party and as a joke for my friend, my family and I dressed as him," Cesar said in a statement on the club's website.  "I want to assure everyone that absolutely no offence was intended."
QPR are likely to be relegated to the Championship in the coming weeks.
"The club is aware of an image of Julio Cesar circulating on social networking feeds today," a statement from the Loftus Rd outfit reads. "The image, which appeared on an Instagram account, has since been deleted. The club will be dealing with this issue internally."