LAST UPDATE | Jun 9th 2021, 5:07 PM
Ray Houghton headed the ball beyond England goalkeeper Peter Shilton to get Ireland off to a winning start at Euro 88. Where was Houghton playing his club football at the time?
INPHO


Sean St Ledger's equaliser against Croatia was the only goal scored by Ireland at Euro 2012, but which player's free-kick provided the assist?
PA


Which of the following midfielders missed out on a place in the squad at Euro 2016?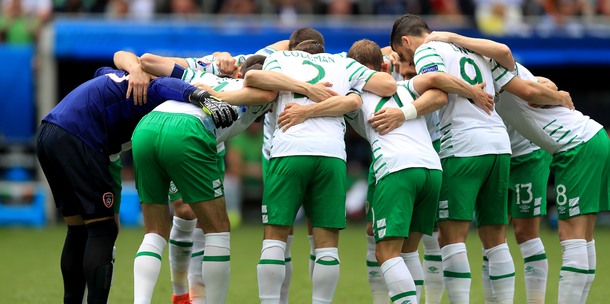 INPHO


Can you identify the Ireland player pictured alongside Gerald Vanenburg of the Netherlands during the meeting of the two sides at Euro 88?
INPHO


Poznan hosted two of Ireland's games at Euro 2012, but where did the other one take place?
INPHO


At Euro 88, what was Paul McGrath's squad number?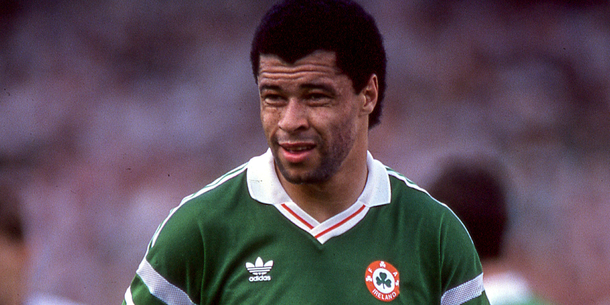 PA


In what minute of the game against Italy at Euro 2016 did Robbie Brady score the decisive goal?
INPHO


At Euro 2012, an Irish player was sent off in a major tournament for the first time. Can you name him?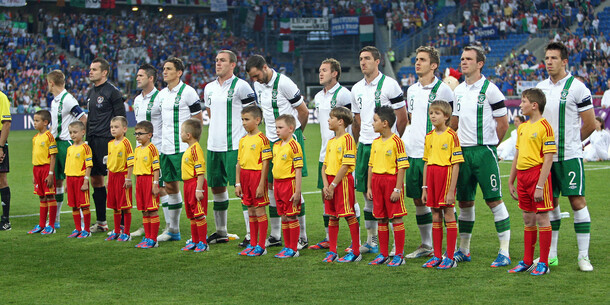 Which of the following players has NOT scored a European Championship goal against Ireland?
PA


In the 10 European Championship games played by Ireland, how many goals have the Boys in Green scored?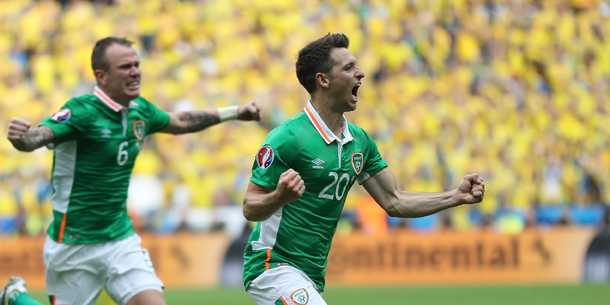 PA Answer all the questions to see your result!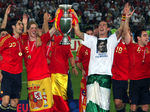 You scored out of !
Spain at Euro 2008
That was very impressive.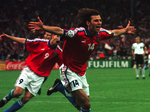 You scored out of !
Czech Republic at Euro 96
You didn't manage to go all the way but you can be proud of that effort nevertheless.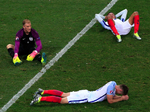 You scored out of !
England at Euro 2016
We were expecting much better from you.
You scored out of !
Ireland at Euro 2012
A performance best forgotten.