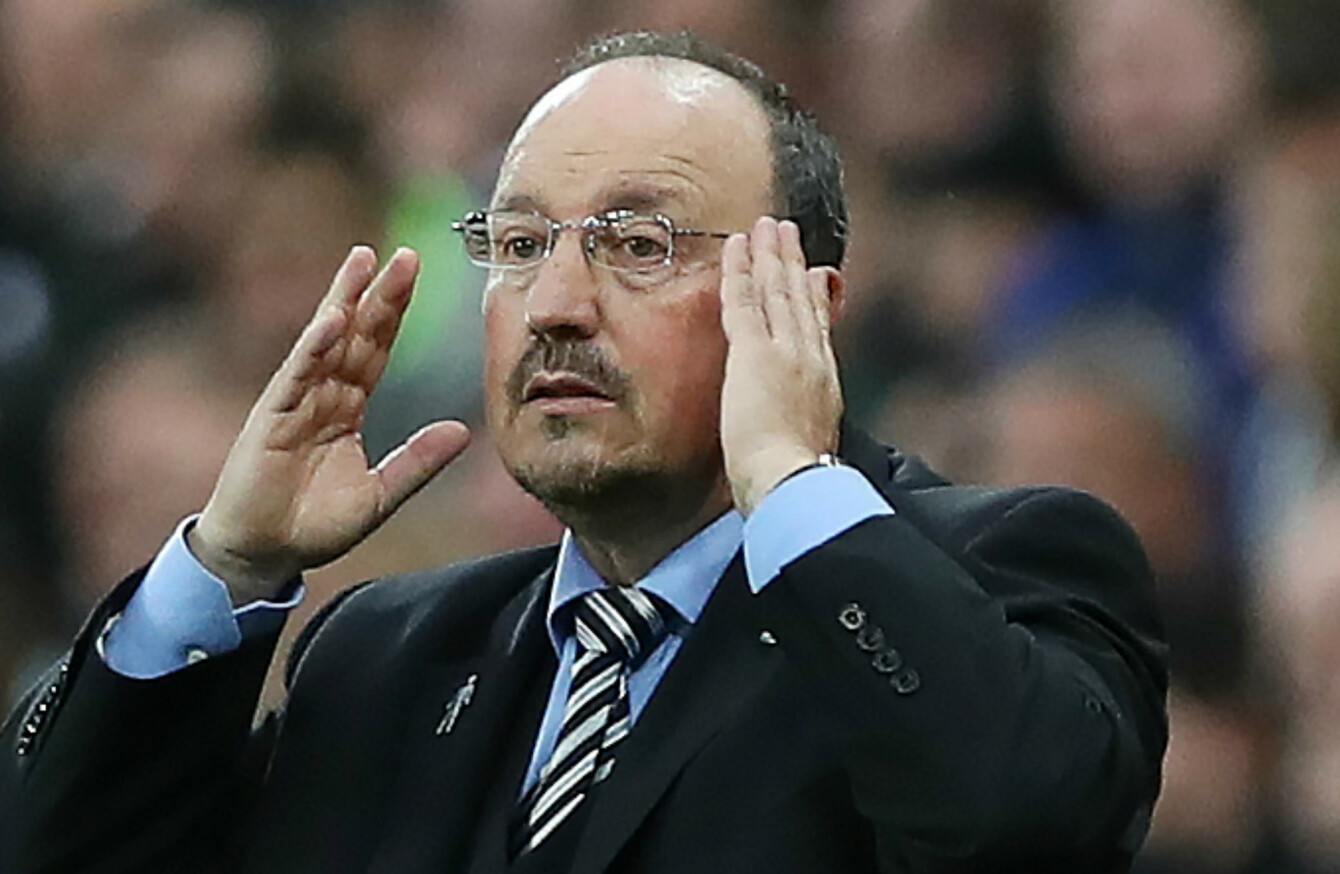 NEWCASTLE MANAGER RAFAEL Benitez has lamented a lack of money available to spend, saying his side can't even afford to buy an average striker. 
The Magpies dropped their fourth straight Premier League match on Saturday, a demoralising 3-0 reverse at home to Watford. 
The defeat again highlighted Newcastle's lack of offensive firepower, with Benitez's men scoring just 11 goals in 13 league matches this season. 
And the Spaniard has lamented his club's lack of funds to address their offensive frailties, saying his side can't even spend at the level of some of the Premier League's smallest clubs. 
"Our reality is if you want to buy a striker that scores 20 goals every year then you have to pay £40 million," Benitez said.
"An average striker is £15m, £20m, or £25m. If he kicks the ball forward it's £15m, if he scores it's £25m. We didn't do that and that's it.
"You can lose against the top teams, we have to compete against Huddersfield, Brighton, or Burnley, but we couldn't sign players that they signed. We couldn't pay the wages that they paid, so that is what we have.
"I can tell you a couple of players in each team that maybe we could have signed, but we couldn't pay the wages, or we couldn't pay the transfer fee, or whatever."
Newcastle's defeat to Watford dropped them to 14th in the league table, and Benitez is still optimistic his side can survive the drop this term. 
"We will be better in the second half of the season. We aim for 20 points in the first half of the season, so if we win some games in between, that will make things easier," the Spaniard said.
"A message for our fans – stick together. You see what we have and the players are giving everything. They can manage if we stay calm.
"We have to support our team; to support our players. If they make the worst mistake in football history, we stick together.
"What is our target? To stay in the Premier League. Nobody said it would be easy. I have confidence. Sometimes you will win, sometimes you will lose."
- Omni