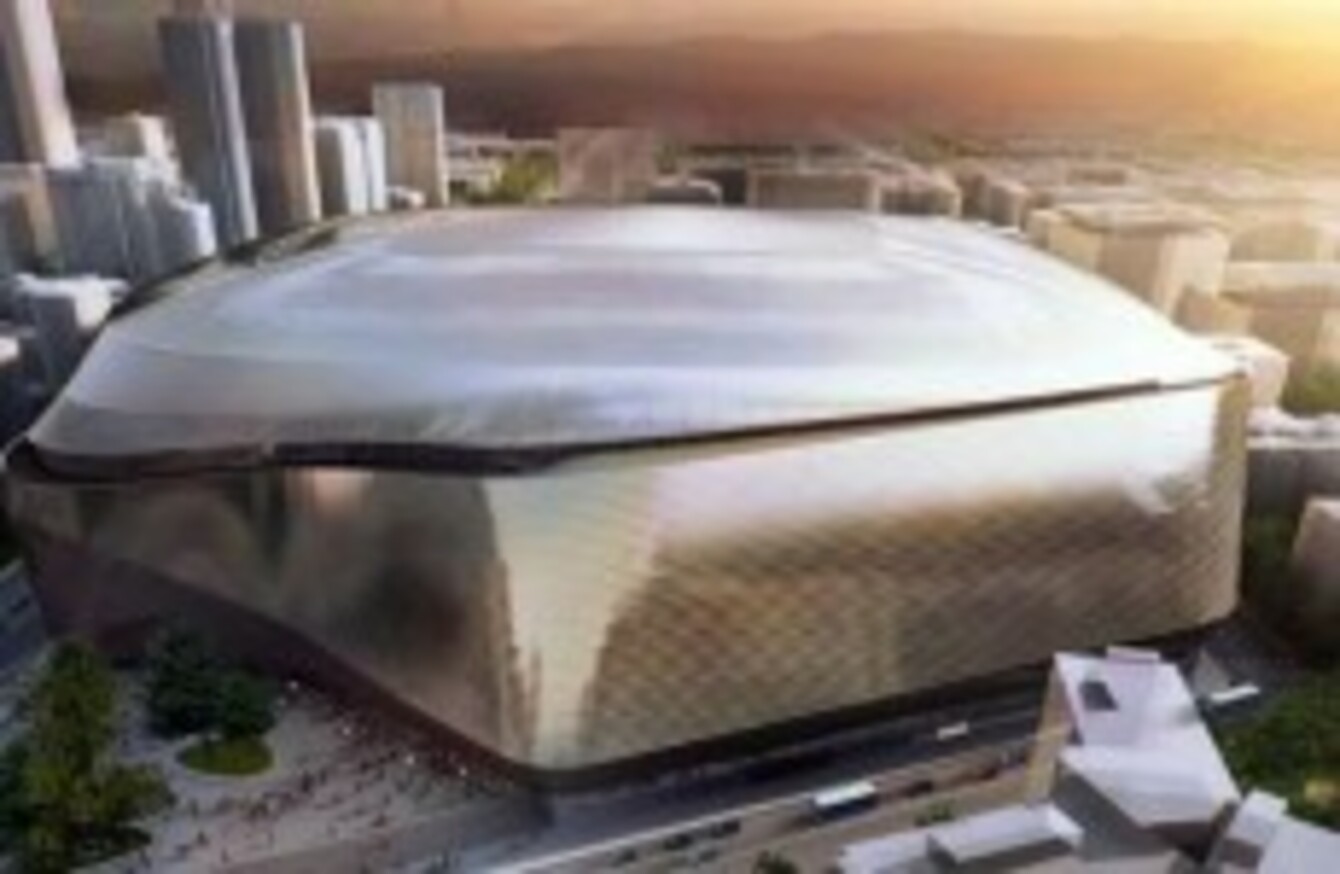 REAL MADRID'S PLAN to redevelop the Santiago Bernabeu has been dealt a major blow, with the city's Supreme Court of Justice ruling that the project be halted with immediate effect.
The La Liga club unveiled their proposed changes in January of last year, with the renovation work intended to include a shopping centre complex and a hotel in an area to cover 12,250 metres adjacent to the ground, as well as further improvements to the current structure, such as a retractable roof.
However, the spectacular €400 million project is now in danger of being scuppered by legal issues.
"Madrid's Supreme Court of Justice has annulled the agreement of November 15, 2012 issued by the Governing Council of the Municipal Community of Madrid, which approved the modification of land-use plan related to the Santiago Bernabeu stadium," read a statement released by the European champions on Tuesday night.
"Following this ruling, Real Madrid will work with the City Council and the Community of Madrid in resolving those aspects that are necessary to make the redevelopment of the Santiago Bernabeu stadium viable."
The capital club's attempts to renovate the arena have been halted before, in August of last year, when the Spanish High Court called for a cessation to work on the project, after the European Commission opened an investigation into "alleged public help" from the Madrid government.
Originally published at 18.08