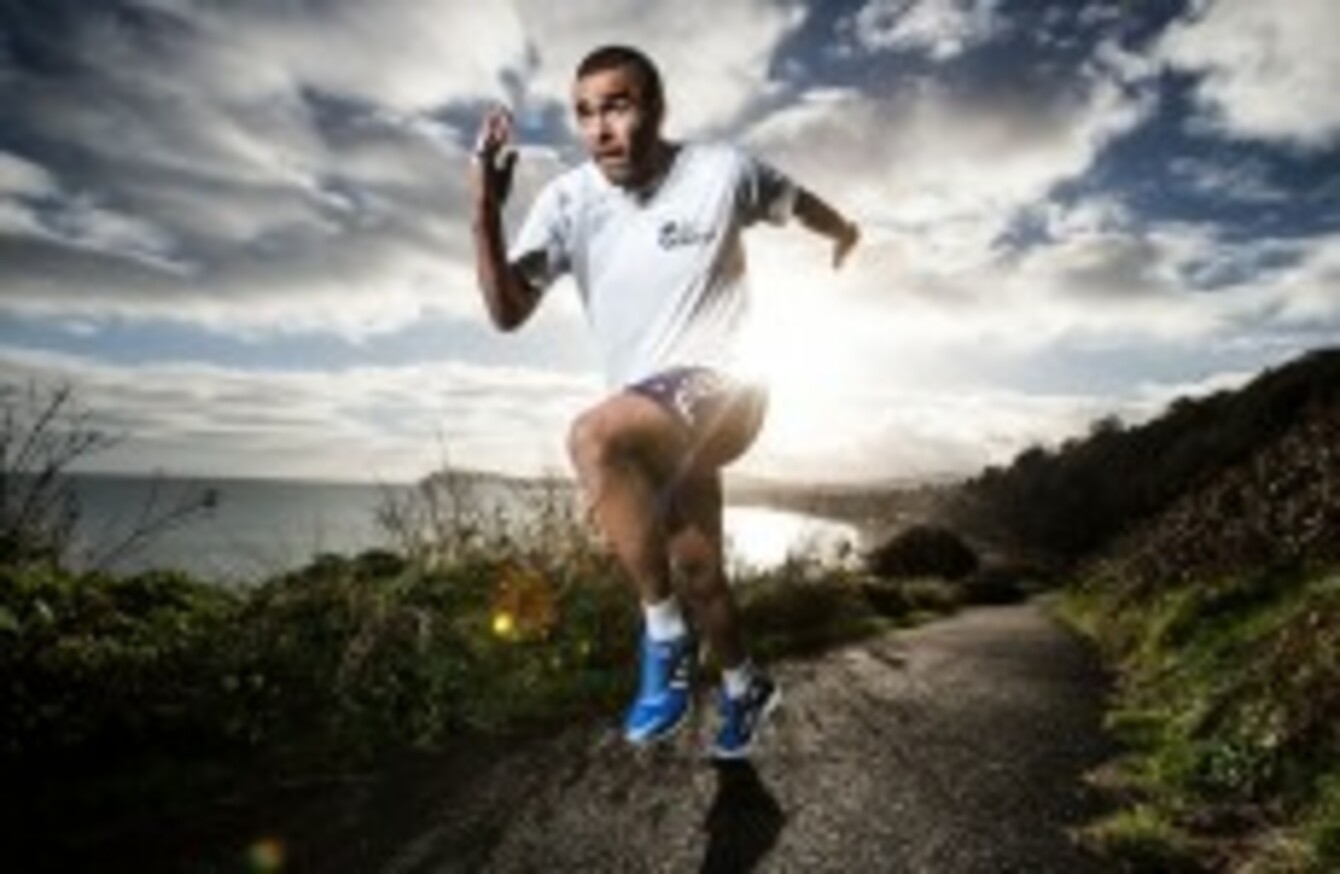 Simon Zebo is ready... are you?
Image: Dan Sheridan/INPHO
Simon Zebo is ready... are you?
Image: Dan Sheridan/INPHO
IF YOU'RE NEW to this kind of thing and Sunday's Wings For Life World Run (WFLWR) is your first ever group run then you should probably read on.
Making mistakes is common prior to race day, so we're here to help you make as few as possible.
Here are a few things to bear in mind between now and Sunday.
1. Relax
These events are supposed to be enjoyed so don't stress out thinking you haven't done enough training.
Stop doubting yourself, stop thinking you'll be out of your depth, that you'll crash midway through and be forced to get a taxi home.
Sunday is going to be a hugely positive event and there will always be many people far worse than you.
Remember that many people will be walking for the entire time and, if worse comes to worst, you can walk too and no one will give two hoots except you.
2. Stick to your routine
Now is not the time to try a new pair of runners. Do exactly what you'd do if you were going for a run after work in the evenings; eat the same food you usually would and try to keep your lifestyle the same, though maybe you should skip the few glasses of wine in the evenings.
3. Prepare the small things
Things like safety pins to attach your bib number to your jersey. Things like baby wipes to clean your hands after you apply warm-up cream/lotion. Things like sun cream. Things like an exercise mat to allow you stretch. Things like charging your iPod fully.
All these little things help to keep stress at bay and give you a feeling of being in control. Make a list and execute them one after another.
4. Don't over-eat or over-hydrate
Definitely don't go loading up on things like gels and energy bars. These are LOADED with sugar and will most likely lead to an early cramp on the day.
This happens all the time and is one of the most common mistakes people make.
You don't need to eat an industrial amount of pasta or three litres of Powerade. Sip 500ml extra of water or an electrolyte today, tomorrow and before the race and you'll have more than enough.
Eat a quality breakfast on Sunday between 8am and 9am and make sure you've plenty carbohydrates in there.
A sample breakfast is a large bowl of porridge with some nuts or berries, a yoghurt and some coffee and/or juice. You don't need the full Irish as well.
5. Sleep
This is one of, if not the most important thing between now and Sunday. Sleep helps you to recover better than any protein shake. It relaxes you and alleviates stress better than any music or book.
Very few people can say they get eight hours sleep every night but this is what you should aim for. A nap in the afternoon always helps, though no longer than 30 minutes.
Oh, and a final reminder of where the race is starting…
The start area is located just inside Newtownsmith Park. When the race begins, participants will exit the park, down Link Road and turn left onto Glastule Road.
From there, the route proceeds along the R119 southbound, through Sandycove, Dalkey and Killiney, before heading south in the direction of County Wicklow.