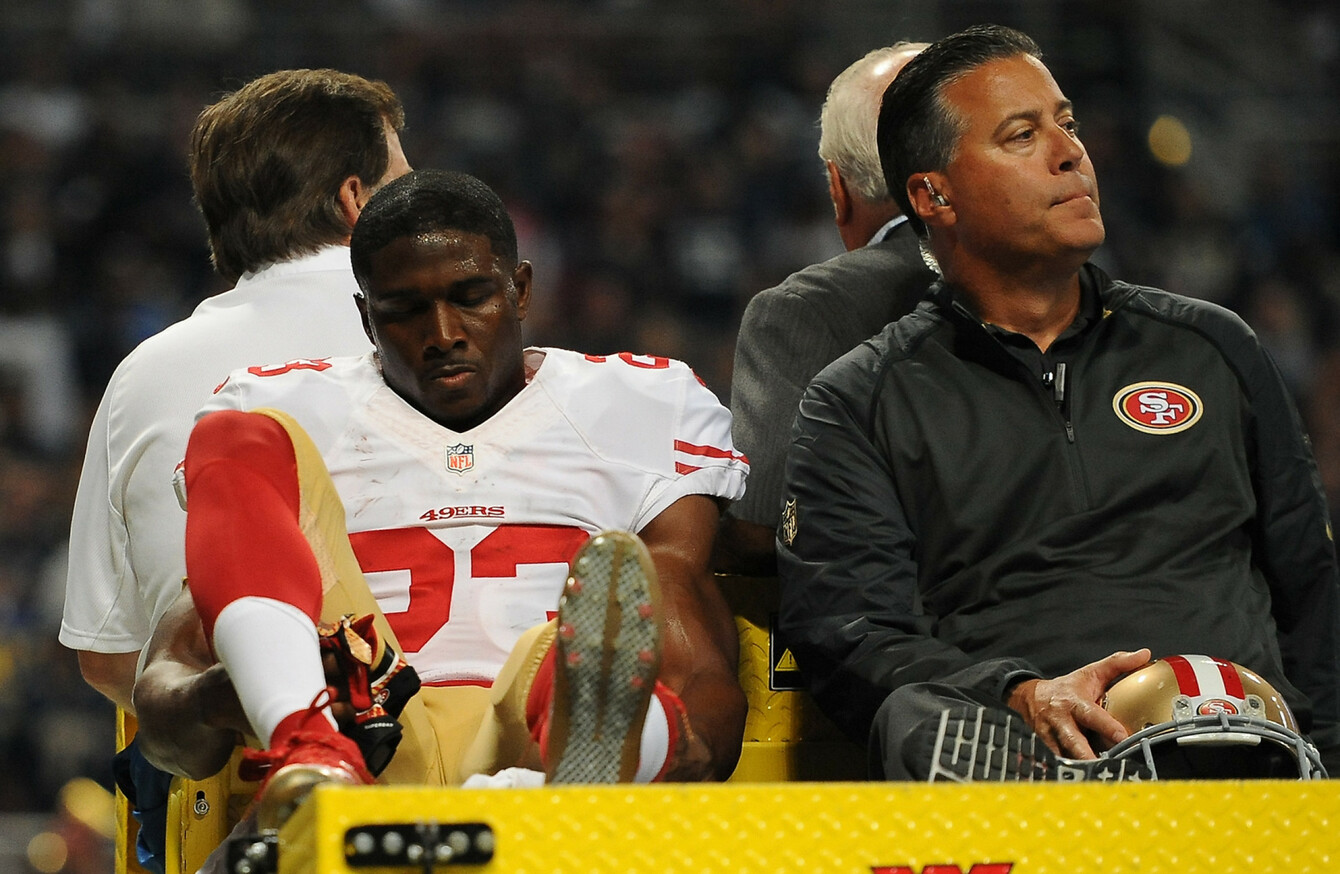 Reggie Bush
Image: Michael B. Thomas
Reggie Bush
Image: Michael B. Thomas
THE RAMS HAVE been ordered by a court in St Louis to pay a total of $12.5 million in damages to former NFL running back Reggie Bush after he sustained a season-ending knee injury in 2015 when he slipped on concrete on the sideline.
A jury ordered the Rams, now in Los Angeles, to pay Bush $4.95m in compensatory damages and $7.5m in punitive damages.
In the original lawsuit, Bush asked the Rams to pay between $10m and $15m in damages, because if he had not sustained the knee injury, that is how much money he would have made on his next contract.
Instead, in 2016 Bush signed a one-year deal with the Bills which was reportedly worth $1m in base salary, with a $375,000 signing bonus and $125,000 roster bonus.
Bush played in 13 games for the Bills in 2016 rushing for negative-three yards on 12 carries.He caught seven passes for 90 yards.
Before the injury, Bush signed a one-year deal amounting to $2.4m with the 49ers. He played in five games in 2015 before getting hurt.
"I'm very happy with the verdict," Bush told the St. Louis Post-Dispatch.
"The people spoke and decided very fairly."
The 11-year NFL veteran originally asked the court to force the Edward Jones Dome to compensate him as well, but the suit was dismissed by a judge last week.
The42 is on Instagram! Tap the button below on your phone to follow us!