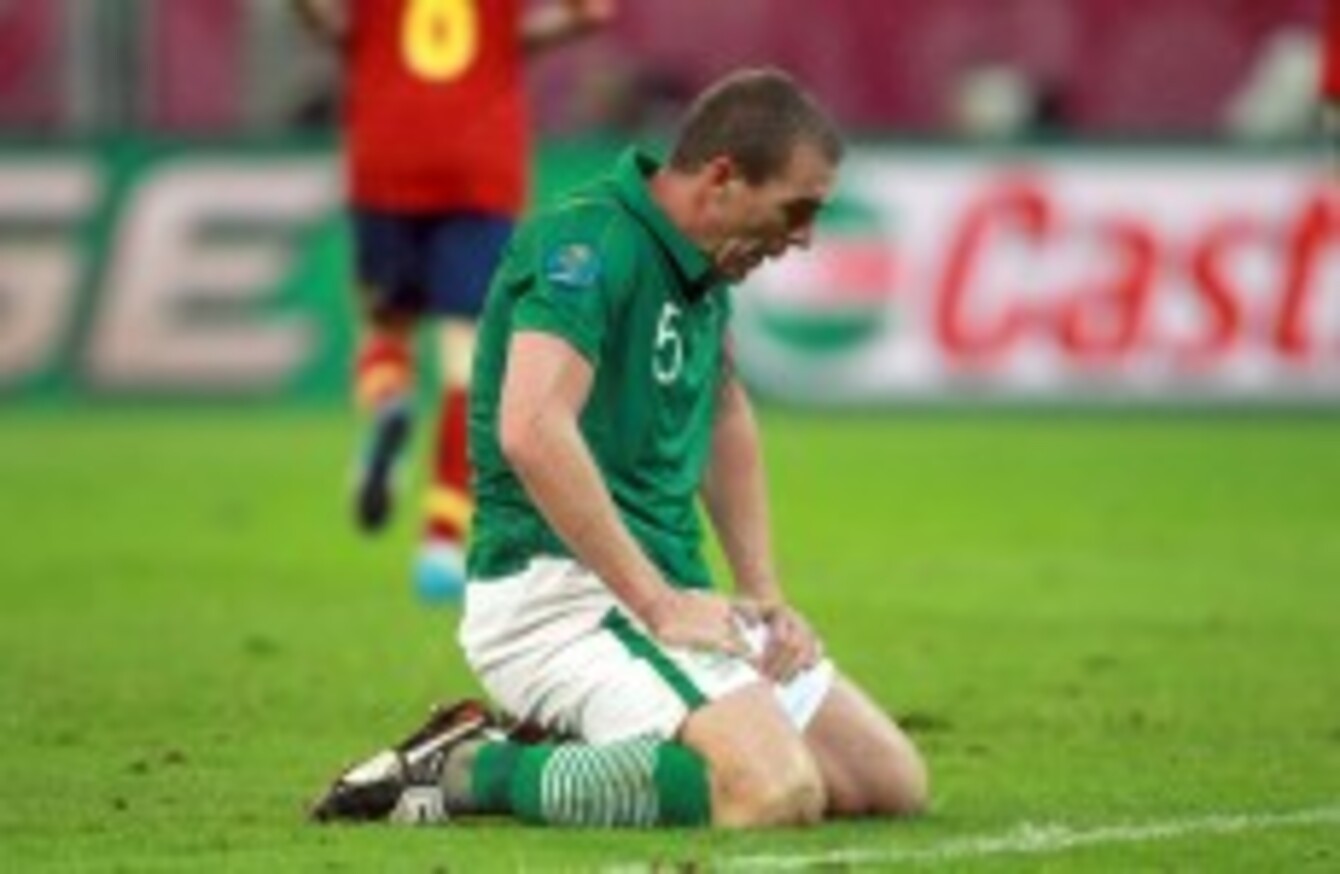 FORMER SUNDERLAND CHAIRMAN Niall Quinn admits it would be a gamble for any club to sign Richard Dunne, but he would happily back the Dubliner if he was rated 50-50.
Dunne's Aston Villa contract was allowed to expire this summer after a groin injury prevented the defender from making an appearance since Ireland's ill-fated Euro 2012 campaign.
Now a free agent, the 33-year-old is hoping that a top flight club will be willing to overlook the past season and trust that he can shake off his injury woes.
"There is a big question mark." Quinn says.
"That's why Richard hasn't seamlessly walked into another contract after his time with Villa. It's been a difficult 12 months – more than that, maybe 17 months – since we've seen him in regular Richard Dunne mode; being the mainstay of his team week-in, week-out.
Parable
"With the medical procedures that are in place now Richard is finding it tough to convince clubs that he has a full season in him."
Quinn first offers the example of Wes Brown as a comparable journey from injury-plagued defender to regular fixture. As a parable, it doesn't quite offer all the hope Dunne could wish for. Brown has not played for the Black Cats since January 2012 and with one year left on his contract, he may well be looking towards Dunne for inspiration, or else retirement, this time next year.
Wisely, Quinn delves into the history books to cite Paul McGrath. The archetypal 90-minute man who, by today's sports science measures, would have barely caused a blip on the radar from Monday to Friday, but come kick-off he was invaluable.
"I could go right back to Paul McGrath when nobody would touch him, Aston Villa took him and he became Player of the Year. If I was in [the market] and I had access to his records, I'd take Richard Dunne at 50-50 all day long.
"But it may be that the person who does that will make Richard go the dreaded pay as you play route."
As the countdown continues inexorably towards a new Premier League season, the appeal of that option could grow and grow for Dunne.
Sky Sports will show 43 live Premier League matches between August and December including all head to heads between last season's top four.  Click here to see the full selection of games available on Sky.