IMAGINE JOHN GILES was a 26-year-old Caribbean songstress who enjoyed a tweet now and then. Throw in Eamon Dunpny's potty mouth and you've basically got Rihanna.
The superstar Good Girl Gone Bad has easily dominated the in-game Twittersphere during this year's World Cup.
No wonder, because some of her insights and analysis were 'disrespectfully' good.
Here's a quick ('Pon de) replay of Brazil 2014; Rihanna's World Cup.
RiRi missed the opening ceremony, but the less said about Pitbull the better
Kirsty Wigglesworth Kirsty Wigglesworth
By the first Sunday she was all over it – babysitting or no babysitting
For some incidents she reacted the same as the rest of us normal people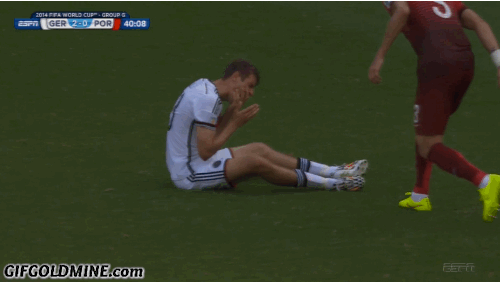 NESN NESN
For others she was in a minority
'Doe', as right
https://vine.co/v/MTuPLdIgdFH
England v Uruguay was probably the peak of her analytical powers
Even Rihanna couldn't see Costa Rica's win over Italy coming
Thoughts on Leo Messi?
BRUH!
You heard the superstar, Germany!
Harsh on Neuer
But she can't stay mad at Germany for long
The Barbadian must have a thing for Group G, because it was World Cup silence from her until Portugal faced Ghana
Five whole World Cup days without a mention from Rihanna. Torture.
https://vine.co/v/Mt2AlH3PzBu
On to the knockout stages then, but that Brazil-Chile shoot-out was too tense for more than single word reactions
The star of the show finally caught her eye later that night
PA Wire / Press Association Images PA Wire / Press Association Images / Press Association Images
A baby capable of MURDAAAHHH!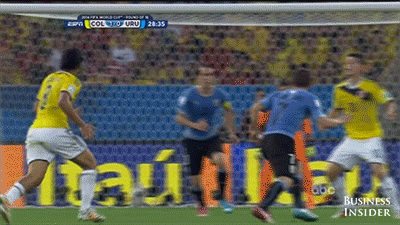 Business Insider Business Insider
As the tournament rolls on, it seems like the Dutch have her unwavering support
Though she's also rowed in behind Brazil, Belgium and Belgium's last 16 opposition
Sorry, Colombia
We all shed a tear for James, RiRi. We all did.