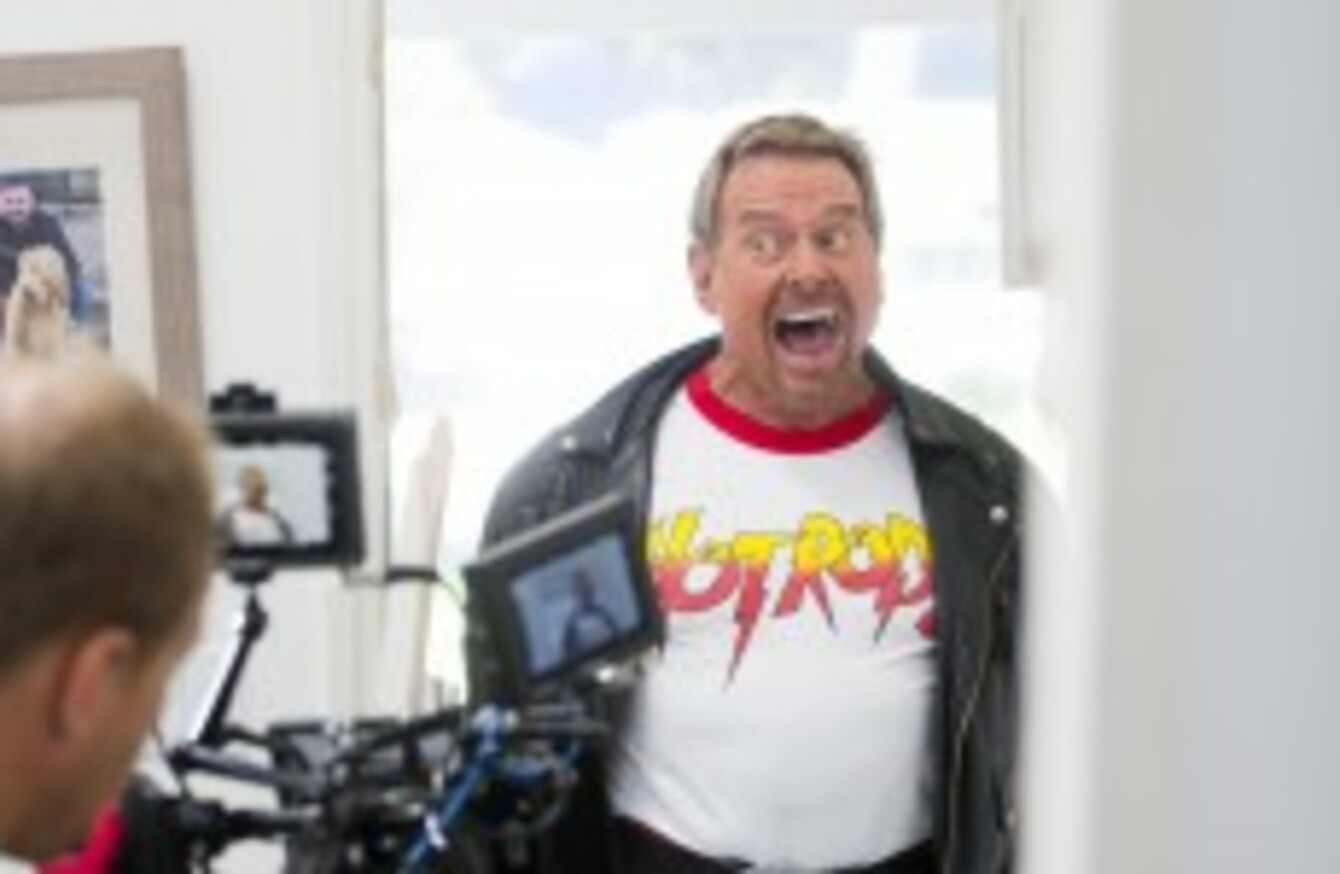 Rowdy Roddy Piper died at the age of 61 last week.
Image: AP/Press Association Images
Rowdy Roddy Piper died at the age of 61 last week.
Image: AP/Press Association Images
1. "Bethe "Pitbull" Correia officially became an intriguing prospect in the UFC Women's Bantamweight division with the lowering of one index finger.
"Her debut in the UFC the previous December, at UFC Fight Night 33, had been less than auspicious. She tried to spook her opponent, WMMA legend (and former Fightland contributor) Julie Kedzie with an intense staredown at the weigh-ins and got little more than a giggle for her efforts. She won the next night, squeaking by Kedzie in a controversial split decision, but whatever discussion her victory generated was more about the possibly questionable judging than her prowess as a still undefeated fighter."
Sarah Kurchak of Fightland gives some intriguing insights into Bethe Correia.
2. "The closing scenes of the first quarter-final Sunday of the 2015 football championship were a sight to behold. Supporters of a team eliminated by an eight point defeat celebrated as though they were on a triumphant march to the final while the twenty-seven point margin of the opening game faded to memory. This is an odd spectacle to observe at the elite level of any national sporting competition."
The Dear Durty Dublin blog invokes Samuel Beckett's Waiting for Godot while describing the unusual scenes during the recent Dublin-Fermanagh clash.
3. "Piper is hardly the first wrestling star who started as a paid loser, but with him, it feels like the rest of his career was informed by that experience. It was LeBell who first saw something in Toombs, and he decided to give him a shot in the Los Angeles promotion he ran with his brother. Piper saw that the road from insignificance to the top led straight through the ultra-popular Guerrero family and their Mexican and Mexican American fan base. Piper assaulted the Guerreros literally and metaphorically, slapping noncombatant family members, disrupting trophy ceremonies, and, most famously, coming to the ring to apologize by playing the Mexican national anthem on his bagpipes and instead playing "La Cucaracha." They started calling him "Rowdy" Roddy. These weren't just the acts of a young villain trying to make a name — they were screams of determination by a scrawny runaway eager to make good. For Piper, it wasn't playing heel that mattered — it was getting noticed."
Writing for Grantland, the Masked Man pays tribute to the late Rowdy Roddy Piper.
4. "The year is 1993 and the place is an old hotel in Albania. Tony Incenzo is the broadcaster who is surely among the most well-travelled football fans in Britain and that building hosted his strangest experience on the road to date.
"'I was covering the Republic of Ireland against Albania for Capital Radio,' he said. 'It was like going back in time 400 years. I checked into my hotel room and there was a 12-inch black furry rat running around.
"'The hotel wouldn't do anything about it so I called the police who got rid of it. They turned up in full gear and were rehearsing karate kicks in the corridor."
Be part
of the team
Access exclusive podcasts, interviews and analysis with a monthly or annual membership.
Become a Member
The Daily Mail meet 'Britain's barmiest fan'.
5. "It's been a long time since the Tampa Bay Buccaneers were worth your attention. They've gone 30-66 since firing Jon Gruden after the 2008 season, a win total that only their in-state brethren in Jacksonville (29-67) have failed to match over the same time frame. That span's one winning season, a 10-6 mark in 2010, included exactly one victory over a team with a winning record. An organization that rode over 13 years with two coaches — Gruden and Tony Dungy — hired Lovie Smith to be its third coach in six seasons last year. And after a mortifying 56-14 loss to the Falcons in Week 3, the Buccaneers meekly resided in the NFL's basement for most of the season, finishing 2-14."
Another Grantland piece, this time on the Tampa Bay Buccaneers' recent troubles. 
6. "It was the first week of April, 2015, and New York's Chelsea Market, typically packed with hordes of noisy tourists, was quiet. It was close to midnight, but five stories above, things were tense. The building is a former cookie factory, and the outlines of ovens still scar the brick walls. In their place, a vast array of screens are now mounted, each tuned to a live video feed. Joe Inzerillo and his team had their eyes glued to the glass, hard at work trying to wrangle the internet into doing something it was not built for."
Ben Popper of The Verge takes an in-depth look at how baseball's tech team built the future of television.
7. "While each of Europe's top five leagues is made up of as many as 20 teams, only a few rich teams are seen to have a real chance at winning the league title. A look at bookmaker's odds shows that for the have-nots, the chances of winding up at the top of the table are increasingly close to zero. In this exercise, the chances are calculated by translating odds to percentages — a team that is 2-1 has a 33 percent chance of winning the title, for example, and an 8-1 shot has an 11 percent chance. However you figure it, the deck is stacked against most of the teams in every race."
The New York Times statistically break down the major contenders' chances of triumphing in Europe's big leagues this season.